Oh, those moms! We are terrified that something will happen to our baby. Sometimes even banal knocked knee turns into a real tragedy.
If our will, we would have put the child in a safe cocoon, would fence him from the effects of the surrounding world. The desire to protect is natural. This is a natural instinct. And against nature, as you know, no arguing.
Danger around us
However, sometimes our irresistible desire to protect may cause the development of a child of certain character traits that are unlikely to be useful to him in adult life.
When we arrange a tragedy because of the notorious knee, our child begins to react to it just as well. Oh and ahi, exclamations like Ah, your blood is coming! frighten favorite child even more than the fact of the fall.
He may not be too painful, but seeing his mother's experiences, he, too, begins to get nervous and cry. If the situation repeats, then the child begins to be afraid to run, because the mother warns: You will fall! He is afraid of jumping, because his mother admonishes: you will turn up your leg! He looks at the cutlery with caution, as the mother bewares: Burn yourself!
Ultimately, the child becomes so cautious that his caution borders on cowardice.
And even among friends
I have a familiar mommy who warns her son against even playing with his peers. Look, "she says to him," Vanya has an iron machine, maybe he can hit you on the head! " Or: Pay attention, Petya is always pushed, do not approach him!
A three-year-old child is now simply afraid of his peers. Mom complains that he avoids everyone in the garden. Educators are sounding the alarm. If the boy suddenly hits, then a uniform hysterics begins. He is terribly afraid of the sight of blood. Even a small scratch makes him afraid.
And the sad thing is that mom does not realize that the situation is the fruit of her upbringing. She drags the child on psychologists and neurologists, and on the street continues her admonitions.
Step on the throat of fear
Of course, this situation is extreme. And then, reasonable caution is a trait useful for a child. So beware of it, perhaps, worth it. However, it seems to me that our warnings should be explanatory, not intimidating. No matter how difficult it is for us to tread on our own fears, for it, dearest of all, it must be done.
I try, for example, to explain to my son why one should not run out onto the road or grab a pan that is on fire. In this case, I state the facts, I do not tell horrific details, exaggerating. And then I try in many situations to give him the right to choose, if that is possible, of course.
For example, I warn you that the pot is hot if I see that he wants to touch it, that his fingers will be hot and probably hurt. However, I do not forbid him to do what he intended. Only control. Having touched the pot with his finger, the son becomes convinced of my words and loses interest to the previously attractive subject.
Harder with the road. Here the experiments are inappropriate. But it turned out that we just scared the child with machines. One day he flew straight onto a moving truck. He had a grandmother with him. She screamed so hard and rushed towards him that her son was frightened, he cried for a long time.
Now he is afraid of cars. No, to drive a car or climb on it is a pleasure. But cars passing by are a reason to be careful.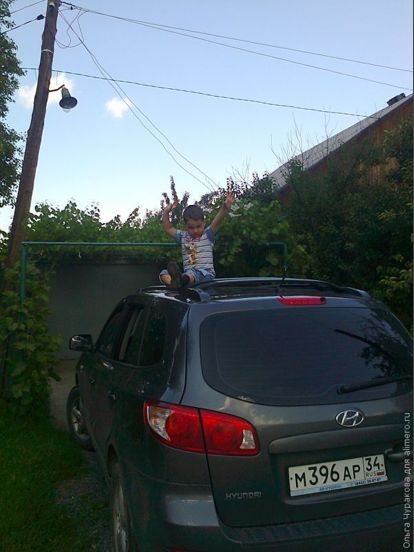 If the son sees the road, he will definitely give me a hand. The car, which loomed in the distance, makes him want to cuddle with me. Seeing her, he makes a victory cry: Mom! A machine! and rushing in my direction.
But the knees knocked down – we have no reason for frustration. He fell, stood up, shook himself. If blood came out, went to my mother for a napkin or a plaster. The algorithm is simple. And all this happens calmly, without tears. My son cries after falls extremely rarely, when, indeed, it hurts.
I do not create a disaster from the falls. If you cry, I regret, of course. But every time rushing to him when he ran unsuccessfully, for me it is not normal.
Avoid scary monsters
But most of all, I do not understand those parents who guard the child with babaykami. I had one friend who instilled in this way her dread of the dark.
She turned off the lights in the rooms and, so that the child did not go there, told her about the evil woman who lives in the dark and eats little girls. The girl is 11 years old, but she only sleeps with the light and with the door open.
And other parents told the son about the monster who lives in the kitchen. They were very much afraid that the two-year-old son would drop the teapot on himself or reach the knife. In this case, their fantasy would envy and science fiction writer. Bright and colorful they described this monster.
Now the baby is feeding in the room. You can't drag him into the kitchen under any pretext. Parents, of course, realized their mistake. And now the process of re-education is underway with the explanation that monsters do not exist in nature. So far to no avail.
Where are you, golden mean?
By and large, finding the line beyond which reasonable precaution ends and panic and intimidation begins is difficult.
But it is no less difficult to distinguish between the same reasonable precaution and parental carelessness and inattention. The latter can be just as destructive as panic.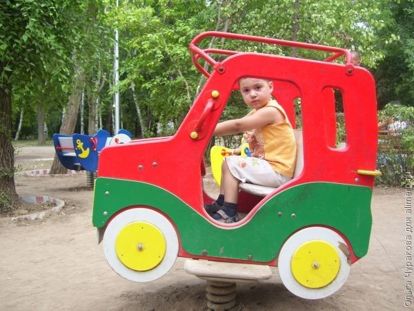 In other words – it is not easy to find a middle ground in this matter. But try, as it seems to me, after all, it is worth it, for the sake of the child.