My nephew is 5 years old. He is very much swayed in transport. My sister had this problem recently. When Andrew was small, he bore the trip well.
The boy is very sorry, because he is afraid of trips! Once I had a chance to go with him on a bus to visit my parents. He then turned pale and reddened. He even began excessive salivation and vomiting.
The child was scared, and I was scared no less. I knew that Andrew was swaying in transport and even received valuable instructions from my sister, but I still worried about him.
My sister has already adapted to such features of Andryusha's organism. They travel frequently on public transport. Distances are large and walking is not an option. Ira tries to calm him down. Before the trip, she has to adjust Andrey for a long time. Oh, it is not easy to persuade a child when he is afraid!
My sister puts her son to bed early so that he can get enough sleep before the trip. Rested body better carries the load. On the eve they spend the evening quietly, do not play outdoor games. It is necessary that the child was ready physically.
On the day when the trip is scheduled, Andryusha is fed a hearty breakfast. You must ensure that there is no overeating. With them, they take sour candy, candy and plain water. In no case can not drink soda and milk drinks.
Place in transport
Ira tries to sit Andryusha in the front seats, while moving. If there is a possibility, then it takes places, from where you can see the road ahead.
Before the trip, none of the family does not use perfumes and deodorants. Strong odors provoke motion sickness.
During the trip, Irina takes Andryusha with something. She tries to captivate him so that he does not think about motion sickness. They read fairy tales, teach poems, play with cars.
Andrei always has with him the necessary things – wet and ordinary napkins, paper bags, water, peppermints. In unpredictable situations, they are necessary.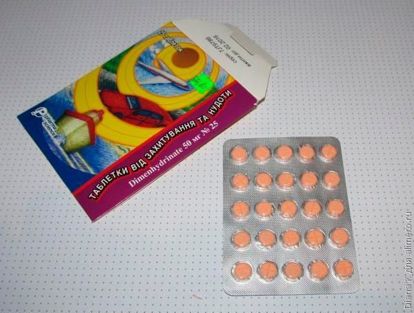 Since sometimes I have to travel with my parents to Andrew on the bus, I had to master these rules in order to minimize the problem. Also when rocking it is necessary:
– release the child from excess clothing. If it is hot or stuffy, you should open the window;
– Massage the earlobes and do a point massage of the palms. It is necessary to make the child breathe deeply;
– if nothing really helps, then you should use drugs. Now there are many options for pills from motion sickness. Children's doctor will help make a choice.
And in order to develop the vestibular apparatus, it is necessary from childhood to teach a child to swing on a swing, play outdoor games and spin around its axis.
Do you know how to help a child, if he was seasick in transportation? How do your babies take trips?