In my topic, I want to tell you what I think, what I say and take when my son begins to act up.
The behavior of parents during whims and tantrums can go in two ways:
– when we can pull ourselves together,
– when we give in to irritation.
I always want to avoid the second scenario. But it does not always work …
If it fails, it would be nice to remember that:



1. Then it will be a shame, disgusting, and you will be as if knocked out of a rut.
2. To end the tantrum will be much more difficult.
3. In the eyes of others, they will remain for a long time: the child is moody and spoiled, and mother is a bad mother.
The other day I just made a mistake, and as a result – a children's tantrum.
How was the deal


We went to the doctor for an appointment. Polyclinic branch very close, in the next house. Coming out of the house, the son suddenly wished to return to take the scapula. I was opposed for several reasons:
– we still can not walk, because the son is sick,
– I didn't have time to run back and forth
– I did not consider it necessary to follow him.
As a result, after persuasion, holding a pause and deep breathing in the air, I took my son in my arms and went. The son shouted, not calmed down and in the clinic. I was angry with him and did not know how to stop all this. Well, there was no queue.
The doctor and the nurse were terribly surprised to see their usually smiling and calm patient in this state. We quickly looked, prescribed medication. All this was under his loud cries.
We keep patience


Still, I managed to pull myself together. When we dressed, we behaved as if nothing was happening. The son began to calm down a little. I began to fill in the pauses: I asked him short questions about the Christmas tree in the kindergarten (what did the Christmas tree put up on? What balls did the balls hang on it? What color were the balls on the Christmas tree? And did they hang the lights?). So he calmed down.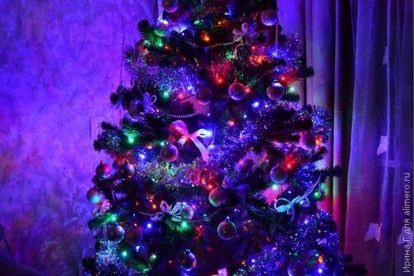 My mistake


Of course, I had to prevent all this. I'm older and should be wiser. I tried: I persuaded, I promised that we would go right after the reception and take the scapula, tried to switch attention. But, apparently, the son, was set on a scandal.
If I came back for a shovel, he would start to dig snow, but this was not my plan. So that hysterics would only be for another reason and slightly delayed in time.
Was there a compromise?



After all that had happened, I was losing the situation and tried, albeit belatedly, to find an example of a possible compromise solution.
What I have not tried:


1. Offer him to take something else, such as a typewriter or his favorite book. If I offered to show the book to my doctor, maybe he would have forgotten about the scapula? True, it would have had to come back anyway, but this would have been a compromise.
2. Distract the offer to go after admission to the store. Son loves to put in your pocket all sorts of stuff, you could give him a coin.
3. To invite him to push the doorphone button himself, he loves it.
But, as they say, clever thinking comes afterwards.
Eh, live and learn …
Honestly, I didn't think of anything else, but I don't want to scare and deceive. And not the fact that would work. Just the situation was one of those about whom they say: It is necessary, it means it is necessary.
Do you manage to prevent childish tantrums?