My daughter and I are growing up a daughter, she is 6 years old. I am a kind and caring mom. But sometimes I just can't hold back my emotions. I'm still a living person, and therefore sometimes angry and annoyed with my daughter. I confess: it happens that I am ashamed of my emotions.
I don't want to make excuses or scourge myself, just telling it like it is. When my husband noticed my iniquitous anger in places, he asked to restrain himself. I began to try to control my emotions.
Problems at work – not a reason to get angry
I noticed that as soon as there are difficulties at work, then at home I go irritated. The daughter usually goes to get ready for bed at 21:30. Cleaning toys, books, creative disorder, as well as washing and brushing your teeth should take no more than half an hour. And at 22 o'clock we hang up.
Once it was time to go to bed, and we have brushes and paints, album sheets all over the floor, a daughter all in fine arts, and to my reminders one answer: Mommy, another 5 minutes. Naturally, the third time I fell through. Shouted that the most bad was. My daughter began to cry, somehow removed her paintings and went to the bathroom.
I immediately felt ashamed. After all, the child is not to blame for the fact that today I sit up late on the project and tomorrow to show a presentation to some cones from the main office. So, you need to control yourself harder on such days. This is not a reason to scream and get annoyed at my daughter. I clarified this point.
A child must have a childhood!
I also noticed that I, with my desire to give my daughter only the best and teach all the good, is not always right. I can scream at my daughter because she does not want to read or learn to count. I sincerely wish her happiness, but she does not want to be as I need. Or do I just take away her childhood?
Once in a children's store, I was looking for another educational toy for my daughter. We have a lot of things at home, and on another birthday, having conferred with my husband, I decided to give some more interesting and necessary game.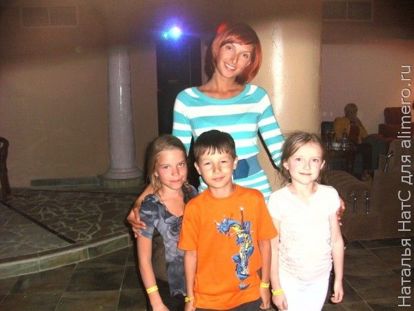 I wandered through the departments and heard the conversation of two women. They also chose a gift for a girl. One of them, apparently, my mother, was looking for the thing that was absolutely necessary for study. But the second one, who was looking for a gift from herself, offered to buy a big beautiful doll.
They argued for a long time, and suddenly the second one said a very good phrase: A child must have a childhood!
This phrase crashed into my brain. I also switched to dolls and bought just such a gift. My daughter was very happy! And now I try to understand my child more.
Why do you think adults are annoyed with children? How to cope with such irritation?