My son has been breastfed for a long time. Once, when he was about 8 months old, I ate from the heart of cherries.
In the morning the child began a terrible diathesis. The whole breast, shoulders and arms were in a rash. Naturally, we turned to the pediatrician. He prescribed medications, prescribed a strict diet for me, and we began treatment. The results appeared gradually. I have excluded a lot from food.
But as soon as I ate something wrong, my son was immediately sprinkled even more than before. We went to another doctor. All the same. I had a lot of stress for several months. It got to the point that he even fell on porridge.
I tried the darkness of folk remedies. Bathing in bran, starch, oatmeal. A variety of cosmetic preparations. The effect was only temporary. The baby still scratched and felt discomfort.
Mommies of allergy sufferers know how hard it is to find food for them. After all, it is easier to list those foods that can be eaten than those that are not. My hands fell. An old acquaintance saved me, advised me to contact a homeopath.
According to her reviews, the specialist was very strong and helped many of her friends and children. When we came to the reception, we were met by a pleasant doctor, a pediatrician by training. Son in love with her. She conducted a survey.
Having diagnosed the child on the device, she immediately revealed that we are allergic. Made a gentle menu. Prescribed homeopathy. We kept a strict diet for a month. Then gradually and gently began to introduce products that were allergic, and the baby's skin remained clean.
Only thanks to homeopathy we were able to overcome this ailment and forgot what an allergy is. Today, my child is almost 4 and, thank God, about the terrible rash, we have forgotten. He eats almost everything. The only thing we avoid is milk. Cottage cheese, kefir, sour cream, he loves and eats calmly.
And our milk is sold only powdered, so we still do not give it. But he does not suffer much. Kashki on water very tasty and healthy.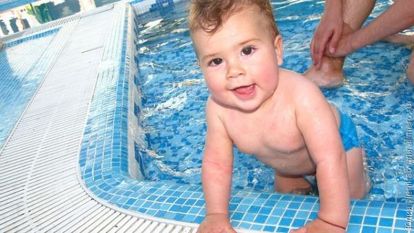 Homeopathy is not quackery
Therefore, I recommend to find a trusted specialist to all moms who are negatively disposed towards homeopathy. Yes, today there are a lot of scammers who just give you money.
But if you find a professional specialist who knows a lot about this, you can be sure that homeopathy really helps.