Social advertising assures that the adopted child can become relatives. And so, indeed, it can happen if parents who decide to adopt are fully aware of all the responsibility.
It is not enough to love children. After all, your child, blood, sometimes brings to such a state that you want to scream. No, not even on him, but simply from impotence. At least, I know these feelings. My son does not differ appeasability. Managing him is more than difficult.
But he, nevertheless, my dear, my continuation. And although I am of the opinion that the mother is not the one that gave life, but the one that brought up, I still would be afraid to adopt the baby.
However, thousands of people do not share my opinion. They take on the education of children and happy with it. Although at some point they face a dilemma, which is not easy to solve.
To speak or not to speak? Hard question
Whether telling a child who has become a family is a bitter truth. Whether to inform him that he was not born by the woman who, by love, calls him mom?
There is no consensus on this. On the one hand, nobody really needs this. Why inflict psychological trauma on a person? Even if he is already completely self-sufficient, adult person. Imagine that you are told that your mom and dad are not at all. What is it like? It seems to me difficult to accept. And personally, I would not want to know such truth.
But on the other hand, where is the guarantee that this very truth will not emerge outside by chance? To find out that you are not native, from outsiders – much more painful. It turns out a double blow. Not only are parents not relatives. So also, it turns out that they lied to you all their lives. It hurts, unpleasant. And sometimes such news radically changes a person's life.
Friendly world is full
My aunt could not get pregnant for a long time. The diagnosis, similar to the sentence, did not leave her a chance. Wanting to be parents in defiance of fate, she and her husband took on the boy's upbringing. He gave birth to a young girl and left in the hospital.
In this case, the boy had big problems with blood. He needed an urgent transfusion. Otherwise he would not have survived. My aunt's husband became a donor. And it is interesting that their adopted son (let's call him Lesha) is unusually similar to his genetically non-native father. What is it? Coincidence? Or tricks of blood?
The truth about the origin of Leshki knew half the village. And all the relatives were in the know. Even we children were aware that he is not a brother for us. But from this, our attitude towards him did not change.
I must say that my aunt still managed to give birth. And about a year after she became a receptionist for Lesha's mom. The information that he was not native was not spoken to either Lesha himself or his alleged sister.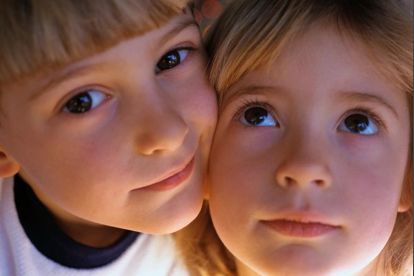 Not to anything, considered aunt. She spared the feelings of Lesha. After all, he, as if something intuitively aware, was always jealous of his parents. He wanted to be for them, for grandparents, the most.
After graduating from school, Alex went to study in the city, thousands of kilometers from his home. He called, came on holidays … However, at some point the connection with his relatives seemed to be broken. At that time, he had already finished high school, began work and … suddenly disappeared.
It would seem that only yesterday he was saying goodbye to his relatives, leaving the village where he spent his childhood. And today, dissolved in the vast expanses of our big country. Of course, my aunt knew where he lives and she had a phone number. But her calls often remained unanswered. And when he did pick up the phone, it turned out that he had a lot to do and no time for talking.
At about the same time, I came to visit relatives. Happy meeting, common feasts, trips to family and friends. And suddenly the cousin's question, like a bolt from the blue, is unexpected: Olya, tell me, is it true that Leshka is adopted?
And how was the answer to this question. I admit, I lost my temper. She pretended not to know anything. It was hard for me to tell her the truth. It seemed to me that I had no right to disclose not my secrets.
It turned out that she had been informed of this news at a village feast. Some kind of drunken individual, not worrying too much about a person's feelings, blurted out that Leshka would never return to the village, which, they say, would accept nothing here.
That day we discussed this news with my sister for a long time, which for me was not. Constructed hypotheses, pondered. I was having a hard time talking. After all, it turns out that I am not a very good person, seeing as my sister is tormented by uncertainty, did not hurry to dispel her.
In the end, we came to the conclusion that the sister's parents should not ask anything. Let them be in blissful ignorance. They already have enough problems with Lesha.
I love, no matter what!
Already going to bed, my sister told me one single phrase, after which we no longer returned to our conversation: Well, even if he is not my brother. Love him less from that I will not.
I must say that Lesch was on that ill-starred fun. The conclusions suggested themselves.
From that day several years have passed. In his native village Lesha did not appear for three years. Aunt, I think, came to the same conclusions as my sister and I.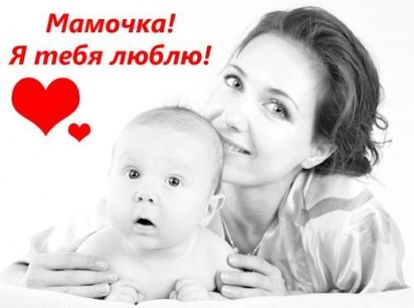 And then Leshka unexpectedly arrived, with a bunch of gifts, cheerful and smiling and said to his parents: Mom, Dad, I love you so much, no matter what! It just took me too long to understand. Forgive me, my dear.