Vegeto-vascular dystonia in a child: what is it, how to treat and prevent
Vegeto-vascular dystonia is a medical term, concerning which there are multiple disputes.
Some experts claim that this is a disease associated with a malfunction in the work of the autonomic nervous system. Others believe that this is not a pathology, but a special borderline between norm and deviation.
The diagnosis of an AVR in a child; what is it, what are the symptoms and signs of vegetative-vascular dystonia, is treatment required?
The reasons for the development of the VSD in children and adolescents
Most modern doctors believe that the VSD – a special condition in which there is a violation in the regulatory function of the autonomic nervous system in relation to the adequate functioning of the organs.
As a result, there is a disorder of the vascular tone – their vital activity decreases.
As a result, the circulation of blood, the supply of oxygen and nutrients to vital organ systems is disrupted. The overall activity of the whole organism slows down.
The reasons for which can develop vegeto-vascular dystonia in children: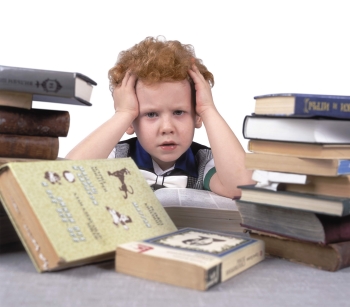 hereditary and genetic factor stipulates not only the development of the VSD, but also the degree of severity, severity;
the presence of stressful situations, a set of psycho-emotional factors – strong physical and mental stress, family problems, melancholic personality type, propensity to experience, depression;
superfluous burden on the psyche in the form of a large flow of information;
hormonal splash – this factor is typical for children 12-13 years old, entered into puberty;
physical inactivity – Lack of physical activity, stay in the open air;
injuries, exposure to toxic substances on the body;
severe course of pregnancy, childbirth – According to statistics, 70% of children with VSD were born as a result of premature, prolonged or rapid delivery;
adverse ecological situation is capable of causing malfunctions in the functioning of the nervous system.