Do you need chickenpox vaccination for children: detailed information about the vaccine and the opinions of doctors
Chickenpox, or chickenpox – is an acute infectious disease that causes a virus from the herpesvirus family (Latin Herpesviridae) varicella zoster (Varicella Zoster).
Its main signs are a rash that appears all over the body of a sick child and a fever. Also, with chickenpox, ulcers on the mucous membranes are formed.
In most cases, the course of the disease is benign, but sometimes its development can lead to serious complications – encephalitis (inflammation of the brain), myocarditis (heart damage, which in most cases is also inflammatory), lymphadenitis (inflammation of the lymph nodes), pyoderma (purulent lesions of the skin).
To protect the baby from chickenpox, you need to timely vaccinate.
What is the name of the chickenpox vaccination for children, when they do it and how much does it work, should the vaccine be administered at all? These and other questions will be answered by our article.
Several different drugs are used to protect against varicella. The original was developed in 1974 in Japan by Professor Mitiaki Takahashi and was named Okavax . It is widely used today.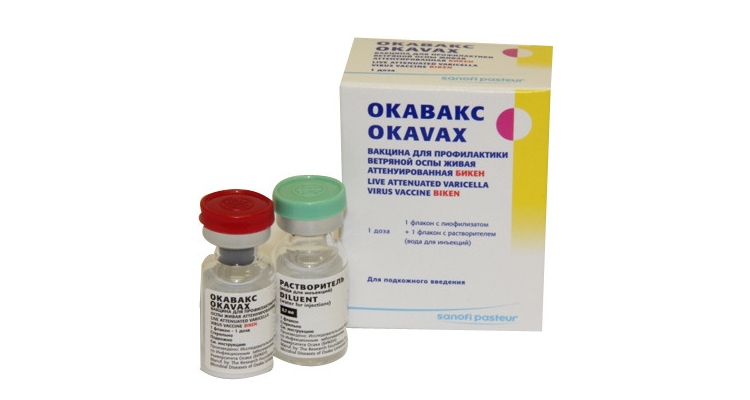 Also later, two more were developed – Varilrix and Varivax .
Efficiency
After the introduction of the vaccine, the child develops a permanent immunity to chicken pox, which persists for many years.
In Japan, a study was conducted, which showed that even 20 years after it, a person is almost 100% resistant to chicken pox.
Moreover, people who were vaccinated more than 40 years ago during clinical trials of the drug, also to this day have a powerful immune defense against the disease. None of the vaccinated patients developed this disease.
According to other sources, in case of vaccination in children under 5 years of age, immunity is formed in 95% of cases.
It should be borne in mind that the effectiveness of different formulations can vary significantly.
One-time introduction of Okavax leads to the formation of persistent immunity in 90% of patients, after a two-fold application of Varilrix resistance to disease develops in 99-100% of patients.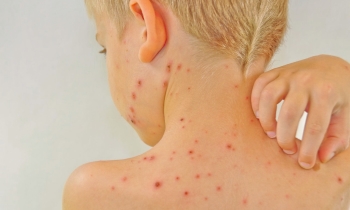 As noted above, After contact of an unvaccinated person with an infection vector, an emergency vaccination, which will eliminate the risk of developing the disease or reduce it to a minimum.