Calendar (schedule) of vaccinations for children under 1 year: information for reflection for moms and dads
What vaccinations do children put up to a year, is it worth doing them?
Before talking about vaccination and its timing, let's digress for a few minutes from this serious topic and take a look at a few objections against vaccinations in general.
However, these objections are also quite serious. They are few, and they almost always repeat. And therefore deserve a serious answer, without irony and ridicule, which we will try to avoid completely
Well, almost completely, if you really can not avoid. Here are six typical objections.
Objection one: The child so far, thank God, is healthy. What is not broken, do not repair.
So your correct proverb should be clarified, so that it would be better suited to our topic: What is not broken, protect from breakage.
Objection two: They say an American priest, either Falleen or Fellon, published a book where he wrote that he managed to copy the secret reports of the FBI, and they say that more people die from vaccinations than from illnesses. Is it true?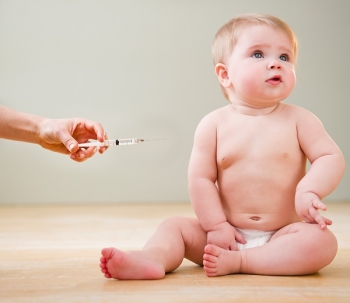 true. Indeed, at one time the tabloid press of the United States wrote about a priest who retrained into lawyers with specialization on a rather narrow target audience: opponents of scientific and technological progress.
Out of 320 million Americans, there were enough customers to provide him with an individual commercial niche.
And he received his moment of fame several years ago, when he published an expository brochure about the conspiracy of doctors, pharmacists and special services.
Since he did not name specific names, and the FBI never sues for defamation (reasonably believing that from a trial, even if won, there will be more reputational damage than good), American pop-rasgiga can fully consider himself safe.
Objection three: If the vaccinations were completely safe, the vaccination would not be stretched for several years. They would give everything right after birth – and it's ready. Hence, the danger still exists.

If you do all the vaccinations at once, the troubles will not happen, but they will not work. The child develops gradually, and his immune system does not unfold immediately.
The BCG vaccination schedule: Children under one year are vaccinated once, Immunity lasts seven or eight years; the next two vaccinations are done at 7 years old and at 14 years of age.
Pneumococcal infections (otitis media, meningitis and some other diseases)
The vaccine from pneumococcal infection was not done to you as a child: it did not exist. In Russia, approved in 2014, is done twice: in two months and at four and a half.
Very important complex vaccination: the diseases from which it protects are severe and often fatal.
Poliomyelitis is not cured, there is no cure for it. Tetanus is hard to cure, death from him is excruciating.
Diphtheria is a serious, long illness, which also sometimes ends in death.
Whooping cough (pronounced with accent on the second syllable) is a rather heavy, protracted illness almost always accompanied by a spasmodic cough; to death leads rarely, but causes a violation of breathing and circulation.
In the first year, the vaccine is done three times: at the age of three months, four and a half and six months.
What vitamins for children for growth and development are the best? Helpful information ; in our article.