How to properly collect the urine of the little girl: little tricks and useful advice to parents
Parents of the baby who first encounter the need to collect material for the analysis of urine, fall into perplexity.
Indeed, in the case of the baby girl, which was born just a few months ago, the usual way to collect urine is not possible.
If you ask how to do this, one of the knowledgeable grandmothers, they will advise simply to take and wring out the film, where the child wrote before.
But this is definitely an incorrect method, because in the laboratory in addition to the necessary fluid you deliver particles of nap and all kinds of microorganisms that live on the fabric.
Therefore, you need to know how to properly collect urine for analysis in a newborn girl, whether it is 1, 2, 3, 6, 9 or 10 months, 1 year or 2.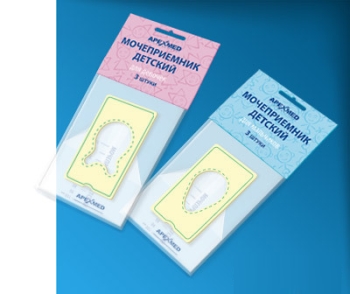 There are three main ways of collecting urine in young girls:
Use of a special urinal. These devices can be bought at a pharmacy, and they are sold for both girls and boys.
Use of a small plastic bag.
Collection of urine in a glass or plastic container.
You can use any method. To use urinals is, of course, the most simple and convenient.
It should also be taken into account that the way the material is collected will depend on the specific analysis for which it is needed.