Food Poisoning in a Child: Characteristic Symptoms and Proper Treatment
A child's fragile organism is susceptible to food poisoning with a greater degree of probability than an adult, so the parents are given special responsibility: they must take measures to prevent this from happening.
And if the problem does arise, be able to recognize the signs of imbalance in the child's health in time, and, while remaining calm, provide first aid, determine which specialist should be treated, and know how to take care of the child during illness and recovery.
To food poisoning include digestive disorders, caused not only by poor-quality products, but also by poisonous fungi, plants or their seeds.
Often here also carry diseases that are bacterial and viral toxic infections, and also the so-called diseases of dirty hands transmitted from the carrier of infection to a healthy baby through toys, utensils and unwashed hands in time.
Culprits poisoning can act as objective factors, including poor-quality food, and subjective, which can be attributed to an insufficiently strengthened organism and the child's inability to observe basic hygiene measures.
Children do not always wash their hands in time, because this has not become an automatic habit, they can eat strange berry found in the courtyard from the bush, and the infants generally put everything they reach into their mouths, and the organism reacts quickly and violently in response.
Causes of the disease hiding in many types of food: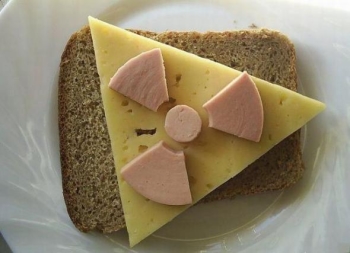 in canned food, including home-made preparations (botulism);
in milk purchased on the market, cottage cheese, sour cream (dysentery);
on unwashed berries, vegetables, fruits, greens (dysentery);
in fruits, vegetables and other plants due to accumulation in their tissues of pesticides, heavy metal salts, nitrates and other poisons (non-microbial food poisoning);
in poor-quality or overdue yoghurts and other dairy products (esherichia);
in cakes, cakes and other confectionery, in the creams of which they like to multiply staphylococci in the summer;
in sausage products, chicken meat, eggs, in which Salmonella may be waiting;
in finished products purchased in supermarkets (salads, pates, etc.) – this is a real expanse for E. coli.
The most accessible and often used for this drug is activated charcoal, which can be given even to children under 1 year old.
Dosage depends on weight and age. Up to 7 years, five grams of coal are given three times a day, and after 7 years the calculation is carried out according to the weight (1 tablet per 10 kg).
The tablet is given in powdered form, but it is better to buy it in the form of a suspension. Any sorbent is used strictly in accordance with the dosage specified in the instructions for use.
Mineral substances and liquid lost during vomiting and diarrhea are replenished with the help of Regidron or Glucosolana, dissolved in water according to the attached instructions. They are drunk in small portions during this time.
Such measures will help to restore the body as soon as possible, help remove toxins and prevent serious metabolic disorders.
If the poisoning was easy and significant fluid loss did not occur, you can every quarter of an hour to give a little water to the kid, rice decoction or tea from rose hips, glucose solution.
In case of severe poisoning, the baby is placed in the hospital, where he receives qualified medical care.
Irrigation of the stomach and intestines can be done with the help of special probes, and the water-salt balance is regulated by the introduction of special solutions with the help of a dropper.
Subscribe to updates by E-Mail:
Tell your friends! Tell about this article to your friends in your favorite social network using the buttons under the article. Thank you!