Anaferon in tablets: instructions for use and opinions of parents
Anaferon, including children's, was developed by pharmacists to stimulate the immune system of the human body against viral diseases.
This drug has caused professionals and users a lot of conflicting reviews, ranging from skeptical, finishing enthusiastic.
The undoubted advantage of its use is the complete absence of side effects, even with an overdose and compatibility with any kind of treatment – antiviral, antibacterial, etc.
Therefore, it is still worth considering what the Anaferon tablets are in reality, and the instructions for using the drug will help us in this.
Producer – OOO NPF Materica Medica Holding Moscow.
Produced in the form of flat-cylindrical tablets white or pale cream color with a risk, weight 3 mg.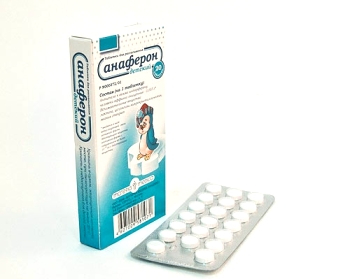 The main active substance are antibodies to human interferon gamma configuration, purified by affinity chromatography.
The amount of antibodies to interferon is no more than 10-16 ng / g of the drug.
That is, in practice, the medicine consists of auxiliary substances:
The medicine is sealed in plastic contour blisters of 20 pieces and placed in a cardboard box with instructions for the pediatric Anaferon in tablets.
In the pharmacy network, the drug sell packages of 20, 40 and 100 tablets.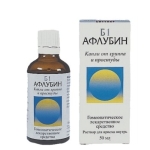 Parents to note: how to give Aflubin to children in drops, you can learn from our article.
Instructions for use and price of candles Laferobion 150000 is presented in this article.
For information on the dosage of Ibuprofen syrup for children, see this publication.
The process of obtaining antibodies to interferon is very complex and expensive.
First, immunization with human gamma-interferon is performed by rabbits. Serum obtained from the blood of these rabbits is transferred to a passive state with the help of special substrates.
After this, the substance is subjected to thorough purification by affinity chromatography. This is the most accurate method for the isolation of pure substances from mixtures, designed specifically for antibodies and proteins.
The resulting purified substance is converted to the active form (this is called potentiation) and subjected to homeopathic dilution in ethyl alcohol with water.
But in terms of its pharmacological effects on the body the drug is a biologically active immune-stimulating drug, rather than a homeopathic remedy.
Anaferon child has immunomodulating action, The human immunity against viruses. Therefore, it is recommended for:
as a supporting agent in the treatment of diseases of viral origin. For example, mononucleosis infectious, herpes simplex, chickenpox, etc.