Candles for children Panadol; instructions for use, advantages, pros and cons
The rise in temperature is a natural protective reaction of the child's organism to an acute viral or bacterial disease.
Heat is a kind of indicator that the child's immune system is actively fighting the causative agent of infection, so if you notice that the numbers on the thermometer have risen to febrile values, do not panic.
However, if the child's body temperature is above 38-38.5 degrees, or because of fever, the state of health is significantly impaired, the temperature should be lowered. It is for this that effective children's candles Panadol are developed.
Suppositories of Panadol are specially developed for children.
In the world medical practice, they have been used for more than 40 years, and are recommended for lowering body temperature and eliminating the pain syndrome in children aged 3 months.
The main active substance of the candles is paracetamol. The suppository itself consists of safe hypoallergenic solid fats.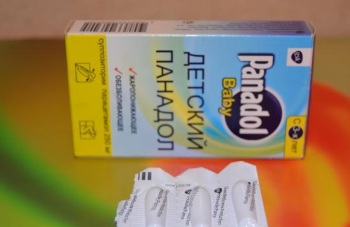 Suppositories do not contain substances that can irritate the rectum or cause systemic harm to the child's body (alcohol, analgin, or aspirin).
Panadol is produced in the form of rectal suppositories white or yellowish in color with oblong form with pointed tip.
Suppositories do not have any pronounced odor, are homogeneous in their structure, inclusions and other defects are not allowed. Candles are packed in cardboard boxes of 10 pieces each.