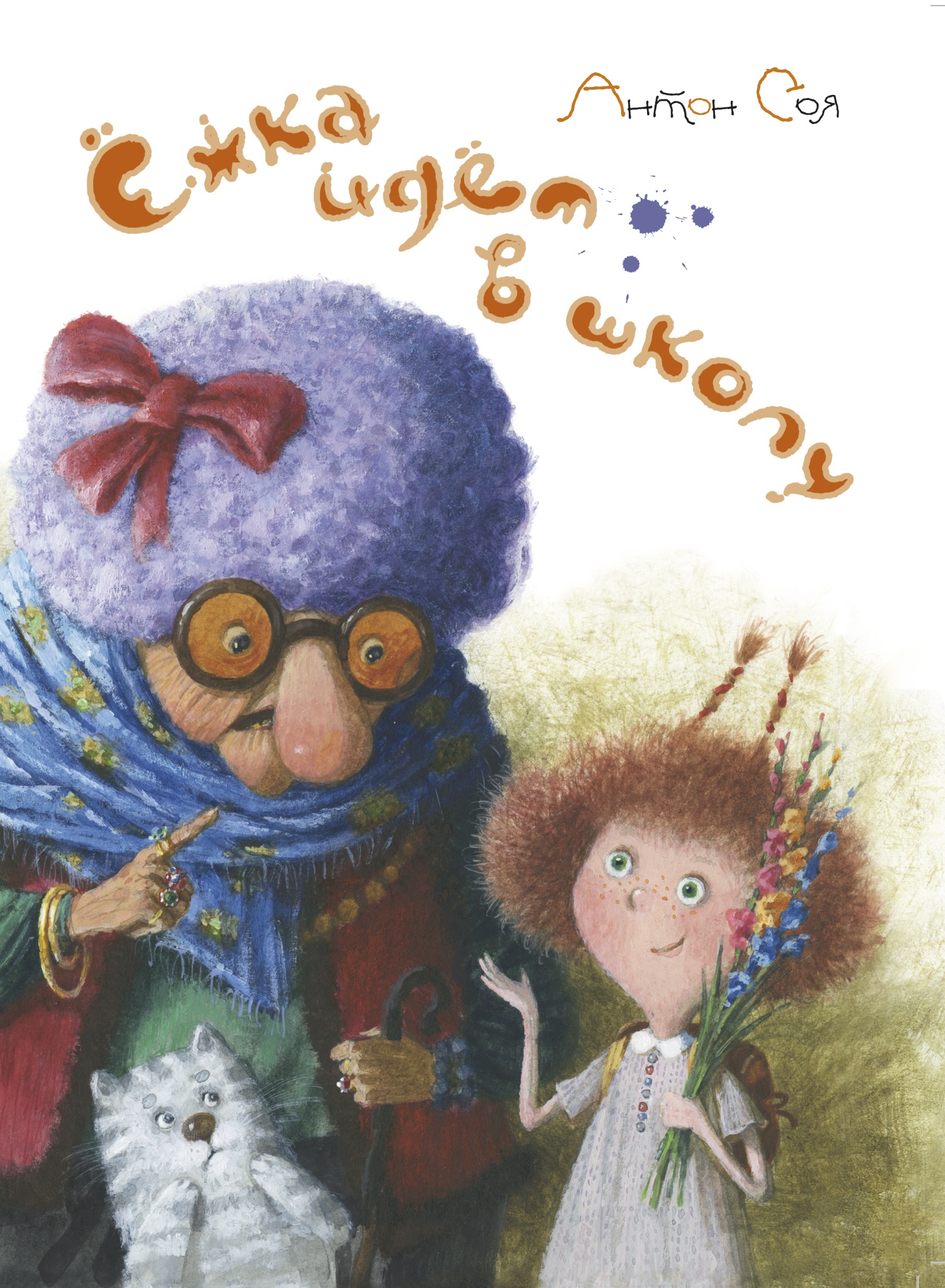 She would go on ignorantly and beat baklushi, but her beloved grandmother Yaga decided to take up her granddaughter.
In the special school "Fairy Tale" No. 12 in the classmates at Yozhka are the descendants of many fairy-tale characters. Here, for example, she meets Koschik the Immortal's grandson, Kostik, who, like his grandfather, sometimes withers over gold, and the little Serpent Gorynych named Peat has a good appetite and loves to eat everything that comes his way, including flowers and school books.
First-graders are waiting for a lot of adventures and new knowledge that will help them become better and kinder.
The original, funny instructive text, filled with metaphors, allegories and references to folk tales and Russian classics, will appeal to adults and children. The author writes in modern language, as he repeatedly noted in his interviews that all his books for children, which grow and develop right now in the 21st century, should be clear and interesting to them. The Cat Scientist from the tale by Alexander Sergeyevich Pushkin is adjacent to the "Hut-2" TV show, teachers at the school keep blogs, and Baba Yaga still flies in a mortar, but not simple, but in a reactive "Yaga-ar-100" of the "Cadillac ", With removable top.
Wonderful good illustrations for this tale were drawn by the famous Russian artist Yevgeny Antonenkov, who illustrated over 30 children's books.
Anton Soy, "The Yozhka Goes to School, or the Adventures of a Three-Hundred Year Old Girl," Rech Publishing House, 2014.