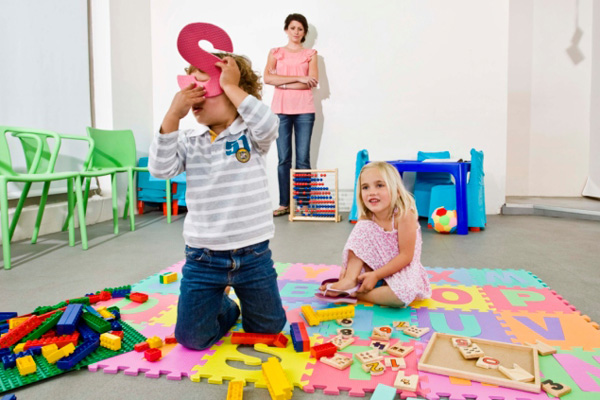 You did not see the child all day, flew to him through the whole city, and he does not even turn his head in your direction. Do not rush to feel rejected and do not immediately blame yourself for the fact that you are endlessly busy and you can not spend more time with the baby. Neither feeling guilty nor sympathy for yourself will help here.
Let's try to figure out why the baby can behave like this after a long separation from mom. Here are some possible reasons.
Mom enters the group with the child and sees that he is playing hide-and-seek with friends with enthusiasm. It is clear that he is good here, and when mom asks if he wants to go home, he replies: "No!" Small children are generally passionate people, they need time to switch from one business to another.
What to do? Our day consists of different stages, and the transition from one business to another does not always go smoothly. Imagine how hard it is to wake up in the morning and get out of a warm bed, but after we wash ourselves, it's nice to have a cup of coffee.
And how difficult it is for us to get to work, but when we meet colleagues and occupy our workplace, we are already imperceptibly involved in the usual rhythm. In children, the day also consists of stages, and it is harder to switch from one to another, moreover, they do not control time as we do.
So that the child is ready to finish his lesson in the garden and tune in to return home, do not interrupt him too abruptly, give the kid the opportunity to finish the drawing or game he played when you came for him. You can say: "I'm glad you have fun here, but after five minutes it's time to go home.
Tomorrow you will be back and you can continue the game. "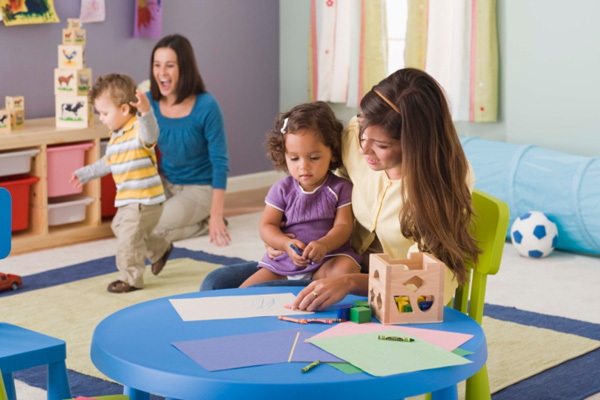 You have not seen your baby all day. And you, of course, want to know what he was doing, how his day went. You ask him a thousand questions.
But he refuses to answer and clings to the nanny. The baby is well aware that his mother has come, but he needs time to just feel her mother, her mood, to realize that she is here and everything is fine.
What to do? You do not need to fill the child with questions from the doorway – it may look like a gross intervention in the atmosphere in which he was even a minute ago.
To calm down and satisfy your curiosity, talk to the tutor and find out how the day went, how the child behaved and how he ate. The child can often seem depressed, sad, silent, and does not make contact. A good way to find out how a child spent his day is to start talking about yours.
Let the kid connect to the conversation from time to time. But remember that in three or four years it is still difficult for some children to express in words their thoughts and feelings.
In addition, they are still completely unable to correctly estimate the intervals: if in the evening you ask them about what happened in the morning in kindergarten, they do not know how to answer. In this case, ask the child specific questions to which he can simply answer "yes" or "no."
If the child is reminded in this way about the events in kindergarten, then he will probably tell himself further about what will be remembered to him. Refer directly to the feelings of the child: "Are you upset because you had to wait long for me?" The child can react to statements of this kind without any problems.
Remember, when questions are asked in a too general form: "Well, how was it? How was your day? "- the children fall silent.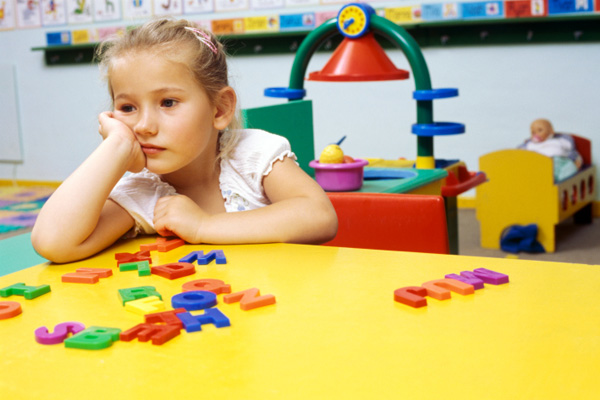 Well, when mom is home all day! But the time comes to return to work, and you have to leave the baby for the whole day. This is a serious change, and the child expresses discontent with his behavior: in the evening he ignores you, but in the morning he does not want to let go.
When he went into the garden and began to spend a long time apart from you, the baby's internal anxiety could accumulate. The child could conclude that his mother sends him to kindergarten because he no longer loves and now he is disturbing everyone.
And then this insult and misunderstanding manifest itself in the form of behavior: "I, too, will not love you."
What to do? A child who is most afraid of separation from loved ones often feels abandoned, lonely and therefore very scared.
He has no sense of time and space. Waiting for him is long and painful. The only thing he feels is: he is lonely, and this can be forever.
Therefore, think first of all about how you pass parting in the morning. Many mothers have a great temptation to go to work unnoticed while the baby is sleeping or distracted. Tears – this is the first reaction to your care: the baby thinks that if he cries, it will stop you or, at best, you will stay with him longer.
If you show your child that his tears make you linger, he will always cry when you leave. But you can not go unnoticed.
A child, seeing that parents are afraid of goodbyes, can conclude that parting is something terrible, and will become even more disturbing, will monitor you all the time and apply all your strength to keep you at home. It is possible that he will begin to reject people who are called to take care of him in your absence. Get together 5–10 minutes earlier to be able to say goodbye to the baby, but do not stretch this process.
Be vigorous, the way the baby knows that wherever you go, nothing bad will happen to you. Put him on your knees and in very simple words explain to the child where you are going, why, when you return, who he will stay with and what he will do.
You must help him understand that nothing terrible is happening. First of all, your calmness and your personal attitude to the situation will help the kid.
Show your baby that the short partings are completely natural. Give him time to get used to the new rhythm of life. In the evening, having come from work, immediately take the baby in your arms, hug him, tell me how much you missed him and how happy you are to see him, how you love him, stay together with him.
And at the time of crisis, try to pay more attention to the good actions of the baby, ignore all undesirable manifestations. Childish leprosy, whims, anxiety and anxiety – this is the hidden question "Do you love me?", Which requires confirmation.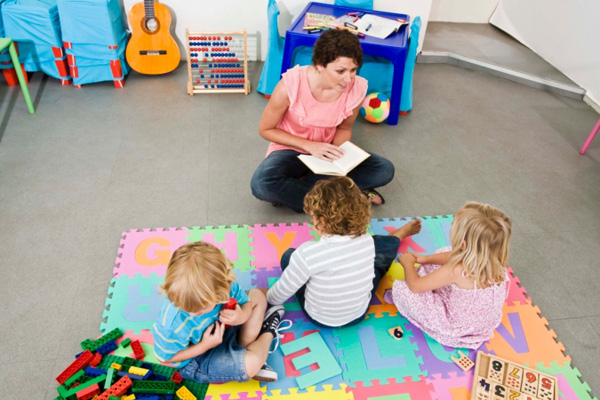 It happens that the baby complains that he does not like the teacher or the new nanny. But your circumstances do not allow you to search for another person or change the garden, besides, it seems to you that these are just children's moods and a new nanny is a good, responsible woman.
This unpleasant society imposed on the child, ignoring his feelings and feeling powerless over the circumstances with which he is forced to obey, can cause such a reaction in the child, a kind of righteous anger at the parents.
What to do? If your child often complains about a caregiver or a nanny, do not ignore it.
Listen to his complaints. Let him know that his thoughts about the kindergarten or the nanny are, like all others, very important to you. Ask what he likes and what upsets him.
Be sure to talk to the tutor. Try to work together to find a solution to help your baby adapt. Perhaps your child needs a lot of time to get used to the new adult person in his life.
At the same time, use this as a chance to teach your baby to get along with different people. If the child continues to complain, observe the actions of the caregiver. You can come for the child "at an inopportune time" several times – and if you notice that the teacher is too strict with the children, humiliates them or ignores their needs, head straight to the manager.
Do not let the child suffer and communicate with unpleasant people, because the garden is a place where the kid spends a significant part of the day. Think about the possibility of transferring a child to another preschool.