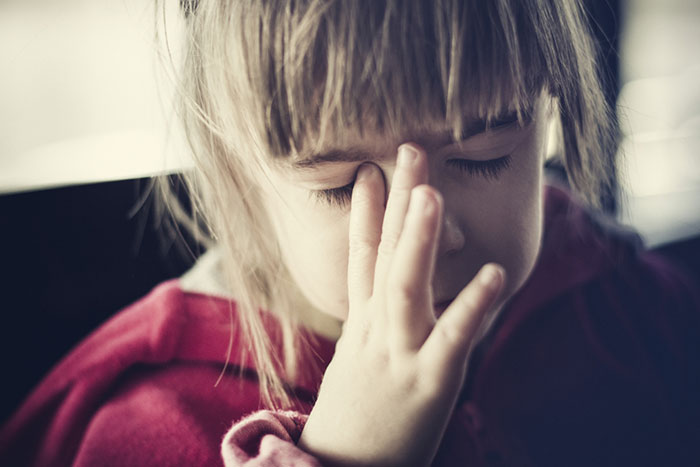 Many adults are well aware of what meteo-dependence is and how well-being changes with changing weather. Is there a meteorological dependence in children? The answer to this question may be given by employees of children's institutions – kindergartens or schools.
Educators and teachers often notice that there are days when not one child, but an entire group or class behaves differently than usual. And this is due to the change of weather. For example, babies on the eve of a shower begin to act up, make noise, refuse to eat, and fall asleep worse.
According to some statistics, 63% of children under 5 are meteorological. Older children rotate in class, unable to sit through until the end, get tired quickly and lose interest, are easily distracted, complain of a headache.
All this is often a manifestation of meteorological dependence. Unfortunately, it is peculiar to children in the same way as adults.
What factors affect the child's well-being:
air temperature drops
fluctuations in atmospheric pressure
a sharp decrease or increase in humidity,
strong wind,
magnetic storms.
Depending on the age, children's meteorological dependence may have different causes and manifestations.
Children in the first year of life react to changes in atmospheric pressure due to the fact that all systems and organs are still immature and do not work in full force. The babies are not yet overgrown with fountains, so that they tend to respond to changes in atmospheric pressure.
Infants often cry, act up, scream. They have disturbed sleep – it can be alarming, with frequent awakenings, or, conversely, very deep and long, the child may constantly feel sleepy.
Moms also note digestive disorders – decreased appetite, frequent regurgitation, colic.
Preschoolers and younger students experience a period of growth and development, so that they react to changes in weather due to mental and physical overload. Children of this age may complain of abdominal pain and headache, they often have nausea and vomiting, they quickly get tired.
Teenagers grow up even more actively than younger schoolchildren, in addition, hormonal changes in the body at this time. So in adolescence, meteo-dependence can be expressed in a rather severe form: an increase in pressure and heartbeat, or a decrease in pressure with weakness and fainting, as well as headaches, dizziness, vomiting, and disturbance of thermoregulation.
dizziness
weakness, drowsiness, fainting
headache
frequent whims, gratuitous tears
fatigue
discomfort in the stomach or abdomen, vomiting
increase or decrease in pressure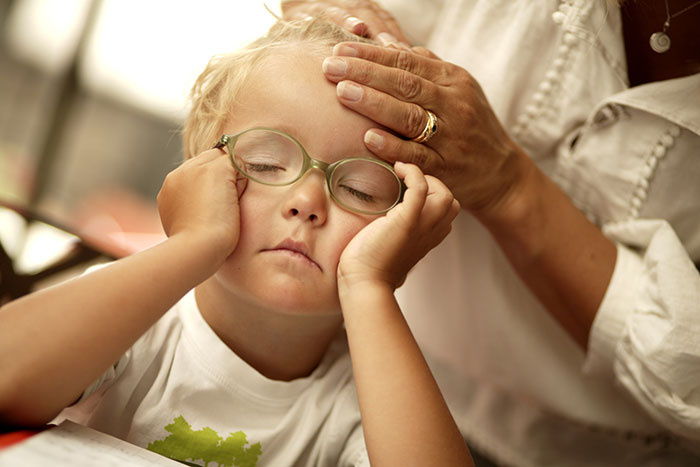 Meteoric dependence in children is especially pronounced in critical periods of development, against the background of psychological trauma, stress, overwork, disruption of the day and nutrition, disagreements between parents, with reduced immunity, with a change of situation or moving. All these factors lead to the breakdown of adaptation mechanisms, and, as a consequence, to the severe manifestation of meteopathy.
In addition, according to the observations of doctors, children who were born as a result of a cesarean section or were born prematurely are more susceptible to changes in the weather. Gender is also important: there are observations that boys are more meteo-dependent than girls.
And, finally, among the meteo-dependent children there are many guys with a variety of chronic diseases. Children with psycho-emotional disorders on the eve of heavy rain or rapid warming can also act up and experience anxiety.
Do not force the child to eat these days if he does not want. Baby should not be overfed.
Of course, fatty, fried, meat, very spicy and salty foods from the diet should be excluded. Instead, offer your child light meals, cereals, vegetables, dairy products, fish.
Replace heavy, hardly digestible desserts with fresh fruit.
Infants should be applied to the chest more often, older children are recommended easily digestible food. Ensure that your child drinks enough water.
Check with your pediatrician which multivitamins to take.
Avoid large crowds on unfavorable days. Visits to theaters, concerts, birthdays, children's parties these days it is better to limit.
Just like long tiresome trips.
If possible, transfer medical procedures to another time.
Eliminate unnecessary stimuli – bright light, loud sounds. At home, keep quiet, do not turn on the TV or the exciting music, do not scream.
If the weather permits, do not shorten the usual walking route with your child, but on the contrary, take a longer walk – fresh air strengthens the body.
At the same time, make sure that the baby is not overstrained physically.
A warm bath with soothing herbs will warm and relax the baby.
Give your baby a light massage or just stroke him, hug, caress him to feel protected. Carry a baby chest, distract from the whims of games.
You can give your baby some herbal tea – with mint, lemon. Talk to your doctor about which soothing herbal teas can be used.
Try to make the child fall asleep early.