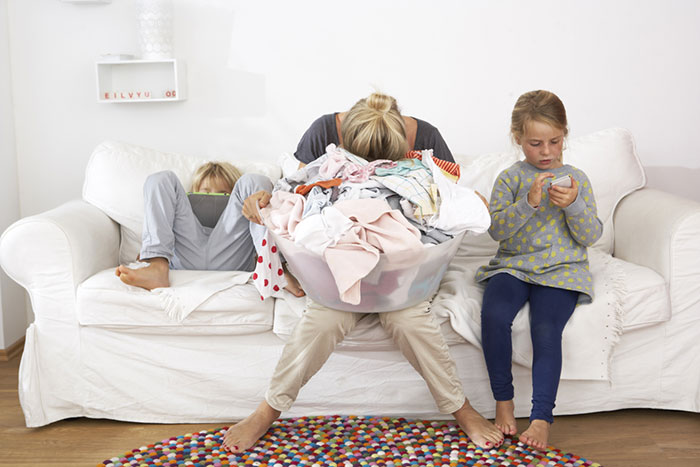 Recently it happened to me to go along in a train with an incredibly sweet lady of advanced years. She married in the late 30s, in the 48th she lost her husband, and she was left alone with three children.
When I asked how she survived all the stress that fell on her in those years, until the children grew up and became independent, she looked at me for a long time and puzzled. And then she began to tell how different kind people helped her, how she worked at two jobs (she taught at school and at evening courses), and the children grew up here and such good fellows, and she has four grandchildren. "I would not say that I had too much stress, or whatever you call it now, I had it," she said.
I listened with my mouth open. We all: I, sister, girlfriends are under stress 24 hours 7 days a week.
We have beautiful children, more or less large and spacious apartments, lovely, caring husbands. The worst thing that happened to me in the past month was, say, a broken rear-view mirror on a car.
Of course, we are not millionaires, but children are shod, clothed, eat well, and they have enough toys. And I wondered: did family life really become a source of stress today?
Or are we just a generation of whiners?
American psychologists, for example, argue with all the responsibility that raising middle-class children in the United States and all the endeavors associated with this are guaranteed to cause stress. Why?
Young parents are constantly in a situation where they need to make a certain decision. And did my 85-year-old friend have a choice? She has one, three children, no husband, two jobs.
And what about us? Go to work or not go?
If you go, when? Grandma or Nanny?
Or both? Return to work after the decree?
It is necessary to plan the day so as to catch the clinic with the younger and to train for the elder. Stay on child care leave? Catch, of course, can be more.
But financial problems are possible. "We have constant quarrels over money," says Arina, mother of three sons (8 years, 6 years and 8 months). – I cannot go to work: the mother-in-law helps with the elders, but she is not ready to take on the baby. And I, in principle, a highly paid specialist.
I try to set myself up positively: to think not about what we cannot afford, but about how we spent money on children. "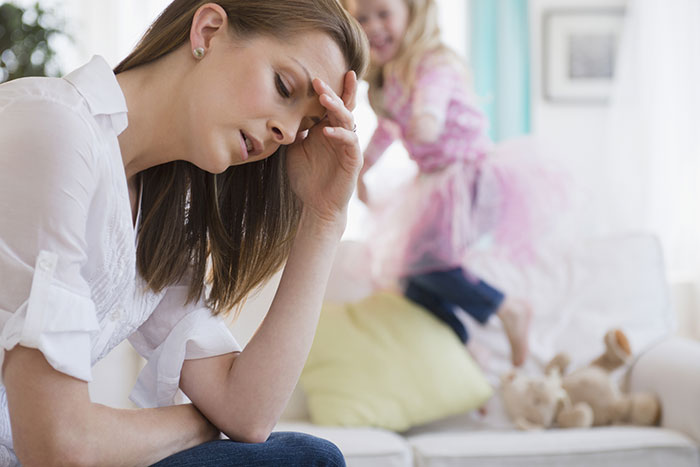 Of course, to raise a child today compared to what it was fifteen years ago is a pleasure. Microwave, bottle sterilizer, disposable diapers.
But progress has a downside. Mobile phone is a handy thing for timely informing the nanny about the need to once again measure the temperature. And at the same time the source of the untimely call of the chief at the time of feeding the offspring with porridge.
And then, our precious second half? Will there ever be any benefit from them?
Psychologists are optimistic: in most European countries, men are increasingly involved in the process of caring for children. Well, fine. Only here there is a certain nuance: we regard assistance as such only if we are satisfied with it.
In other words, if the dear spouse puts the diaper on the child backwards, and at the same time everything turns upside down in our soul: is it needed, such help? There is an overwhelming desire to control an assistant like a puppet. Here is another reason for stress.
When the word "stress" only appeared in the dictionary of psychologists, it was believed that such factors as serious diseases, loss of housing, poverty, natural disasters cause it. Then divorce, death of a family member and loss of work became the causes of stress. But at the same time, a huge number of women, as psychologists noticed, who were not affected in any way by the above-mentioned misfortunes, walked with a drooping look.
Thus arose the theory of the daily stress of family life. "Homework is just Sisyphean work," says Julia, the mother of two preschoolers. "The dishes are always dirty, the washing machine never turns off, and my children fight without ceasing."
We create problems ourselves. Ask any therapist, he will confirm. Why take on increased obligations?
Why every time at the end of December we are exhausted, as if this is the last New Year in our life? Does anyone die from the fact that on the table will be a couple of salads less?
Or children: is it really necessary to schedule the lessons of dancing, music, swimming, English and theatrical art in such a way that neither the child nor the mother has a single free minute? "When I invited guests to my daughter's birthday party," says the mother of five-year-old Lily, "the mother of her girlfriend in the art studio said that they would not be able to come: her Masha had a week to go." No comments.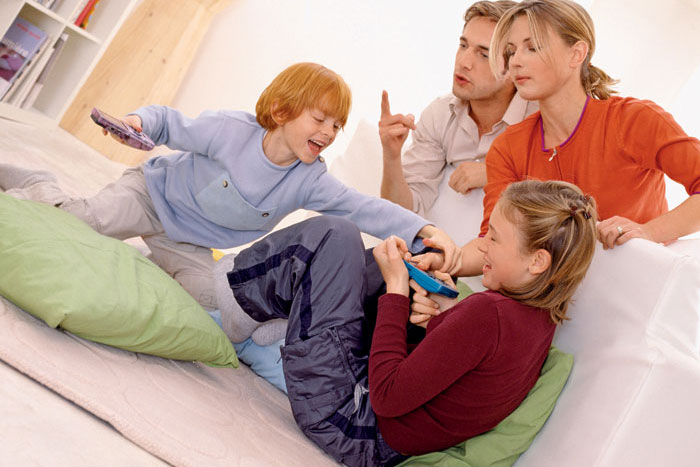 Of course, you have to pay for the pleasure of living in the modern high-tech world. But from all you need to be able to learn useful lessons. And stress is no exception.
At the same time, our motivations should be selfish. Of course, the more positive and calmer the mother, the better for the children. But we have to do it for ourselves.
Only then the years devoted to raising babies will seem to us the most beautiful in life.
Choose the right words. Never say "I have stress" when you mean just something like "I have a lot to do" or "A kindergarten teacher spoiled my mood."
Whatever happens on that day, if you didn't have to call an Ambulance, it's just "not your day." But only.
Understand the standard. It so happened that we are accustomed to demand from ourselves much more than from others. So, it's time to slow down a bit.
You can, for example, stop making numerous New Year greeting cards by hand. Yes, in general, you can not send them. And it will not be a violation of the pedagogical standards to allow children to watch cartoons for half an hour longer, and to do something economically useful at the same time.
Or just chat on the phone with a friend. Or read a book, about which everyone has been saying for a month now, but your hands have not reached them.
And sometimes it's perfectly acceptable to order pizza for dinner – nutritionists will forgive us.
Communicate more with your own husband. It's no secret that exemplary housewives and exemplary mothers do not have time to be alone with her husband.
You can not lead on all fronts. It remains to review priorities.
Set aside a time that will only be for two.
Look at things easier. The American proverb says: "The more stupid a woman is, the cleaner in her house."
Why not take note? Ideal purity is still not achieved. It is possible for several years to bring shine before the arrival of guests, to prepare a festive dinner worthy of Michelin stars, and to experience, as if the younger one did not stain the new dress, and the elder did not blurted out some nonsense with the head of her husband.
And in the end to understand that there is nothing more beautiful than inviting guests to the house with whom you will have fun. And you can stay in old jeans and not scrub the apartment to shine.
Share impressions. Run away from immaculate moms who proudly broadcast at playgrounds about how their offspring learned to walk without any support at eight months, read at one and a half years, and long ago they put on their own clothes, brush their teeth and tie shoelaces. Choose adequate dating.
There is nothing more pleasant than hearing from some mom in the park: "But mine also doesn't know a single letter".
Remember everything. Allow yourself five minutes each day to think about how happy you are. You have the best children in the world.
Each minute spent with them is a period of absolute and unlimited happiness. Remember all that beautiful, funny, ridiculous, touching, what happened to your children during the day.
But remember: only five minutes should be allotted for such lyrics, not more! Excessive sentiment is also useless.
You still have a lot to do today!