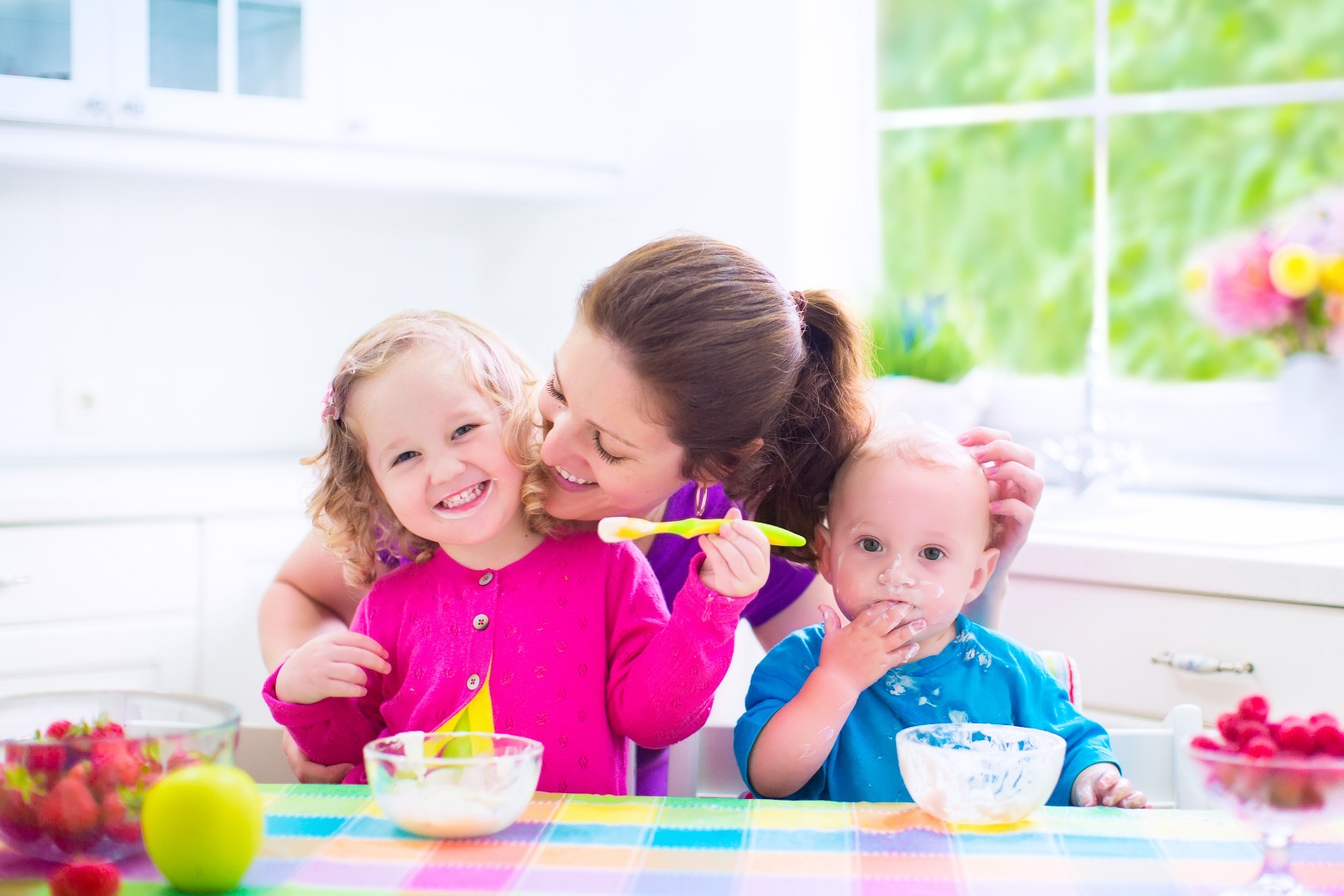 Yoghurt is not only tasty, but also very useful delicacy for children. It is prepared from a leaven, created on the basis of thermophilic streptococcus and Bulgarian sticks.
These are special types of beneficial bacteria that help form the desired microflora in the child's digestive system.
Thanks to the lactic acid bacteria, yogurt is easily digested and absorbed. It is a source of protein, probiotics, calcium and other vitamins and trace elements that provide it with growth, healthy bone system, strong teeth, stimulate immune processes and affect overall physiological and mental health.
Various retail chains today offer customers many types of yogurt with various fruit fillings. . It is better if it is a thermostatic product – such yogurt is fermented directly in the container, and there is nothing in it except milk, yeast and bifidobacteria. For taste, it can be slightly sweetened with natural fillings, berries or fruits.
Live yogurts are healthier than pasteurized ones, they have greater energy and nutritional value, therefore, they are ideal for feeding young children. In such products, more vitamins and minerals, bifidobacteria and lactobacteria, useful lactic acid microorganisms are stored, so they stimulate proper digestion in a child.
Live bacteria will help preserve or normalize the microflora, strengthen the baby's immunity.
Live yogurts can also be made independently from boiled milk cooled to 40 degrees, with the addition of starter, which can be bought in pharmacies or specialized baby food stores, as well as in distribution networks with natural products. Yoghurt maker or any other device that helps to maintain the optimum temperature for aging and fermentation of the product will help.
It is much safer for his health to feed the child with home-cooked food. So we can be confident in its composition and quality.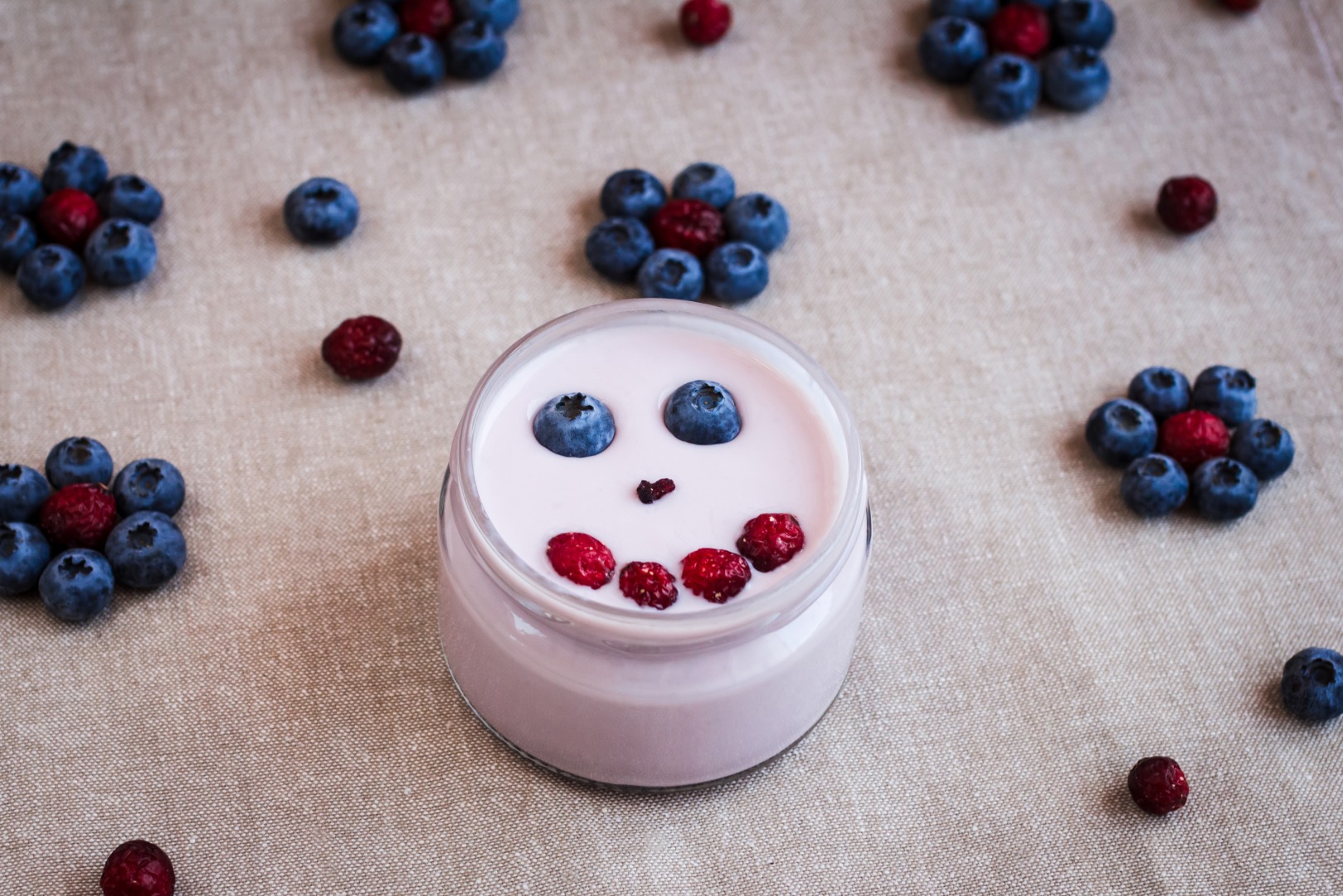 Yogurt in the child's diet can be included no earlier than 8 months in an amount of not more than 100 ml. As with any unfamiliar product that a child tries for the first time, it is recommended that yogurt be introduced gradually, starting with ½ tsp.
You can give it to your baby for breakfast or afternoon tea, see how new the product has digested, whether there is a reaction from the digestive system or allergic rashes (for example, cow's milk protein), and then fully enter the diet as the child grows older.
Pasteurized yogurts are already considered adult food and it is better to introduce them into the diet of the grown-up baby no earlier than 3 years. These types of dairy products are heat treated, so they lose up to half the beneficial properties.
If you have noticed, some types of yoghurt in retail are sold on ordinary stalls, and not in cold stores. Such yogurts are prepared according to traditional technology, but at the final stage they undergo sterilization. This product is not recommended for use in the daily diet of the baby, and is convenient when traveling when there are no stores with baby food nearby.
The use of this type of yogurt will protect the child from intestinal infections and poisoning, especially in the warm season. As for the fat content of yoghurt, it is better to follow the following recommendations of nutritionists: the fat content in yogurt for kids should be no more than 2.5–3.2%, for an older child – up to 5%.