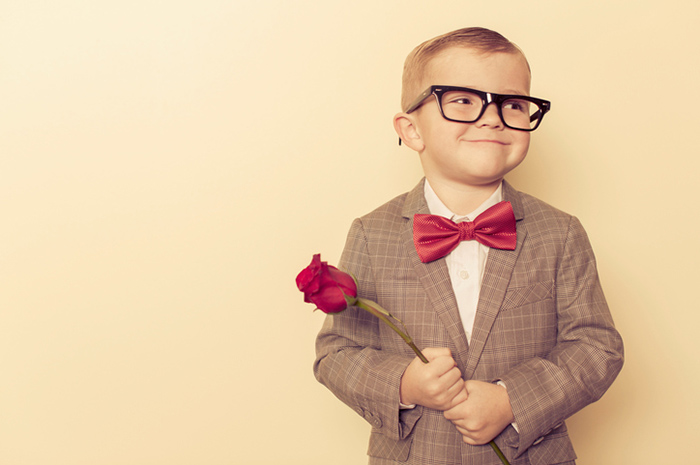 How to raise a child esthetem? You can start at any age, so do not worry if you consider this your weak link, just develop together. Make a conscious choice in favor of beauty and make it in everything, starting with daily everyday details: how you look, how you talk, how you behave with your family and colleagues, what you value in the world around … Of course, acquaintance with art and the development of creative abilities is one of the main components of this process.
Groups, concerts, excursions, courses and trainings will be of great help to you, parents. But the most important thing – the attitude towards life – the baby learns in the family.
Here everything depends only on us and on what and how we surround our child.
Daily habits – the first thing to pay attention. New knowledge a child can receive at any time, and children's habits will remain forever. Therefore, literally from the first days make sure that it is surrounded by accuracy, tidiness, attention and beauty, broadcast by adults.
When the baby grows up, a few simple tips will help you fill his life with the values ​​of beauty and aestheticism.
Develop a child's confidence in their own attractiveness. Never make negative remarks about his appearance. Remember, before the passing of the crisis of seven years for a baby, he and his actions are still inseparable, therefore any criticism affects self-esteem. In addition, in each child lives a desire for attention and praise from beloved adults. While talking about what you like, and leave everything else behind the brackets.
An example is contagious. The environment in which the baby grows is the norm for him no matter what commentary you accompany your actions. Clean, accurate, well-groomed parents – the key to success!
Do not force the child to wear clothes that he does not like. Even if it was sewed, tied, presented by a grandmother. If you can not throw out or peredarit, make a "grandmother's pillow" – let him sit on the dresser and protect the baby's toys from bad dreams.
The same applies to food: the less "must", "necessary" and "useful", the better. No, this does not mean that a child can eat "plastic" food as much as he pleases. The point is that the concern and attention of adults to their beautiful beauty should be the motivation for health! – lifestyle and nutrition. After all, food habits reflect including the life strategies of a person.
Talk with your child about how other people are dressed: in transport, on the street, in the theater, etc. Offer him to find someone who looks nice and neat, discuss what creates such an impression.
The body of the child is constantly changing: he then gains weight, then stretches into a string. In no case do not make it the subject of ridicule or ironic comments about the number of buns and chocolates. Instead, pay attention to how with the help of cut, pattern of fabrics, their texture, accessories, you can adjust the appearance.
Teach your child to comply with the dress code and feel the relevance of clothing for different situations. Dresses for a theater or a ball (even kindergarten!) Should not be like clothes for walking or classes in the sports section. And winter shoes and leggings should not be combined with transparent ballet skirts or summer sundresses. Children love to play a variety of roles – make it the basis of the search and creation of your own style of the kid. People who are able to profitably and, given the time and place, present themselves, are much more successful in life and career.
Let your baby experiment with clothes, hair, accessories. Play fashion designers: suggest inventing costumes, for example, for cardboard dolls and play a table performance. And in order to gain ideas, go shopping, let your child try on different outfits.
Consider gender differences not only in color: it is important for girls to stand out among their girlfriends, to arouse admiration, therefore, they will be delighted with unique outfits. Boys prefer clothes that remind them of their favorite characters or activities — for them, it is a symbol of belonging, belonging to a particular community.
Ideal if you yourself love and appreciate the music of different directions and styles and it always sounds in your home. But even in this case, from time to time arrange "purposeful listening" and discussions.
As in the case of the visual arts, you can pick up samples by topic, or by composers or directions.
But what to do if you have a non-childish child, that is, a baby, for whom sounds do not represent special interest? Start with sensory analogies – ask him how he thinks this music is funny or sad?
What movements will suit her – is it more convenient for her to jump, march or spin? What animal or other natural image looks like what he hears? Another great way to include a child in the sound is interactive concerts, acquaintance with individual instruments or styles.
Of course, passages for musical travel should be small. For the first meetings, "Petya and the Wolf" by Prokofiev, the Carnival of the Animals by Saint-Saens, the Children's Albums by Tchaikovsky or Schumann, the Seasons by Tchaikovsky, Vivaldi and Piazzolla, The Forest Scenes by Schumann, and Tchaikovsky's ballets are ideal.
Do not forget that, in addition to classical, symphonic and instrumental music, there are jazz and opera, pop and rock, folk and country and many other directions. For an active kid, there is nothing more fascinating than jumping under African drums or arranging a battle of tin soldiers under the bagpipes …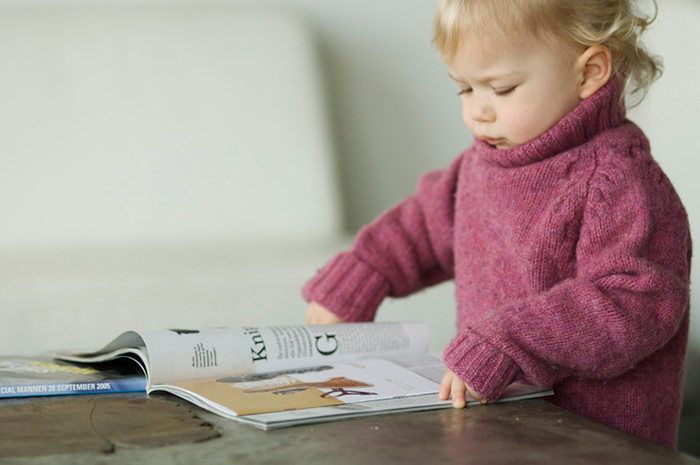 Reading, of course, is one of the most important ways to train the aesthetic perception of the world. Books show the world from different angles, they learn to notice the finest details, to pay attention to the importance of small things and nuances. Read, for example, with the child the stories of Sladkova or Bianki: imperceptible to the ordinary eye and the most ordinary things in their perception turn into the most amazing miracles that surround us every day …
At the same time, reading is probably one of the most paradoxical components of the child's aesthetic education. The path to the perception of serious – both from the substantive and artistic point of view – of works is long and difficult. A kid who cannot hold a pencil or a brush may well consider Monet's or Vasnetsov's canvases, but who would ever think to read Turgenev's or Dreiser's two-year-olds?
We start with the simplest texts. And when the child grows to the perception of something more complex, most parents leave him with books one on one. But, after all, it is the discussions, the impetus to which the books become, that form attentive, understanding and appreciating the beauty of the word of the readers.
Years from four to five can help well-known fairy tales. They give us a starting point for talking about the life values ​​of the family. Another aspect of the esthete upbringing, in which highly artistic books help, is the development of literate and beautiful speech.
Eastern sages considered a person who could not control his speech, scolding or negatively responding about other people, primitive and not worthy of attention. In turn, psychologists know that the more negative opinions, remarks, ridicule, and stinging remarks in speech, the more selfishness and aggression there is in it.
Such a person is directed in the opposite direction from beauty.
Today, no one is surprised by the little ones who view paintings and other works of art from a sling or stroller. But kids can not be attentive for a long time, therefore, visiting museums, do not seek to bypass everything in one visit. Let it be one or two halls, but the kid will have vivid memories of what he saw, and not a mess of colors, lines, plots …
How to talk with children about the pictures? If you ask the baby what he sees, the answers can be very conditionally divided into two groups.
The first one is realistic details noticed by a child (cow, house, forest, etc.). The second is mood (color, lines, emotions). Aesthetic approach – the last option.
Therefore, discuss with your child not only the plot of the picture, sculpture, collage, but the ways of their construction and the feelings that they evoke. Remember that each of us, regardless of age, has the right to his own opinion and his own emotions! Therefore, it is not necessary to insist neither on their own, nor on the "generally accepted" meanings.
Instead of "Look, what a sad picture!" Tell me about what mood it causes and why. Rejoice at the discrepancies and how differently even close people can see the world. Not only listen carefully to what the child says, but also pay attention to how he does it.
Notice the images, associations, examples that he uses – so you can grasp the features of his artistic perception. In the subsequent discussion, operate with precisely these clear images and words for him.
Do not suppress and do not load the child with facts, terms, unnecessary details: the time to memorize information about styles, directions, artists, etc. will come after 9–10 years. Up to this age, encourage precisely spontaneous and creative perception.
There are children who are willing to walk slowly and view the exhibits. Most get tired of this in 10–15 minutes. It is good if the museum is interactive and children are initially offered some kind of activity.
When this possibility is not provided, think in advance what games will help your child to get acquainted with art actively and at the same time will not interfere with other visitors.
quests, during which you need to find something in the pictures (for example, ships, horses, swords, girls, etc. – it depends on the interests of the child and the "possibilities" of works of art);
puzzles – still at home, prepare fragments cut from reproductions and invite the child to find a similar full image;
living sculptures – have the child examine and repeat the pose of the main character in the painting. Imagine that he could talk to others;
monologue from the inside – a game for halls with still lifes and landscapes. Offer the child to imagine that he was at the pictured table or on the pictured lawn. Let him tell what he would do, what he would feel. You can also ask him to tell the story of something depicted in the picture – only necessarily from the first person ("I am high above the world, and my reflection is scattered in the spray of the sea …"). This is an excellent opportunity to talk about the fact that each object depicted by the artist (as well as a musician, writer, actor) has its own character and "voice".