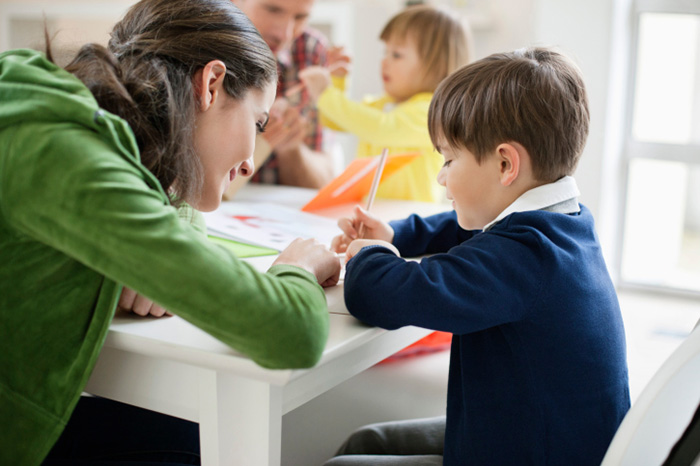 Finnish children start school at the age of 7, just like in Russia (before that, many of them attend kindergartens or alternative Montessori classes). But homework is given to them significantly less, especially when compared with schoolchildren in Asia and the USA. However, this does not prevent the Finns from showing excellent results.
In 2013, according to studies conducted by the OECD (Organization for Economic Cooperation and Development), they became the second in the world (after residents of Sweden and Japan) in terms of knowledge, in particular, this concerns reading and arithmetic, as well as the ability to use a computer when solving various tasks. How do they do it? It's all about the flexibility and the lack of pressure from the teachers.
In elementary school, in addition to intellectual activity, a large number of hours are spent on practical activities: children draw a lot, sculpt, make appliques, play musical instruments. There are few students in the classes, but in each there are two teachers (they teach all the lessons up to the 4th grade). By the way, the children themselves are named by the teachers.
Despite such a relaxed atmosphere, the teacher's professionalism is highly demanding. After graduation from university, the newly minted teacher undergoes a one-year practice at school (for comparison: in Russia, the practice for graduates of pedagogical universities lasts about a month) "under the supervision of" an experienced teacher. Such a prolonged acquaintance with the class helps beginners to explore their players as best as possible by observing and looking at them, and not only through a slice of knowledge.
In addition, it is a good way to build trust and find an individual approach to each student.
Grades in the lower grades are not set; grading is used in verbal form: "excellent", "good" and "training is required". Starting from the 4th grade, the marks are in the range of 4 to 10 points.
There are also grades for behavior – the ability to work in a group and independently, good breeding and the desire to positively influence other students.
In Singapore, the teacher is a very honorable and respected profession (as there was no time in the USSR), therefore, future teachers receive first-class education. Yes, and children are taught conscientiously.
In the world rankings, Singaporeans are among the top five in reading and math. In this island state, much attention is paid to the preschool development of children and their preparation for school.
To enter the first grade, children undergo quite a serious test. Singapore is a multilingual state.
In schools, most subjects are taught in English. But in families, children communicate in Mandarin (Chinese dialect), Malay or Tamil.
In addition, in some schools, children learn the third and even fourth languages. In addition to languages, mathematics and exact sciences, ethics and citizenship are compulsory subjects at school. Schools are given the freedom to develop their own exam system, which would make it possible to best determine the level of abilities of each individual student.
Upon completion of primary school, an appropriate final exam is held. His first task is to determine the further place of the student in high school.
At the end of the exam, students are divided into groups in which English, mother tongue and mathematics are studied in accordance with their abilities. In high school, especially gifted children with good academic performance may choose to study a second foreign language (French, German or Japanese) in addition to or instead of studying their mother tongue.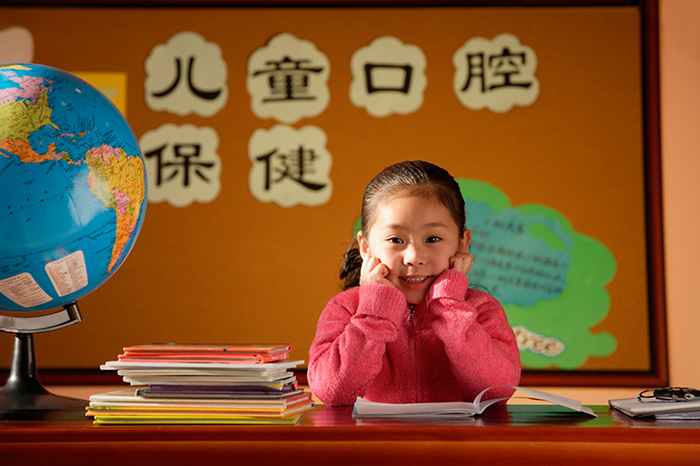 In the USA, the average duration of a schoolchild's school day is about 6, 5 hours. While in China, even preschoolers study 8 hours a day, and starting from 6 years old, they are already assigned homework.
The Chinese are ready to do everything possible and impossible for their child to succeed and be competitive. You are unlikely to see children playing carelessly on the street after school — everyone is busy doing homework. And even on weekends they attend extra classes.
Such hard work is paying off. The Chinese have been getting used to work hard since childhood.
At 6 years old, they learn 50 new characters every week, they start practicing a second language (most often English). In high school students study in depth biology, chemistry and physics (4 years each, in contrast to the Americans, who spend a year on the subject).
In today's world, perhaps, every parent is concerned at what age it is worth allowing a child to use a computer and open access to the Internet. But not in New Zealand.
Here, children are encouraged to post their work on the World Wide Web from an early age and are encouraged for such agility. "Officially," children begin to get acquainted with the computer from the age of 5. They are taught to make simple graphics, drawings and images in specially adapted programs under the supervision of teachers.
And by the third class, they are already able to independently upload their essays and drawings to the network. Older children are actively blogging – a great way to express your opinion. Such activities are supported by the government and the ministry of education.
According to them, in this way they are trying to raise a generation of people who aspire to self-expression, have their own opinion, learn to defend (and at the same time bear responsibility) their position. Moreover, according to management, the Internet is an excellent source of self-education.
The main thing is to teach the guys to properly use its resources.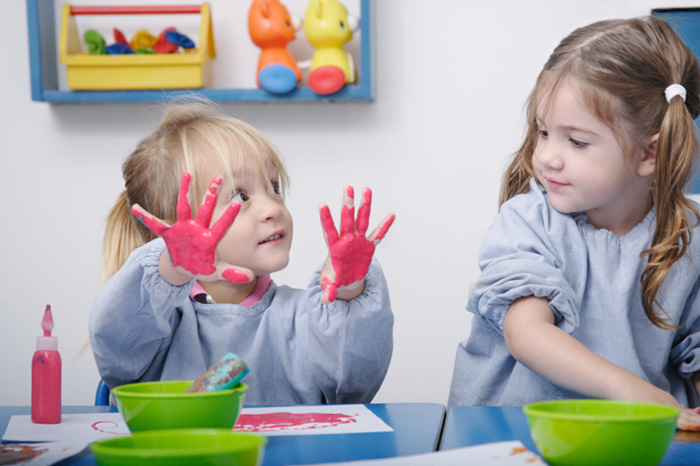 Can you imagine your child in the school team not by volleyball or football, but by playing charades? Not? But in India it is a common thing.
Chess competitions, tournaments in the game of charades and competitions in public speaking quite often take place in Indian schools and attract a lot of spectators. Indeed, in the educational system of this country, great emphasis is placed on the development and strengthening of creative (and with their help and intellectual) abilities from an early age, which is greatly facilitated by charades (sometimes the game is called "Crocodile").
During the game, the participant non-verbally (silently, only with gestures) explains the word to his teammates, which they must guess in the allotted time. This practice not only develops children's creativity and the ability to offer several options for explaining one concept, but also gives participants and viewers a lot of pleasure.
After all, sometimes "on stage" a real pantomime theater unfolds.
In some Indian schools, students learn Vedic math, which trains the brain well and develops an oral account. This science allows, without the use of a calculator and calculations on paper, but only in one's mind to carry out exponentiation, multiplication, division of second and third order numbers.
Such skills give many schoolchildren (especially those who are going to continue their education) advantages at the graduation and entrance exams.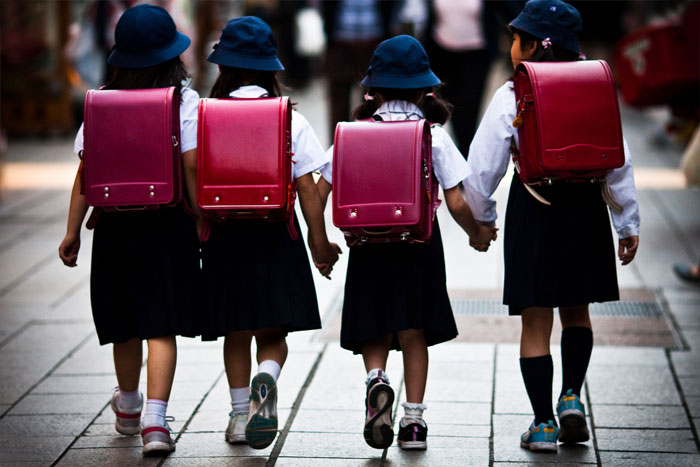 Surprisingly, the Japanese came to the conclusion that the more students there are in the class, the more effective the learning becomes. So, already in elementary school, the class consists of no less than 28 people (while in America the norm is 23 people, in Russia it is not more than 25) In their opinion, one teacher can calmly control and teach so many children. and without assistants. The main thing is to get discipline and obedience from students.
By the way, there is no problem with the behavior of the small Japanese. The Japanese really appreciate quality education and, from an early age, inculcate in their children the desire and desire to learn well, explaining that this is primarily in their own interest.
In many kindergartens preschool enter on a competitive basis. And from childhood they get used to actively "gnawing the granite of science", transferring this useful habit into adulthood. This, perhaps, is the main secret of success and prosperity of the Land of the Rising Sun.
From the age of 6-7 years, children are actively taught to solve all sorts of tests and puzzles. Such an approach not only develops good intellect and analytical thinking, but also teaches children to be independent.
In Canada, an interesting approach is being implemented in the field of preschool education. To prepare for school, parents can send their children to kindergarten from 3.5 years old. The whole point is that the kids are specially mixed with older children (4-5 years), and it turns out different age groups (in Russia, in some gardens, they also started to conduct similar experiments).
Younger people are involved in games and activities with elders, so that they stretch and develop faster, looking at their more experienced groupmates. Adults, therefore, learn to treat their younger comrades with reverence – they help and train them.
Parents like this approach very much. Many of the gardening tricks of nurturing and developing some skills they successfully practice (and refine) at home.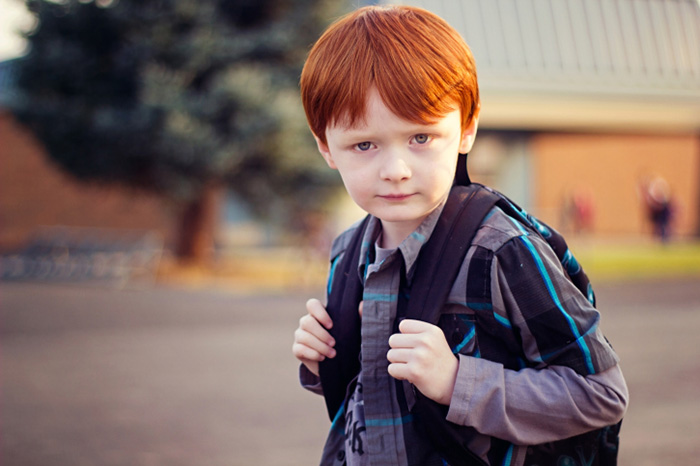 Of course, we cannot always control how and what our children are taught in educational institutions, but at home everything is in our hands, so if possible, try:
To drive a child to the section. Write the child in circles. In order for him to decide what is closer to him, give a few options to try (music, drawing, sports, handicrafts). Consider, it is important not to overload the child and distribute the load correctly so that the extra classes do not turn into a hated duty. Also try to read as much as possible with the children. And even better – sign up in the library. In addition, in modern libraries there are a lot of developing and at the same time fascinating activities. One has only to start and the child must be involved. You will see.
Instill a desire to learn and respect for teachers. Practice at home a "school" game. Let the child express himself first as a student, and then go on as a teacher. Try this way to teach him discipline and attentiveness in the classroom, as well as the ability to switch from one activity to another.
Together strive for excellence. Following the example of Eastern countries, from an early age try to broaden the horizons of your child and instill in him the value of education. Focus on the fact that life is more successful than someone who is smarter and better to learn (after all, he has many more prospects in the future) than the owner of the latest model of a fashion gadget. Cultivate a child's curiosity and desire to learn new things. Moreover, today there are plenty of opportunities to travel and see with your own eyes what you read in books and see in the movies. Take your kids off to a new level. For example: if a child is fascinated by dinosaurs, then this is a good opportunity to go with him to the Darwinian or Paleontological Museum, and also to read the encyclopedia and watch documentaries on this topic.