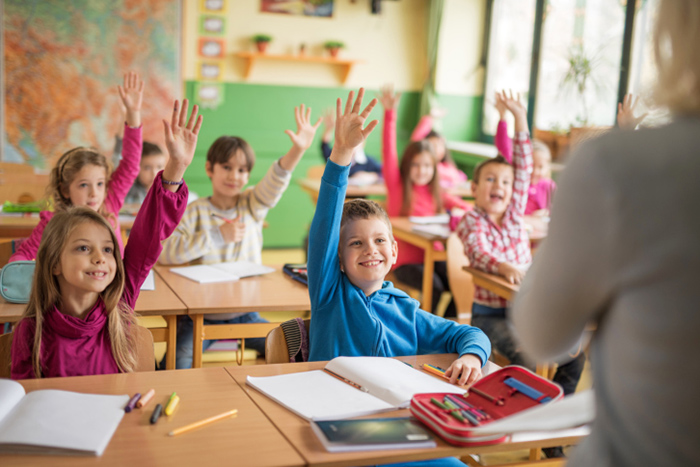 In fact, this is a difficult question. The phenomenon has both positive and negative sides. On the one hand, parents from childhood make it clear that happiness and the emotional state in general are very important, that human well-being and normal self-esteem are more important than academic, sports and other successes.
In schools, there is no study of lagging students – except hooligans.
For example, I didn't immediately orient myself and allowed me to put myself to sleep with assurances, such as "a boy of excellent behavior, studies in accordance with the expected results, makes friends with classmates, is polite with teachers". It took years to understand: only parents of students from the best private schools can not worry.
That's who really is not concerned about any lessons or penalties for academic failure, but only about how to pay for the academic year, which is more expensive than a year at the university. But life makes its own adjustments and, of course, no parent will be left without problems.
A friend who succeeded in transferring her eldest son to a private school told with horror about the school-wide parent meeting of tenth-graders. The agenda was the problems of drug addiction and suicide in this school.
Parents chose not to hide their problems from prying eyes, but to sound the alarm.
Of course, this is a trend, and not one hundred percent inclusiveness achieved. Let me explain with examples.
A few years ago, during the Christmas performance, I was amazed at how the party was organized. First, the appearance of children. While some children wore rich costumes of angels, donkeys and shepherds, other kids depicted donkeys with cardboard ears or children's tights on their heads, and the shepherds just tied a kitchen towel on their heads.
The performance involved every single child, including a girl in a wheelchair and a boy with developmental delays. It was not a talent show – it was a celebration of all-all-all.
The text was entrusted to children with good and poor diction, the leading roles were given to children of completely different artistic abilities. But I especially remember the dance of snowflakes. The children danced with such joy, not feeling shy and not showing off at all, but simply enjoying music, from each other's company, and from the enthusiastic views of their parents.
When the music stopped, one girl continued to dance, closing her eyes, forgetting everything, and everyone — from the director to the assistant teacher of a zero-grade teacher — suddenly felt numb in her eyes. Everyone was waiting for the girl to notice that the dance of the snowflakes was over.
In the lower grades, no one feels clumsy, devoid of hearing or voice. And it seemed to me that a typical sneak cake does not feel poor, although there are many families with an income that does not allow them to buy a beautiful New Year's costume. The teacher is more likely to praise the student's wit, who depicts a donkey with the aid of cardboard ears, or he himself will come up with something for the props.
It is not customary to drive parents in search of costumes and, all the more, insist that they make something clever.
It should be noted that, in general, the program of state English schools looks lightened compared to the Russian one. But this is only up to the senior 12 and 13 classes – here the four selected subjects are being studied very seriously and hardly lose to the Russian school.
In private schools, subjects are taught at a high level and in small classes.
Surprisingly, in England there are no music and sports schools. Both music and sports are good to do in private schools or take private lessons and go to paid sections.
With many public high schools there are orchestras and a choir, but to get into the orchestra, you need to pass the exam for the third grade in the instrument.
A good public school makes it possible to get a fairly high-quality, but not too extensive education.
You can make mistakes, and even need to. Mistakes are an inevitable phenomenon in a healthy learning process.
No drafts, no tests of lessons by strict mothers – the child must learn himself, with errors, with blots.
Parent meetings are significantly different from the Russian. General class meetings are at the beginning of the school year and are called "Meet the teacher."
At the end of the school day, parents and students gather in the classroom, and the teacher briefly introduces the moms and dads of the students and briefly describes the features of the coming school year, as well as voices her wishes to the students and parents.
Parents evening is held twice a year. Parents of each student are given ten minutes for an individual conversation with the teacher.
They are told about the performance and behavior of their child, as well as showing his school notebooks, which are not given to the house. And there is no public discussion of the actions or performance of students.
This information is confidential and applies only to the child and his parents. All my attempts to find out if the child is studying as well as the others are limited only to questioning the child himself. So that parents have an idea of ​​the child's whereabouts in the system of educational coordinates, they are given a table with the specified national level and the child's grades, and they themselves see if the child is lagging behind or is moving forward.
Here parents will never be called to school because of insufficiently good grades – this is a personal affair of the child and the family, and not a reason to sound the alarm. In school cause only because of bad behavior.
The first thing that catches the eye in a good elementary school is a relatively large percentage of male educators. Good schools attract young male specialists not only for their conditions, but also for their ability to protect staff from defamation by students.
Unfortunately, every real fact of inappropriate behavior, and sometimes serious sexual aggression by a male teacher, gives rise to unfounded accusations against many excellent teachers. We once talked with an honored music teacher, and he said: "To teach girls under the age of sixteen – for any price! I am offered a triple fee, but I refuse.
At sixty years old, I, the father of the family and grandfather of seven grandchildren, do not need even a faint shadow of the prospect of being questioned and being a suspect! "
The most memorable, charismatic and kind teachers of my older boys were men. The most vivid impression for the whole school life of the older children was left by Mr. Pierce. Fat, absolutely bald at 33 years old, slightly limping, like Dr. House, outwardly he did not make the impression of a child idol. But as a former hooligan, a badger and a bully, he understood the bad guys, hooligans and bullies well and knew how to find an approach to them.
During the breaks, he often played football with the boys, but he never sought cheap popularity and knew how to be strict. The youngest students were afraid of him, because sometimes he could not restrain himself and shouted at his students at recess, blushing to the color of a tomato.
But his sincerity, genuine interest in children and a cheerful manner covered his flaws.
At the end of the year, my discreet eldest son presented him with a postcard of the following content: "Mr. Pierce, the best teacher in the world. Thank you, Mr. Pierce, for teaching me this year. I studied only for your sake! "That's it.
Our creative son, who does not fit into the framework, who hates everything formal, overpowered himself and ended the year perfectly. The child studied, did homework, wrote reports not for mom and dad, not for the sake of his future, but for the sake of a teacher.
Then Mr. Pierce taught his second son, and before the last trimester he was suddenly promoted. He became the director of a private school for boys. During the farewell speech, I noted that he never learned to behave in public: in his right hand he held a microphone and mumbled something, and with his left he was desperately scratching his back, which was his sign of excitement.
At the end of the unsuccessful speech, he was simply surrounded by children, high achievers and losers, botanists and teasers, frail princesses and tough boys, and everyone began to sob in a voice.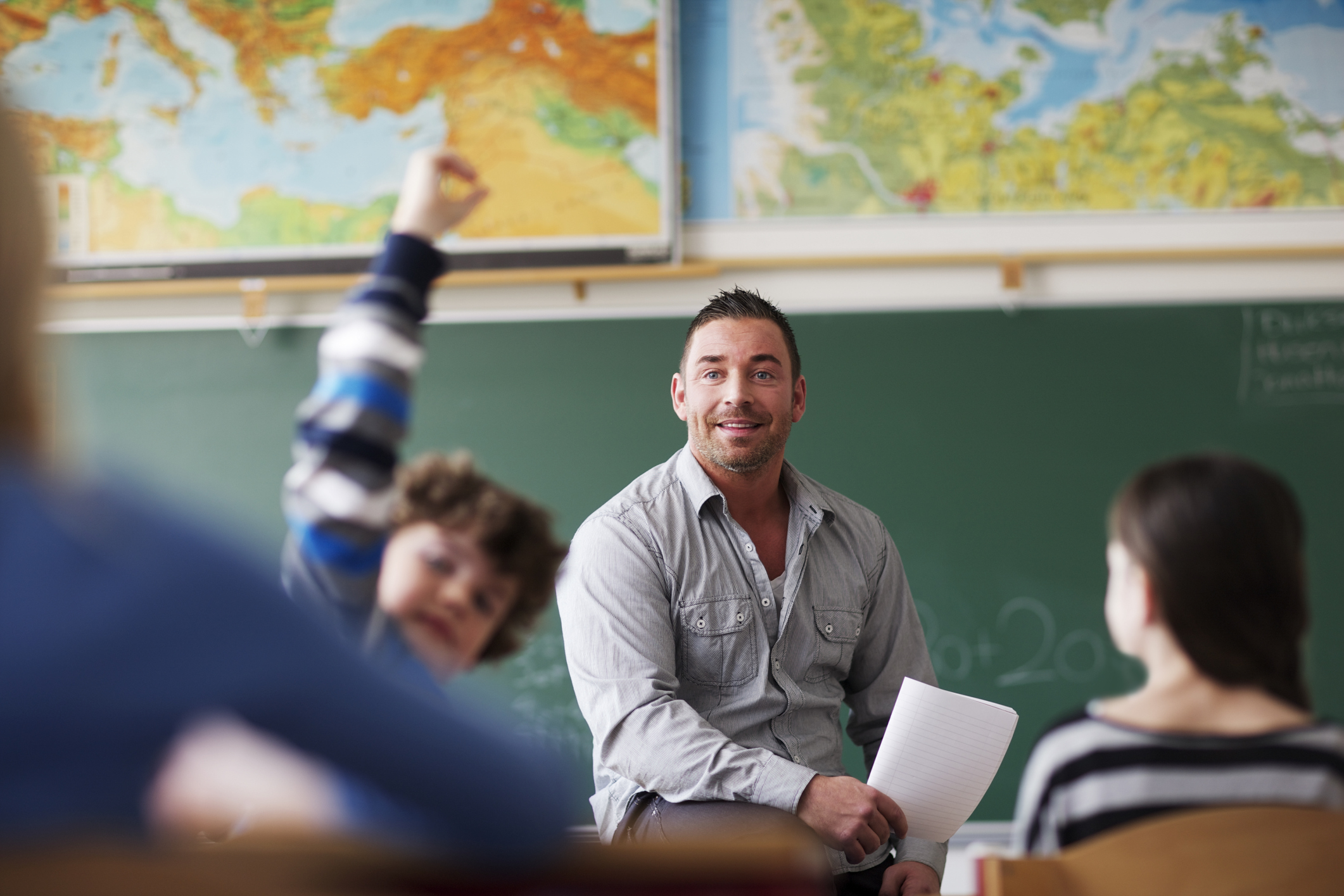 This topic has been bothering the minds of parents, teachers, school principals and parliamentarians for many years. They nod to France, where there are no homework assignments for a long time, then to China, where children study like hard labor.
Which is better
Anyway, the attitude towards homework is one of the main differences between Russian and British school education.
How many, how many homework do children get in British schools, it is still several times less than in Russian. But on the other hand, when a child from the age of five spends six hours at school, he is entitled to rest at home.
Like his parents. The main feature of homework is not attracting parents to their performance. Moms and dads can only gently ask to verify the fact of the lessons made.
But their active assistance is absolutely not welcome, because the task, no matter how clumsy it is, is the work of Jimmy or Emily, and not their parents.
An interesting disciplinary measure is present in many schools. If the homework is not done, then no twos, diary entries, or parent calls to school will follow.
Didn't pass the maths assignment? Did not learn the words for vocabulary dictation? At the big break, instead of playing games, you will do your homework.
The most amazing thing is that children really are afraid of this, and even those who are lagging behind are trying to do homework at least for a "C grade" – no one wants to hang on notebooks instead of football and socializing with friends.
A separate topic is skipping school work due to illness and other reasons. Earlier, parents were administratively responsible for unauthorized school skipping, but now parents of shirkers are fined, and can even be put in jail, as was meaningfully done in our city a couple of years ago.
The mom of a high school student who simply didn't want to go to school couldn't find a good reason to skip classes and spent a few days in jail so that others would be discouraged.
It is forbidden to take children on vacation during school hours (except for the military and certain categories of employees), you cannot ask for a child to attend a family celebration.
My son's classmates were given certificates for one hundred percent attendance, while they did not shine with academic success and were not noticed in good behavior.
I saw my main task in encouraging children's thirst for knowledge and, as a by-product, to achieve good results in school. But since due to asthma I was often forced to leave one of the sons of the house, the school principal called me.
Long and tedious, he inspired me that with such significant gaps it was impossible to study well, although, to his amazement, he noted that the boy was studying perfectly. And then it dawned on him that, perhaps, I consider staying in school dangerous and assured me: "Do not worry! If we see a threat to life, we will immediately call an ambulance.
I got lost. If I saw such a danger, I would do something global, for example, transfer my son to home schooling.
In England it is impossible to imagine a situation for a director to hold office for twenty or forty years. If the director does not change the workplace for six to seven years in a row, it becomes suspicious. "Sticking" to the native team is not practiced. Schools have custodial advice.
Recently, at the school of elder sons, the council decided that an English teacher acting as head teacher was too expensive for the school. She was removed from the post of head teacher for economic reasons, and now she is an ordinary teacher.
In the primary grades, a home-issued textbook is rare. The school is engaged in several textbooks at once: a little from here, a little from there.
As a result, the children bring home a few printouts.
The lack of textbooks personally bothers me. I want to help the child and pull it up in math or English, but there is no textbook.
Here he stayed at home sick. What is going on at school? Come – find out.
As a black box: information at the entrance and exit. What's inside?
We learn at the parent meeting.
Accuracy is not considered a necessary virtue and does not bring the student absolutely no bonuses, and inaccuracy is not punished by disciplinary action or public opinion. I was very worried about the appearance of the children at first, but it passed after I was looking for a son's school sweater in a basket of lost things.
I have never seen such a thing: sweaters with a torn off sleeve, with burned holes, one-third doused in yogurt, worn down to holes, with a frayed bottom and neck.
Mothers who pick up children from school can come in a business suit, sports sweatpants and slippers, barefoot, a husband's T-shirt or heels that Victoria Beckham would envy. No one will stare at a tasteless or defiant thing, a raincoat not in size or shoes not in fashion.
In the UK, the system of knowledge assessment is universal. In elementary school, it is expressed in alphanumeric equivalent.
For example, in the second grade, the average national reading score is 2 b. This is not even an estimate, but a level. In reality, some students will get 2 c, or even 1 b, and someone will already reach level 3 c.
In high school, knowledge is assessed according to a system similar to Russian. Grades range from A * to G (and U is not certified).
A *, A, B, C are considered positive ratings. D is not an analogue of the Russian "two" and gives additional points.
Anything below D is, in essence, an unsatisfactory rating of varying degrees.
Due to the high percentage of illiteracy, it is no longer possible to finish school with a grade lower than "C" in English and Mathematics. Those who are going to leave school after grade 11 and get D, E, F, G or even U are required to stay in school to repeat the course in English and Mathematics.
On the problem of illiteracy of the British population and their attitude to education Lyudmila Selenskaya will tell in the next article. Stay tuned to the site!