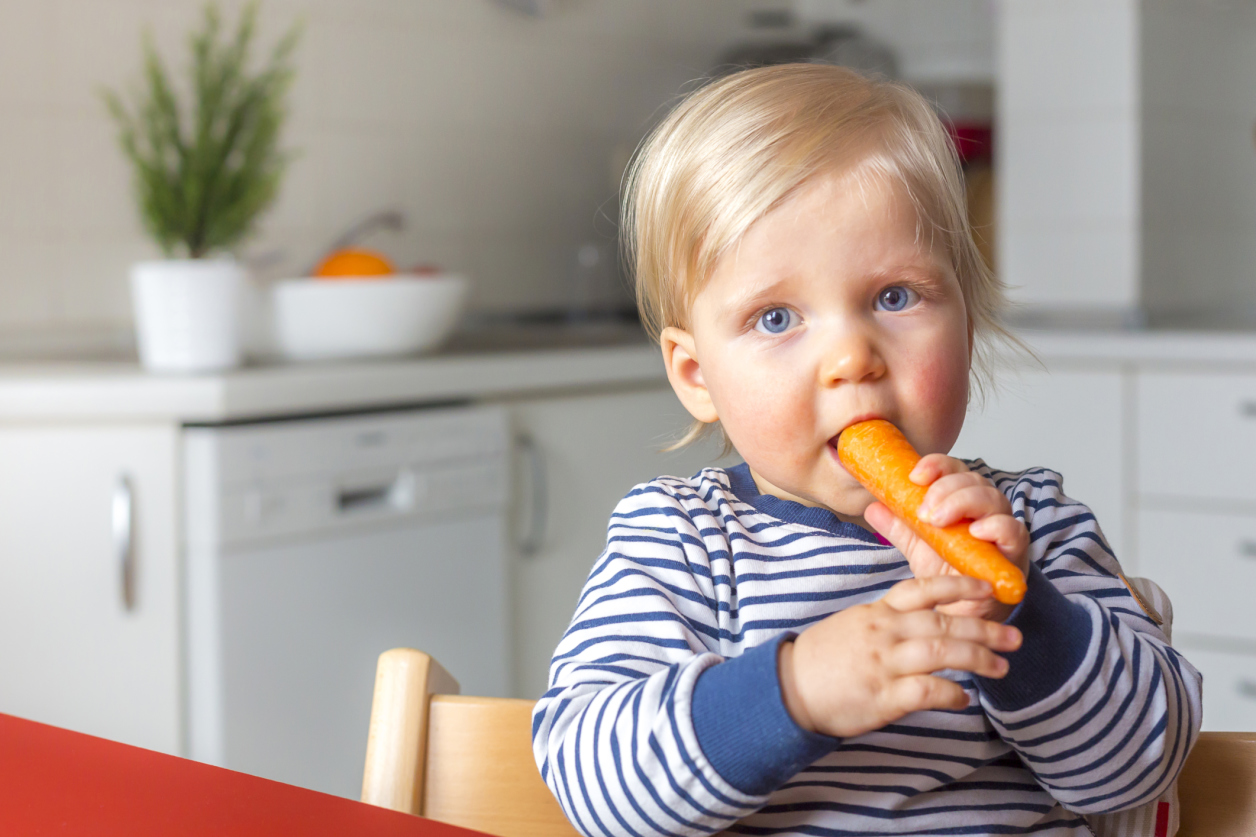 Most vitamins in seasonal fruits and vegetables. Tangerines, persimmon, pomegranates, feijoa, which ripen in the autumn, by the winter do not have time to lose their useful qualities. They all contain a lot of ascorbic acid, necessary for the immune system.
That is why, in the cold season, experts advise to choose these fruits for your baby more often, and not just traditional apples and bananas.
The real storehouse of vitamins is hidden in cabbage, beets, and carrots, which are inconspicuous at first glance. Cabbage will provide your baby with vitamin C, and beets and carrots – beta-carotene.
This precursor of vitamin A is important for the mucous membranes – the first barrier to harmful germs. Young children can be given and fresh, and boiled, and steamed vegetables.
Do not think that vegetables and fruits from the freezer will not benefit the health of the baby. Of course, some of the vitamins in the "ice" conditions are inevitably lost, but this happens even if the vegetables are stored for too long or incorrectly. Diligent manufacturers freeze fruits and vegetables immediately after harvesting using a special technology, and the loss of beneficial substances is minimized.
So moms can only not lose vitamins in the cooking process. You can save them if you boil the vegetables in boiling water while cooking or stewing, and even better – steam.
In winter, mothers should pay attention to children's fortified teas. They consist of healthy herbs, concentrates of natural juices, fruits and berries, and some mixtures are also enriched with "anti-cold" vitamin C. If you have already stocked up with useful tea, remember that this drink, like any other, is useful to give your baby warm, but not hot.
Nutritionists believe that "winter" drinks should not just quench your thirst or warm your baby, but also supply it with vitamins, minerals and biologically active substances. These useful ingredients will help the body resist colds and infections. Doctors, who often catch cold, are advised by doctors to drink every day with drinks from berries rich in vitamin C: cranberry, lingonberry and currant fruit juice, dogrose infusion.
Good in winter and compotes of dried fruits (they have a lot of mineral salts), and nutritious jelly. And, of course, all year round the child needs to be given juices for children, enriched with vitamins.
No matter how varied the kid's menu is, in the winter he cannot do without vitamin-mineral preparations. After all, eating so many fruits and vegetables to fully compensate for all the needs of the body, the baby is unlikely to be able to.
What complex suits your child, the doctor will tell. The main thing is that it contains vitamins C, A and D.