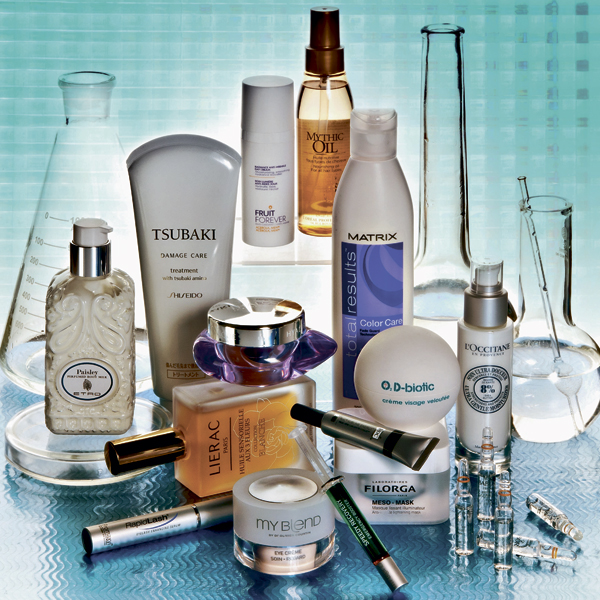 The fashion for all natural has become a world trend. Stars and ordinary people become vegetarians, refuse to wear natural fur and prefer organic cosmetics as usual. Along with this, many brands produce superfoods that promise to replace the surgeon's scalpel, and some young ladies simply do not dare to make a choice in favor of organic matter, believing that it does not possess similar properties.
And in vain. Natural components have an incredible biological activity due to the high content of fat-soluble substances and essential fatty acids, so necessary for our skin to maintain its youth.
To nourish the skin with useful natural substances, to protect one hundred percent from the destructive urban atmosphere due to its powerful antioxidant properties – this is only possible with natural remedies.
This also applies to the new facial products Fruit Forever, O2D-Biotic and Instantly Young, which came to us from the United States. They are created in accordance with the most stringent requirements for the production and composition of cosmetics. In addition to moisturizing and protecting the skin, all products fight wrinkles, reduce pigmentation, restore elasticity and radiance of the skin.
For example, the innovative O2D-Biotic complex contains dermobiotics – microorganisms that regulate the microflora of the skin and stimulate its protective functions. As a result, the supply of cells with oxygen is improved, the deep layers of the epidermis feed, the skin remains elastic and tender.
There is nothing better than to merge with nature, cosmetologists say. Israeli Yes Yes cosmetics are based on this principle. In addition to eco-components, the creators of the brand have enriched the products with minerals and mud from the Dead Sea.
Depending on the type of skin, you can pick up drugs literally "to taste and color": cucumber care – for damaged skin of the face and body, carrot – for sensitive skin, and tomato – for combination and prone to fat.
The developers of cosmetic companies with the head go into the creation of unusual formulas. About ten thousand cosmetic compositions that combine the healing magic of old recipes and the latest scientific achievements are tested annually.
Considering that the skin of each woman's face has its own problems and needs, the newly-created brand My Blend (translated from English – "my mixture") offers a universal solution for each of us. For this, the brand has developed 8 formulas of basic care in two textures: a cream and an emulsion, which can be mixed with one of 7 active serums aimed at restoring, replenishing energy and moisturizing the skin.
In total, more than 225 individual combinations are possible.
In the fight against various skin changes, experts confidently push acids to the first place. This beauty bestseller is hyaluronic acid.
At cosmetologists it is in a special honor, because it is the best of the known moisturizing agents. For example, Eraclea scientists have developed a unique component, the HylaSponge®System. This is a combination of hyaluronic acid molecules of various molecular weights.
Each molecule can hold and release a volume of water that is a hundred times its own, so that it works like a sponge. Due to this amount of moisture in the cells, the skin is smoothed, fine wrinkles are instantly filled, and deeper wrinkles are reduced in a couple of weeks.
For skin with progressive signs of aging, two-phase care products are ideal (Sublime Energy, RoC, ECM Repair Serum, Babor). As a rule, it is a concentrate in a duet with cream-activator, which are used consistently in equal quantities and enhance the effect of each other.
In the short term, the preparations allow to achieve the maximum regenerating and rejuvenating effect.
The latest cosmetic trend is oils. Experts of laboratories generously refresh their face, body and hair care products and claim that it is incredibly useful.
For example, almond and avocado oils are excellent for fighting wrinkles, rose and tea tree essential oils, incense kill bacteria and normalize the activity of sebaceous glands, cypress oil, apricot seeds and roses moisturize sensitive and dehydrated skin, and chamomile, orange blossom and lavender oils remove irritation.
The most fashionable among all the oils is argan. In addition, it is also the most expensive in the world. It is obtained from the fruit of the argan tree, which grows only in the south-west of Morocco.
Local women need 20 hours of handwork to get 1 liter of cosmetic oil. In the list of its advantages – recovery after the sun, prevention of stretch marks, strengthening hair and eliminating all the flaws of the skin of the face (acne, facial wrinkles, irritation). Moroccanoil based on argan oil, which recently appeared in Russia, has already saved hair from many celebrities, including Fergie, Salma Hayek, Lady Gaga, Jennifer Lopez.
It is enough to put a couple of drops on your hair – and they will immediately become smooth and shiny.
A recent innovation is the oil mixes. Instead of castor oil, which has long been used to strengthen the hair, we have at our disposal mixtures of corn, wheat, olive and even hemp. Many oils are so well cleaned that they are enclosed in a spray (Kérastase oil spray), which gives shine or serves to protect against external influences, as well as moisturizes and nourishes.
Due to this property, today oils have been actively used in hair dyes, both professional and home (Garnier Color Naturals with three oils).
To save the hair from the winter misfortunes, no need to go far. In the salon OblakaStudio they know everything about hair treatment and recommend the procedure based on Alterna Bamboo cosmetics. The main component of care is Kendi oil. being a rich source of fatty acids, it promotes intensive moisturizing of the hair, restores their lipid layer and improves its protective properties.