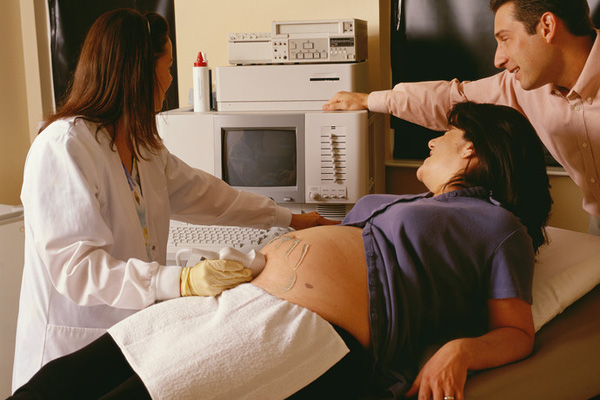 Today, doctors advise during the pregnancy to do three ultrasounds – unless, of course, the pregnancy proceeds normally. Although they do not necessarily do: in the end, from the ultrasound can be waived.
However, for some time now, an ultrasound scan has simply become the most important moment for the entire pregnancy – after all, this is the first, long-awaited meeting of parents with their future baby. So long-awaited that many people began to forget: this is primarily about medical research, designed to monitor the proper development of the baby, and not a way to get touching pictures that will decorate your family album!
A visit to the ultrasound room is always an event, exciting and mystical for parents, expected with a mixture of joy and anxiety. Hurray, we can "see" the child we dreamed of!
Of course, he will be beautiful, with blue eyes and black curls, he will have a character like his father, and dimples on his cheeks – from his mother … Parents endow the fruit that is not fully formed with all the ideal qualities, project their fears, wishes and expectations But will the reality be as beautiful and amazing as all those pictures of a happy future that parents invented?
Ultrasound is a real exam for the imagination. Prospective parents expect very much from the study: for some, this meeting with the baby is so important that young mothers even remember the date of the first ultrasound scan long after the birth. However, prenatal psychologists warn: what you see on the screen is not your child, but a certain "virtual child", its reflection.
How can you assume that you "met the baby" if you saw only a set of flickering dots on the screen?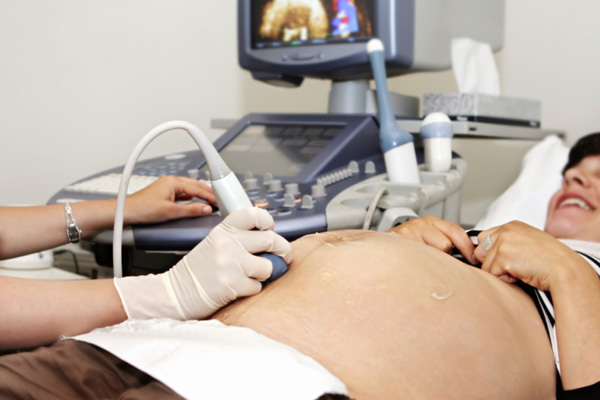 For the doctor, echography is a medical procedure for prenatal diagnosis that allows you to detect some anomalies (and not all: ultrasound is not the last resort!). For parents, as we have seen, this is a meeting with a child, a way to find out who he is, what he is, and even the opportunity to assign him some special features ("Oh, daughter is a fashion model – look, which legs are long!" ). That is why the dialogue between the doctor and the pregnant woman can be difficult: it happens that there is a misunderstanding – and not only because of the words, but even because of … silence.
The doctor carefully looks at the screen, and the expectant mother has already played out the imagination. If the doctor frowns, it tightly compresses the lips, it means only the degree of his concentration.
And if you suddenly hear from the uzist: "I don't see hands," – do not be alarmed: the specialist simply thinks out loud how to find the best angle to see the child's hands.
Many gynecologists confirm that ultrasound, being, of course, a stunning evidence of technical progress, sometimes frustrates and worries pregnant women. A barely noticeable picture on the screen should not be more important and "speaking" than all the soothing words of the doctor.
Remember: Ultrasound is an important medical procedure, not a film show!
Ask questions before or after the study, then the doctor will have more opportunities to clearly and clearly answer them. Indeed, during the procedure, he measures, calculates, checks, compares – for effective research he needs maximum concentration.
If you do not want to know who you are waiting for – a boy or a girl, tell about it at the very beginning of the reception. Far from all doctors ask if we want to know the sex, but immediately report as soon as they see it. Stay calm if the specialist is silent: do not try to interpret his every gesture and movement. Some doctors comment in detail on what they have seen, but most do not do it. It is not necessary to come to the ultrasound with a "support group" including grandmothers, grandfathers, aunts. Usually take only two – the parents of the future baby.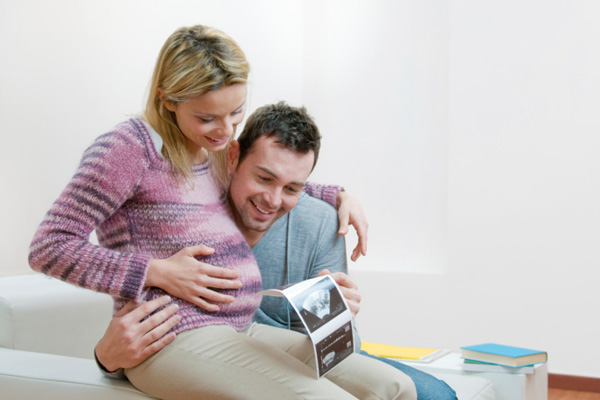 Psychologists are alarmed by the fact that all parents without exception seek to know the sex of the unborn child as soon as possible. Does this not make the baby too real, while he still has to be a stranger – beloved, but still mysterious?
Some experts believe that when a pregnant woman finds out the sex of a baby, this is perceived as the end of pregnancy: the child acquires flesh and blood so much that the months that still need to be lived (and are good for business!) No longer matter for her.
French psychoanalysts go even further: they say that such knowledge prevents the baby from growing free, to be what it is. It is as if he can no longer be born of the other sex – he has the same "obligations" to his parents! It turns out that this is no longer just a child, but a boy or a girl.
And parents are at risk of transferring to him some of their false attitudes related to a certain gender, unnecessary stereotypes. For example, the mother of a little restless boy can be very upset when he learns that the second child will be male: "My God, he will be like an older brother, and together they will definitely drive me crazy!"
In some cases, when disappointment is too great, the child is still in danger in the womb: there is a risk of breaking the emotional connection with the mother. And not at all the same thing happens when parents recognize the sex of the child at birth. The kid is already here, in their hands, he is able to make himself love: to charm with his grimaces, shaggy hairs or a sleepy unconscious smile …
On the other hand, the parents of two girls, having learned that the third child will also be a girl, of course, get upset, but they manage to mentally prepare for her birth, come to terms with this fact.
And those parents who prefer not to learn anything before birth, argue that it is so interesting! For example, one future dad imagines himself to be the father of a girl or a boy: "This is amazing!
You can still play with both possibilities for several months – then there will be no such chance. "
Generally, ultrasound and future fathers – is a separate issue. At the session, men are usually cheered up: their parental status is "officially confirmed". For them, not living a pregnancy, these pictures are proof that the child already exists: he is here, hidden in the mother's belly!
So begins life "for three". The very contemplation of the fruit on the screen causes a range of feelings: some admit that they felt a "blow in the gut", others were numb from shock, and some even cried from the influx of emotions!
More and more of the future fathers go on ultrasound with their wives and consider this research an important event in the life of the parent couple. In addition, the presence of her husband calms a woman, especially if she is experiencing in advance, tuning in to the fact that something bad can be seen.
And, of course, it is better to be together at a time when the doctor really doubts that everything is normal, and assigns additional research.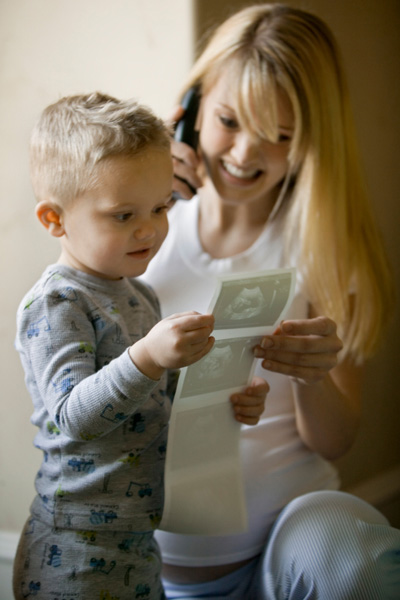 The ultrasound room is not a place for small children. In this matter, all experts show unanimity: the presence of a three-year "older brother" or an "adult" sister of about five years is inappropriate here. Children elementary interfere with the normal conduct of the procedure and, of course, strongly excited from what he saw.
However, more often than not, children do not ask them to show anything – the parents themselves offer to go with them or even impose this decision! And then: what little children will understand in these pictures? They are promised that they will see a "little brother."
Even if the parents explained how it would look like, in the depths of their hearts, the little ones are waiting to see a real baby made of flesh and blood. Moreover, during ultrasound, small children face the object of their jealousy, an impostor, whose future appearance makes his mother so happy … Why provoke these feelings ahead of time?
Another extremely controversial issue is a three-dimensional ultrasound and the process of "on memory" process. Embryo, filmed in the womb, for family viewing in quiet evenings? Yes, it is fashionable, because it became possible not so long ago and, in addition, allows you to save precious memories.
Nevertheless, doctors do not advise future parents to get involved in ultrasound in 3D. The safety of ultrasound for the child is confirmed, but only if the study takes a short time.
However, no one has studied the consequences of long radiation, and this is what happens during the "front shooting", when the doctor not only once or twice passes the sensor through all the organs of the infant to photograph in the best possible way … It turns out that the risk increases, with no additional benefit From the three-dimensional study is not: with all medical purposes, the traditional ultrasound perfectly copes. So it is better to wait for the birth of the child to see him "on the big screen": after giving birth you can shoot the baby as much as you like. n