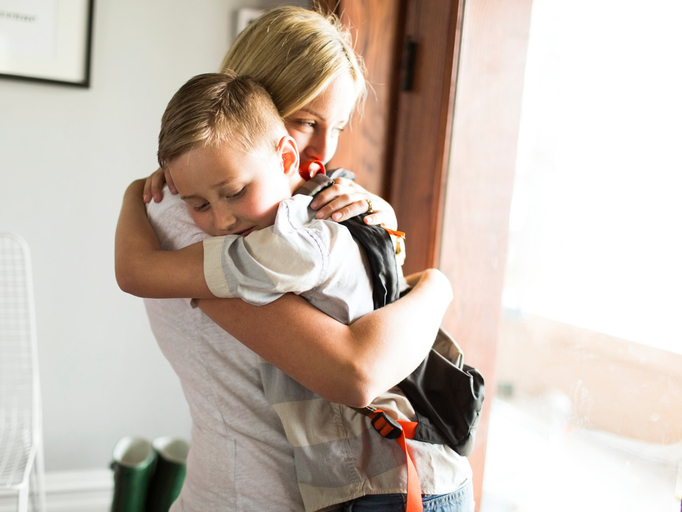 There is an impression that you are writing about an adult person, for whom it would be time to understand and realize everything, and he is in no way at all. Of course, the irresistible desire to be with mom can always and everywhere cause irritation and even despair, especially in moments of fatigue, but it is still moments.
You also get a fairly solid picture in which the son does not live up to expectations. You write: "When he was small, it was even worse, at night he had nightmares." "Even worse" was because you needed your presence at night, and nightmares in this context look like another manifestation of an uncomfortable child. But what tormented him, what was he afraid of?
It seems that not only your son is uncomfortable in this life. A big family is still the husband's family, in which there are five adults, and everything is always in front of each other.
You can imagine how many ratings, tips and comments you had to listen to during these seven years.
Maybe a part of your irritation due to the lack of independence of the son is connected with the fact that with its "stickiness" it keeps you in the house, from which from time to time you really want to break free? You write that the son likes classes with a child psychologist. So, there are still people in the world with whom your boy can be good.
I think that this is not a matter of professional "receptions", but in the very atmosphere of employment, in the ability to establish contact. Do not lose touch with such a wonderful specialist.
One last thing: in the next three years, the first teacher will become a key figure in your son's expanding world. I'd like to hope that you chose not a school, but a person, and that you chose the right one.