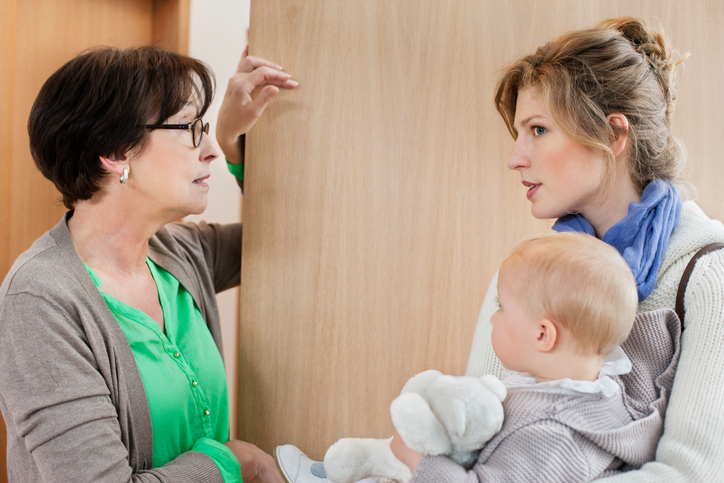 If it is only that the nanny has gone "too far" and you want to change her, without establishing a warm and close relationship with her son, then her sudden disappearance will almost certainly become a traumatic experience for him. Apparently, he strongly attached to her. If you act abruptly, you will deprive the child of a very important part of his life and thus undermine his confidence in you.
But a new nanny, if you do not begin to actively engage in the life of your son, may also, over time, turn into a very dear and close person for him. That is, the script may repeat.
The situation in which the nanny willingly or unwillingly confronts the parents is abnormal and will probably have to be changed. If it is important for you to restore only a principled leadership over the life of your son (decide what is important for you), then you need to revise the "contract" and introduce new rules.
Most likely, with this nanny, who is used to relying on herself in everything, it will be very difficult to do so. Leadership means a systematic interest in everything that happens in your absence, and constant control over the activities of the nurse in the care and education, and not one-time actions to "establish order". However, such a purely technical approach to raising a son does not guarantee you neither his affection nor emotional contact.
But this is the price for the lifestyle you choose.
There is another option. If you are ready to start building closer and trusting contact with your son, to take the place of nanny in his heart, you must be sure that you can take on all those functions that she assumed.
Why is the child so attached to her? The speech, most likely, is about constant emotional contact with the boy: the nanny played with him, read, walked, gave him a lot of attention, showed sincere interest in his life. It's important not so much the amount of time spent with the child, but its "quality".
After all, you can get closer: from business trips, you can make a video call every day and send photo reports. Just remember: the child's trust and affection is not won in one day. He must believe that now in his life your presence will be regular.
His obedience greatly depends on this.
When parting with a nanny, remember about respect for the child, to his attachments. Do not speak harshly or disrespectfully about it.
Let them say goodbye, exchange souvenirs, arrange a farewell tea party. Allow contact with the nanny (if they both want it) – full-time or by phone. You can put a condition to the nurse that the frequency of these meetings will gradually decrease.
If the son feels your participation in his life and begins to rejoice in him, the separation will pass relatively painlessly, and the nurse will remain a good memory from early childhood.