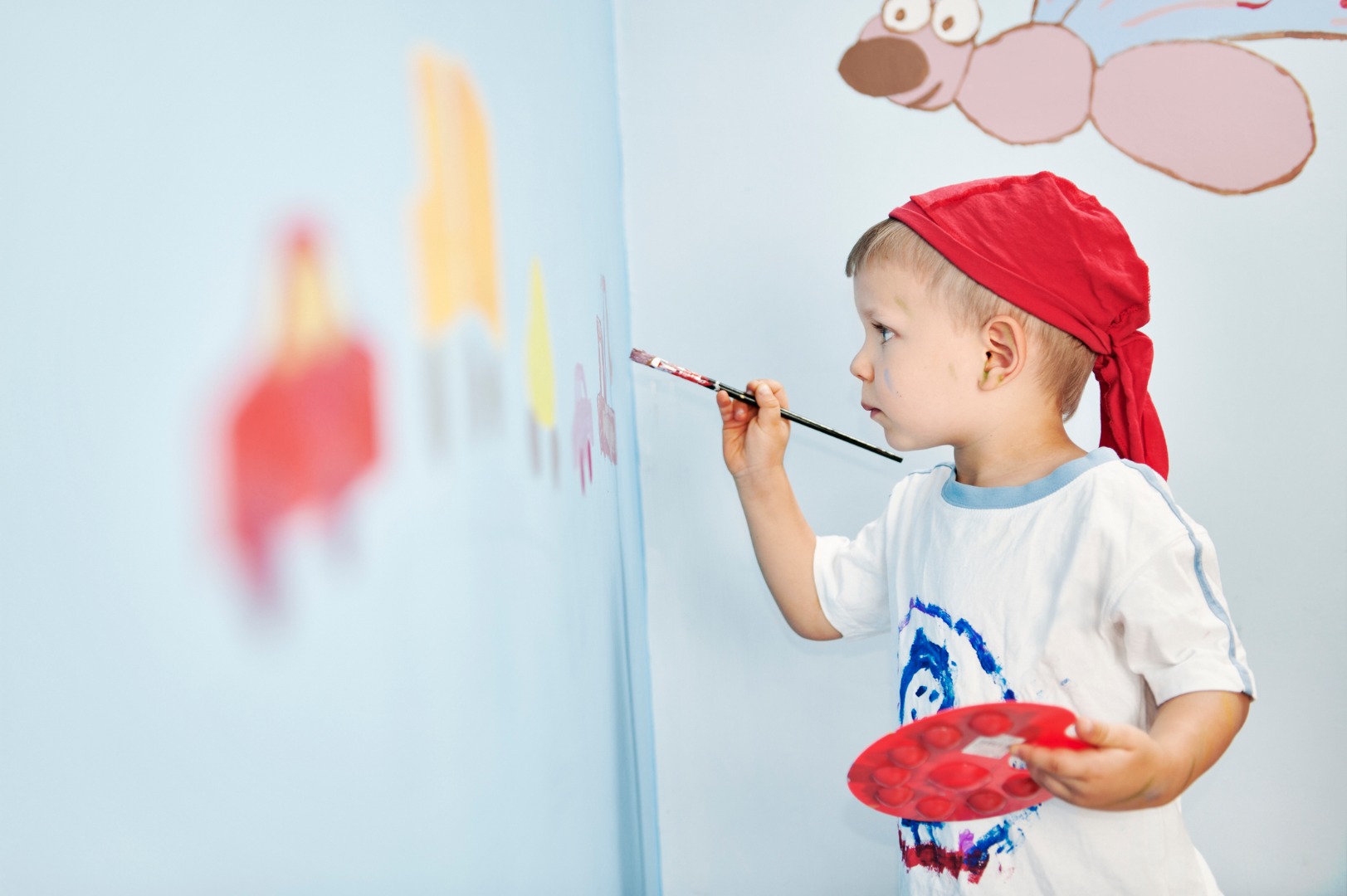 Son 4 years 3 months. At the drawing lessons in the garden, he, at the request of the teacher, depicts everything that he is asked to do.
And at home he draws only cars. This is normal?
Irina, 25 years old, Penza
Drawing lessons with a teacher and free creativity at home are completely different formats. It's great that in the life of your child there is both.
I think you have no reason to alarm. But if you wish, for your own peace of mind, you can clarify some points for yourself. While the son is drawing, ask him where the truck is going, from where, who is behind the wheel, who is driving nearby.
The child will feel that you are very interested and emotionally included in what he is doing, and this will only strengthen your relationship with him.
The eldest daughter is five years old, the youngest is a year seven months old. Both sleep in our bed.
They tried to shift them to a separate bed, they absolutely do not want to. Until what age can children sleep with their parents?
Olga, 29, Izobilnyy
The benefits of sharing sleep are undeniable. First of all, close physical contact gives the child a sense of safety and security. With joint sleep, the child also decreases the overall level of anxiety.
It is very important.
While the child was in Mom's stomach, he heard the sound of her heart, her breath. And there it was close to him, because his body was enveloped from all sides by the muscles of the uterus.
After birth, when he sleeps, clinging tightly to his mother, he experiences similar bodily sensations and hears familiar sounds that act on him soothingly. By the way, mom also relaxes and worries less when the baby is near at night.
But, of course, sooner or later it will be necessary to unlearn this habit. For a child, there are several periods when he is psychologically quite ready to agree to separate sleep. As a rule, the most painless "relocation" takes place in six months, three years, or already in five – six years.
Advance should tell the child that children from a certain age sleep separately from their parents. It will be great if you can go to the store together and offer the baby to choose their own bed and fun bedding. On the eve of this long-awaited event, ask if he is going to take some toy with him.
The child will definitely join in this exciting activity, but it is not necessary to expect that the "relocation" will occur in one day.
My son is six years old. Recently he had a brother.
I have a question: can I breastfeed a baby with the eldest son?
Barbara, 33, Moscow
Sure you can. And the more transparent the process is, the less anxiety the child will have about it.
But deliberately feed is not worth it, but if the baby starts asking questions, you need to answer without hesitation. For him to take the information as something completely natural and self-evident, take a tour of the animal world.
Remind that kittens drink milk from their mom-cats, puppies from their mom-dogs and so on. And be sure to tell your eldest son that when he was small, you also breastfed him.
If you have photos where these moments are captured, show them to him. And after feeding, try each time to pay attention to the older child, so that he does not feel deprived.
Hug him, kiss, making it clear that mother's care and warmth are divided into two children.