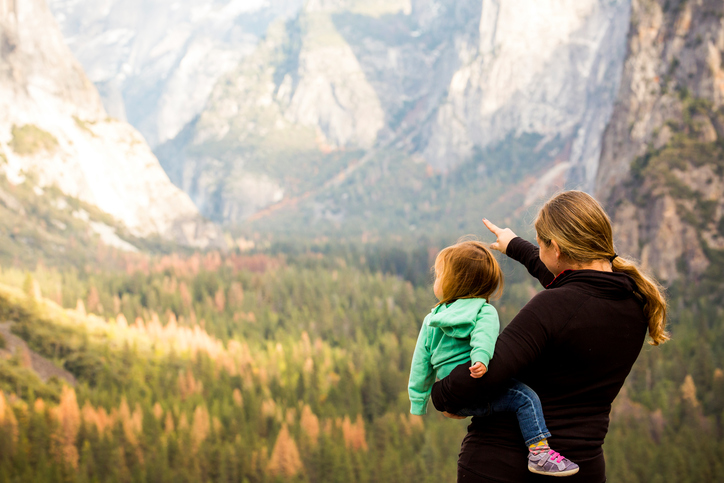 Look at familiar mothers more closely, and you will see that they are in active search. Only they are not looking for a partner, of course, but for themselves. The decree has long been a reason to think seriously: do I need my old job, what is really interesting in life and what do I really want to do?
The desire for self-realization in modern women is so pronounced that the birth of a child no longer cancels it. Our grandmothers and mothers quietly envy us, because they had to pause their own lives for several years.
Of course, many women today see their purpose in raising children and maintaining a home. But those who want to leave the close circle of maternal duties and family interests, every day becomes more and more. And the modern world supports this trend, adapting to our needs.
Personal car and diapers gave us freedom of movement, and the convenient infrastructure (changing tables in the toilets, children's menu in cafes, game rooms in restaurants, children's workshops in museums) erased the last obstacles.
After the birth of a child, life changes drastically. But today we have the opportunity to actively embed children in our schedules and plans, and we use it. There is nothing wrong with that – true, as long as we take into account the needs of the child too.
If the mother is able to organize the workspace so that the regime is observed and the baby is comfortable, why not take it to the office? By the way, some "equilibrists" do this. The main thing is to follow the key indicators of the well-being of the baby.
In general, after 4 months in periods of wakefulness, the child should be satisfied most of the time, calm and peacefully disposed. These are all signs that it is properly fed, it sleeps just as long as the growing body needs, and spends a measured period in the open air. A child is older, if he is really comfortable living in his mother's rhythm, there should not be whims and tantrums.
So if a mother is on constant journeys, but can build her own schedule of movements taking into account the needs of the baby, you can only be happy for her. On the other hand, if you personally fail to turn this kind of maneuver, this does not mean at all that you are doing something wrong.
You can travel and work not with every child behind your back. It is necessary to take into account the inborn temperament of the baby, and his ability to entertain himself on his own, and even the way he sleeps at night, because chronic lack of sleep quickly cools his mother's ardor and dulls her desire for self-realization.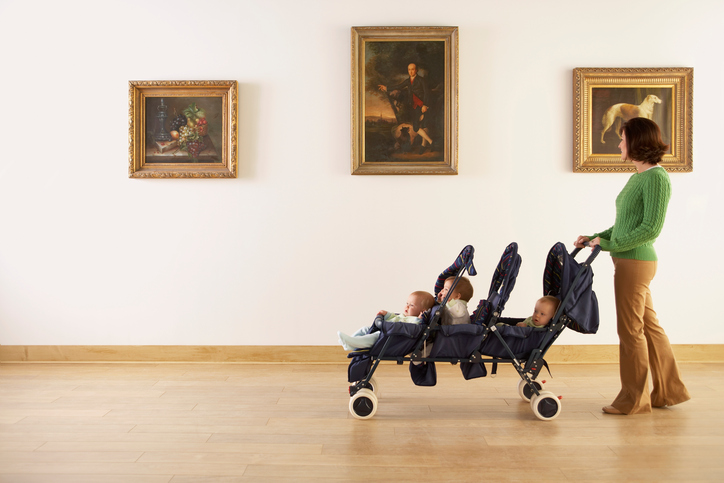 Although there are parents who manage to take everywhere with them even fidget. The attacks of disobedience and loud concerts, they are very calm. The child has the right to cry or get angry, in the end.
The main thing is that he has the opportunity to learn about the world around him, to be in the center of events and travel around the world. But there are also secret motives. If a mother travels with a child, say, to Turkey in August to a notorious inferno, she will almost certainly do it for herself.
Pediatricians do not get tired of repeating that up to 3 years old children should rest in their native latitudes better, but not all parents follow their recommendations. Often ignoring the needs of the baby is trivial due to ignorance.
Usually, mothers who, consciously or unconsciously, do not agree to take on new obligations fall into this trap. Emotionally, they are ready to invest in communication with the child, but do not want to work beyond the norm and make additional efforts.
They are strained not only by routine, life and cooking, but also by the burden of responsibility for children.
Another feature of freedom-loving parents is the desire to relinquish some of the key obligations at the first opportunity. "He himself said that he wanted to move out of the water slide!" Said such a mother, forgetting that her two-year-old was not able to assess the degree of risk and take responsibility for her own life or health. While the kids are still very dependent on their parents and require increased attention to themselves, it is important not to forget that this is a temporary phenomenon.
This thought, if repeated as a mantra, usually brings tangible comfort.
If you lead a rich social life in tandem with a child, you probably have more than once had to listen to negative remarks in your address. Yet children remain children, and overwork is almost always manifested in them very rapidly.
Here it is important to consider two points. First, our society as a percentage is not young, and the older generation is very irritable and intolerant due to age.
It is better to prepare yourself in advance for public reprimands. Secondly, you should understand that any interaction in society should be pleasant to both parties.
If all visitors to the restaurant tolerantly react to the screaming and running of your baby, it means that you are lucky and you can relax. But if your toddler interferes with even one of them, your duty is to "calm the trespasser".
Before you take the baby to the light, answer yourself honestly: can he give you a quiet cup of coffee with a friend? Not?
Then it is reasonable to go to a cafe only if you are ready to think in advance about diverting maneuvers.
◗ Up to 10 years, your direct responsibility as a parent is to calm the child down if he cannot cope with the emotions on his own. Until this age, children should not be left in disheveled feelings longer than 5 minutes.
◗ You should not enter into disputes with nervous grandmothers. But do not need to ask for forgiveness.
It is best to respond with polite phrases: "I heard you" or "I understood that you are uncomfortable. Now I will take action. "
Then you should try to calm the child.
◗ Whatever happens, in these moments you should not feel a sense of shame. If the baby behaves strangely, aggressively or loudly, do not forget that this is a little person with an undeveloped psyche.
He does not yet know how to control his emotions at the level of adults, and this circumstance is better to be considered philosophical.
◗ If you did everything to calm the baby, but it didn't work out a tantrum, just leave the bus, cafe or museum. Sometimes this is the only way out of the situation, and such a cardinal measure is often sobering children.
Do not allow others to comment on your child. Immediately make it clear that you can only speak on such topics with you: "Please, communicate with me.
The child is not able to hear you now. "
◗ Do not allow anyone to shout at your child and do not do it yourself. By the way, this behavior is typical only for Russia. Try to maintain inner peace and do not forget to squat, so that your eyes are at the level of the eyes of the baby.
So he will feel more confident, and your words will reach him faster.