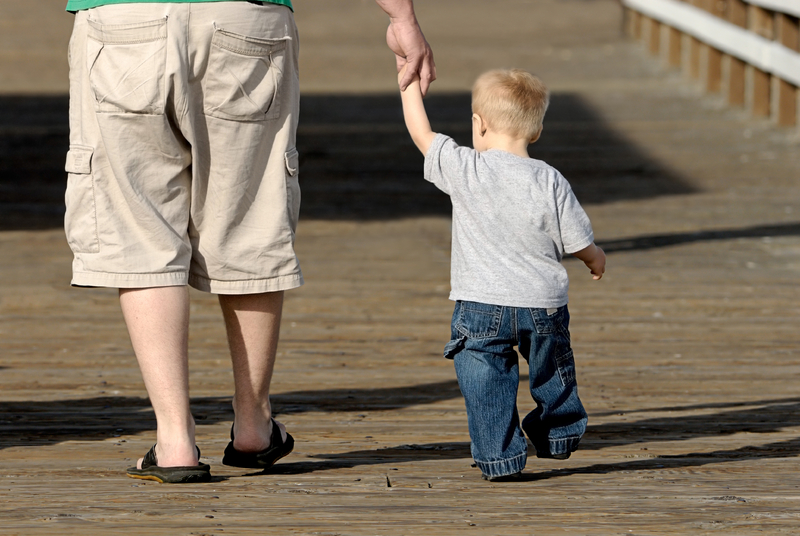 Until now, your baby was a sweet little girl. You could not have imagined that he would learn to break hearts at such a young age.
And the fact that he will reject you, you have not dreamed of, even in the worst nightmare. But now, as soon as you get close to the cradle, the baby builds a disgruntled mine and yells loudly: "Daddy!" And when you try to entertain him with a book, puzzle or new toy, he instantly loses interest in you as soon as he enters the room spouse.
When a baby chooses one of his parents as favorites, it's very difficult to endure its indifference. But this behavior is not a cause for concern.
On the contrary, it speaks of the correct emotional development of the child.
The child's desire to do everything on his own, including choosing one's own friends, is completely natural. At this age, he already has a favorite food, toys, fairy tales, and he openly declares his likes and dislikes.
"By putting forward certain requirements and setting his own rules, the kid defines for himself the limits of what is permitted in relations with his parents," says age psychologist Tatiana Bednick, an expert at the center for psychological assistance to children and adolescents.
When a baby gives a clear preference to one of the parents, this does not mean that he rejects the second.
"The vagaries, stubbornness, rejection – all these negative manifestations are nothing but signs of the child's personality becoming," explains the psychologist.
In addition, the baby over the age of one year begins to realize that mom and dad are the closest people in his life. But since the parents react differently to his behavior, the crumb also behaves inconsistently, torn between two poles.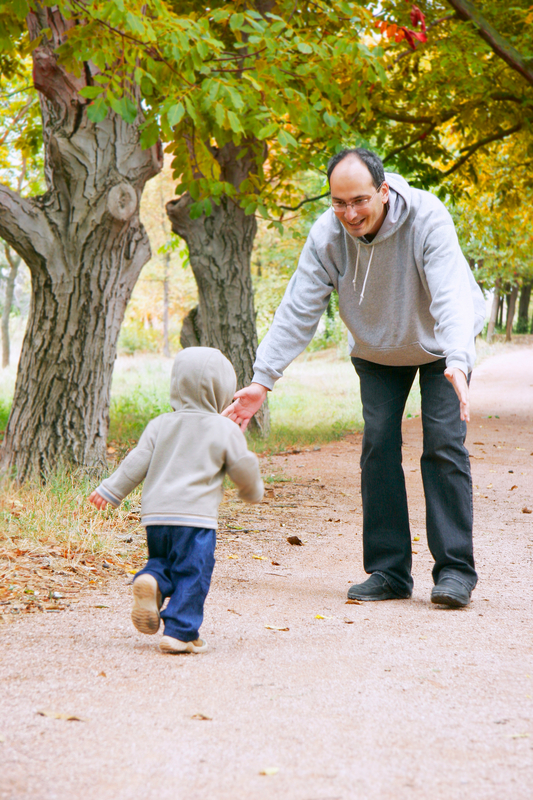 "If mother resolves everything, but father forbids everything, the kid will choose the mother's society," says Evgenia Dushina, a child and family psychotherapist, candidate of psychological sciences. "Moreover, at this age it is very difficult for children to build relationships with two people at once."
"Most often, the child begins to act up when his parents feed him, dress him or put him to bed," says Tatyana Bednik. That is, we are talking about situations where parents are the easiest to manipulate. As a rule, the baby shows its hostility in the presence of both parents.
There are several reasons for this. "At this age, boys are very attached to their mothers, and girls – to their fathers, but over time it passes," says Yevgeny Dushina.
"Sometimes the baby is warmer towards the parent, who spends more time with him or, on the contrary, about the person with whom he sees less often, trying to get his attention at the meeting. In the latter case, the crumb forgets about everything that surrounds it. "
The behavior of the parents also influences the behavior of the child: the one who plays more happily, who has a softer voice, who less often says "no", likes him more. If you constantly touch him with the phrases "Be careful!" Or "Don't touch!", The little one will prefer to explore the living room or kitchen in the company of your spouse.
The predilections of babies of the second year of life change daily. Sometimes a child may insist on being fed by his mother, and only his father would sleep.
"If the baby has recorded you as a" favorite ", do not express enthusiasm for this. If you have disgraced – do not be offended, do not be ashamed of him and do not make fun of your spouse, "Tatiana Bednik advises.
"At this age, the child's attention quickly switches to a new object. In just a couple of minutes he will already forget about his whim, "says Yevgeny Dushina.
However, for some babies, this period is delayed, especially if it is seen infrequently with one of the parents.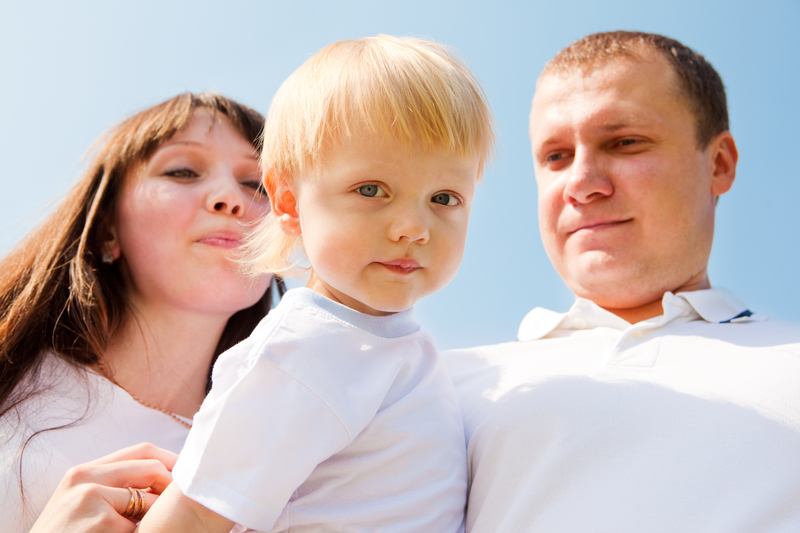 Sometimes parents, without realizing it, play up to the kid, strengthening his addictions. Do not compete for the love of the crumbs.
When the baby is playing with dad, do not interfere with them. Be careful and refrain from comments like: "Do you kiss mom, and who will kiss dad?" Alternate parental responsibilities between you. If the husband puts the baby in the crib, and you only change the diapers, the negative role will be assigned to you.
And do not criticize the spouse, especially in the presence of the baby. If you make any little things differently, the child will not be ill from this.
Do not make an elephant out of a fly
If the kid ignores you, try to hide your chagrin, otherwise he will start manipulating you. Let him know that his behavior doesn't hurt you at all: "I see that you want to handle papa. I am very happy about this! "
Use to bring the game closer
Suggest your child to play his favorite game or give him a new toy. But wait until he comes to you to make a pyramid of cubes or look at a funny teddy animal closer.
Come up with group games that can be played by the whole family: paint old wallpapers with colors, play a theatrical performance with the kid (choose a simple fairy tale that he knows well).
Don't be emotional
If the baby cries every time when dad goes to work, do not make tragedy out of it. Show the baby that you understand his feelings: "I know you want dad to stay, but he needs to go to work.
But I will be with you all day. We will have a great time! "
Be tactful
If you are recorded in the "favorites", from time to time leave the child alone with the dad so that they have the opportunity to get close.
Talk about it
To avoid quarrels with your spouse, discuss the behavior of the baby one on one and decide together how you will react when the whim repeats.
Pause
If the baby does not want to communicate with you, do what he likes: a book, a call to a friend, a bath. Noticing that there was no reaction on your part, the child will quickly replace anger with mercy