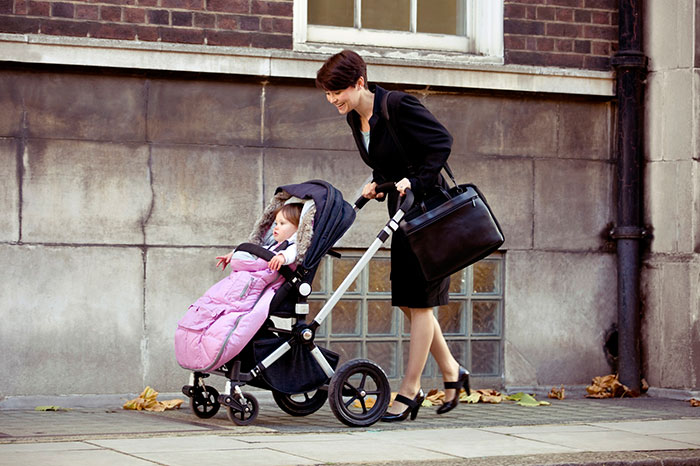 A new place where you can come with a child and at the same time fully work. For many moms, you see, it used to be an unaffordable luxury.
In the space "Mom Works" there is, most importantly, a children's room and a teacher, wireless Internet, office equipment, full-fledged workplaces and free parking at the office.
Coworking is open Monday to Friday from 09.00 to 13.00 at the address: ul. Lower Pervomayskaya, d. 48/9.
An hour of work, depending on the tariff, will cost from 175 to 300 rubles.
Official website: mamaw.ru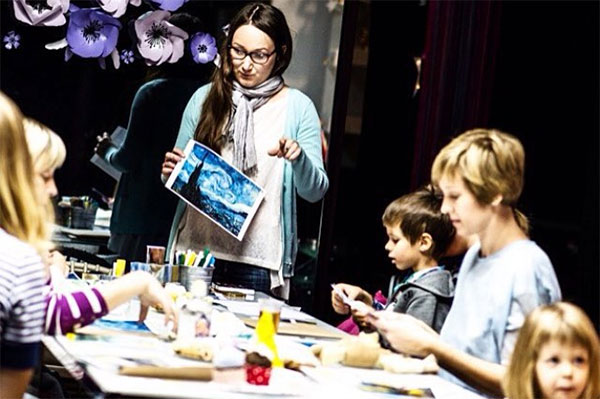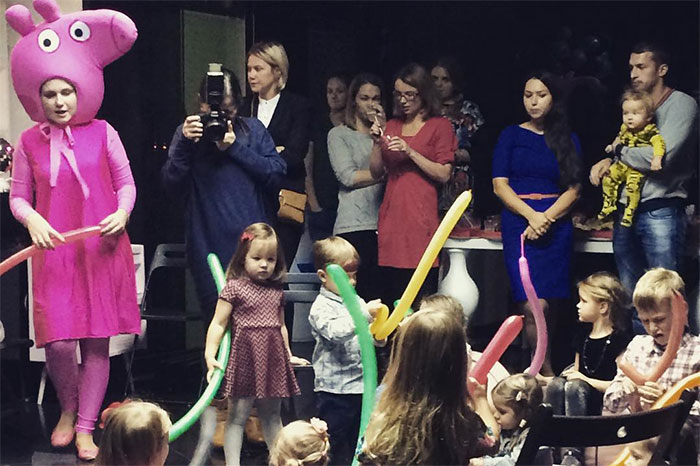 This unusual cozy place combines many functions: coworking, anicafé, a place for offline meetings, space for performances, workshops and beauty days, a showroom for new-fashioned children's brands (from beds to dresses). Key idea: moms gather here who want to have a place to implement their ideas.
There is a children's room, periodically an animator or a nanny works, you can organize a birthday party and a party.
Kidsterra is located at the Lower Syromyatnicheskaya 10/3 address, in ARTPLAY, so there is an opportunity to join the art as well. For example, children are very warm to interactive exhibitions.
The official group on Instagram: instagram.com/kidsterra/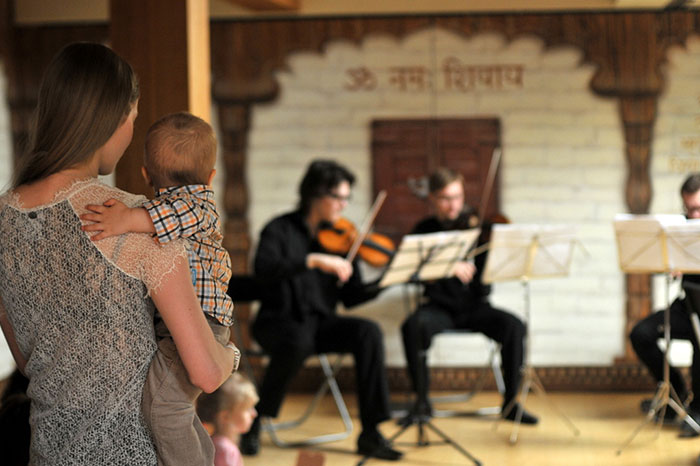 When a child is born, many parents are suddenly aware that at least for the next three years, the way to classical concerts, and especially chamber music, is closed for them. Of course, there are unique children who are ready to sit in the Great Hall of the Conservatory for two hours, never having uttered a sound, but this is the exception rather than the rule.
For those who are not ready to give up music, and who want to introduce their children to this kind of art, there are special projects. One of them – "Together with my mother."
Thanks to its organizers, adults with even the smallest children can come to concerts of music of various genres and trends. The space is organized very democratically: it is allowed to dance, sing along, run, play, stand, sit, lie down and get up.
A huge plus: the child perceives music without comments and prohibitions, can be inspired and express themselves.
See the addresses of the sites and the poster on the project website: vmestesmamoy.ru
Many organizations like this kind of concerts, for example, the WowBaby club near Troitsky is notable for its love of nature and in the warm season holds concerts in the fresh air in an ecologically clean forest village. More concerts are held in the centers of "Concertini" and Babyconcert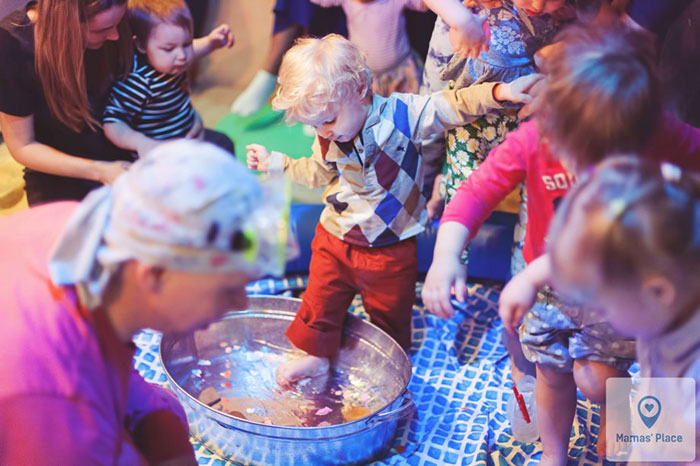 Mama's Place clubs are located in popular places of the capital: the creative space in the building of the Educational Center of the Museum of Contemporary Art Garage and the space dedicated to books and reading in Sokolniki Park. Here the total atmosphere of child friends reigns, you can choose for yourself and your child the activities you like.
The main thing is that moms have their own "development", such as yoga, painting, master classes in creating interior items and toys.
Official site of the project: mamaslab.ru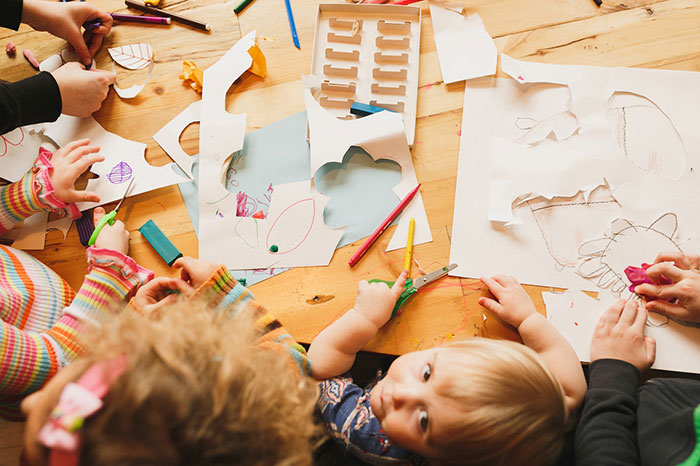 This is a space for mothers with children, located in the very center of Moscow in the Hermitage Garden. Here you can bring children of any age to classes, here you can watch a performance, do yoga with a child, visit a soft school for kids up to two years old, you can visit an architectural or theatrical studio, improve your knowledge of English or go to a meeting with "children's people".
The place is cozy, hospitable and extremely useful for the whole family.
Official site: seasons-project.ru/sadik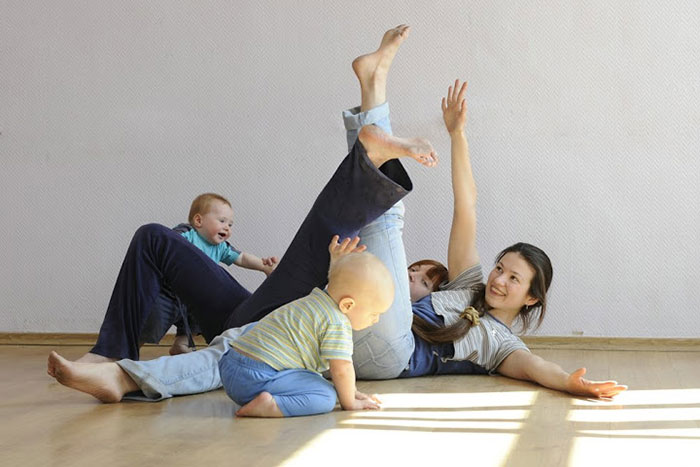 Many mothers want to return to a healthy lifestyle and sports as quickly as possible, but this is not as easy as it seems, especially if the child is left with no one. For such a case, smart people have come up with fitness for children, baby yoga, slingo dancers and other similar exercises. Mom not only engages in physical activity, but also develops the baby.
Such activities help to have fun, get close and lose those extra pounds.
An unusual approach to the issues of a healthy lifestyle, namely dances for adults and children, more precisely, for adults with children, can be found at Baby Contact.
The main task of such activities is to establish contact with the child, learn to understand it and feel. Without babies from 3 months to 3 years, you are unlikely to be allowed to such classes.
But those who get to classes, will be able to try a unique technique that allows you to establish communication with children through movement.