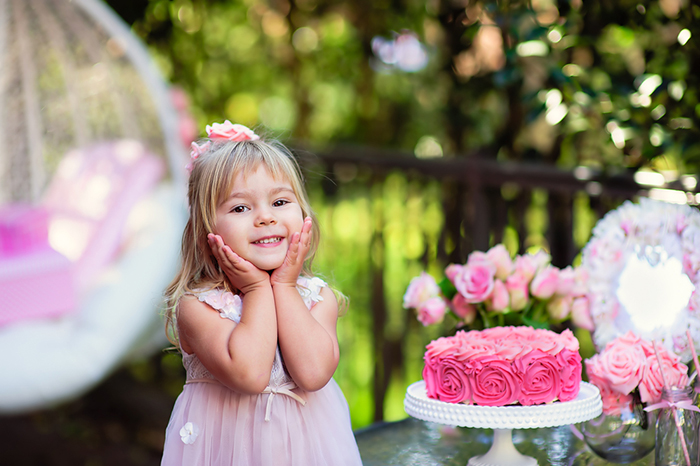 If you want to arrange a holiday for your child, but at the same time do not want to put extra effort, then you should consider the services of special holiday agencies or private artists and decorators.
If the event will take place at home or in a separate room, you should decide on the desires and needs from and to. You can hire an animator who organizes all the children and will conduct various games and quizzes for a certain time.
This option will be good for children under the age of 4 years.
If you need an enchanting show, then it is possible to arrange it in the framework of a regular apartment. The agencies, as a rule, already have a whole list of programs that differ in the composition of characters and themes, price and level of complexity.
Those. The theme may be the same, but the cost is different. It all depends on what services are included there. Available options may include only artists in costumes that will host the games.
At the same time they will bring all the necessary attributes with them. In more expensive versions, special machines can already appear, creating special effects, a DJ with his technique and much more. Such services, for example, are provided by the Fun Formula Bright Events Laboratory (www.fun-formula.com)
There are unusual quest programs that are designed for children from 6-7 years. For example, children "fall" into the world of Harry Potter, where they will find a philosopher's stone. Participants will have to overcome many obstacles in their path to achieve the goal.
In good weather, such an event can be arranged even on the streets of the city: it will turn out more spectacular and mysterious than in conditions of limited space. Specialized companies, such as, for example, Quest-game (www.questigra.ru), are engaged in such games. The cost of their services starts from 5000 rubles.
As for larger and more expensive events, you can contact them at Questoria (www.moscow.questoria.ru). The price of their services starts from 11,000 rubles.
Almost all modern agencies for organizing children's parties have a number of additional services that are ordered as part of the main program, depending on the budget of the event. This includes artists of a narrow genre (magicians, gymnasts, clowns), soap bubbles show, trained animals, life-size puppets, shows with robots, photo and video filming, balloons, cake, food, music, decorator (including florist ), play, face painting, machine for making cotton candy and so on.
You can order such a team home, on a separate venue for events, or in a cafe, in a kindergarten or to a country house.
Note! Holiday agencies, as a rule, do not have their own premises for holding events. Search and rental sites for the celebration will be your concern.
There are bases of private artists and masters who are ready to come to your event for a certain amount. So you can find almost anyone: a decorator, a magician, a fakir, an animator, a gymnast, a "needlewoman" who will conduct a master class for children (on modeling, origami, culinary, etc.).
Such artists can be picked up on Prazdnik.rf or similar sites, where you can choose suitable animation options for any city in Russia.
If you decide to spend a holiday in a cafe, you should pay attention to the places where services for organizing a children's holiday are already offered. It is easy to combine children's and adult feasts, demarcated in different zones. Parents will not have to worry about children, as animators will be with them all this time.
There are also similar to them children's clubs, which, in turn, are more focused on entertainment, but also have a place for a feast.
In such specialized institutions, some services may be provided for a fee. Separately, you will have to pay for animators, a banquet hall, a banquet menu, a cake, decor, master classes, photo and video services, a chocolate fountain, a face painting, soap bubbles, a disco, and trained animals.
Note! It is worth ordering a holiday at least 3 weeks before the event.
Later you run the risk of being late, as there are a lot of people who want it.
These include:
Cafe Anderson". There you can order a banquet room, a festive table with food, a cake and an entertainment program for children.
www.cafe-anderson.ru, 8 (495) 221-93-63, 8 (495) 739-49-79.
"Chocolate for children and their parents." It has one children's holiday program, which includes animation with a wizard, a disco and a chocolate master class (paid separately – 370 rubles for a child). Cakes are also made to order and for a fee.
The main program lasts 1.5 hours + master class time. The cost of such an event is 12,000 rubles.
In the cafe, there are separate workshops (on schedule), where you can also sign up and come on the birthday of the baby with the guests.
www.shokokids.ru, t. 8 (916) 660-15-33.
Ribambel. It has game rooms, creative workshops and educational programs for children, as well as a restaurant where there are rooms for children's parties.
This kids club is created for the whole family, so some events will be interesting to participate even for adults.
www.ribambelle.ru, 8 (495) 230-00-74
Kids Club Cafe "Toys". Pretty budget option for a children's holiday.
Here already offer holiday packages for children of different ages. The price varies from 3,000 to 10,500 rubles.
For each program, you can also purchase an additional gaming package, which is paid for each child individually (800 rubles – weekdays, 1,200 rubles – weekends).
www.igrushki-club.ru, 8 (915) 227-95-81
Family Cafe "Fairy Tale". Offers a wide range of services for organizing children's parties. Prices range from 3500 rubles. per hour clown-animator.
You can also order a performance, trained animals, circus acts, life-size puppets, bubble show and much more.
www.skazka-kafe.ru, 8 (495) 789-00-28.
Culinary Bureau "Kitchen on your way". Here you can arrange a children's holiday, where children can learn how to cook pizza, healthy candy, sandwiches, and learn about the intricacies of etiquette at the table.
In the cafe there are separate rooms, as well as children's playgrounds.
www.1kitchen.ru, 8 (495) 795-42-58.
Family center "CityKids". The center team can organize a children's holiday in its territory.
They do not have certain programs, but they will arrange the holiday according to your wishes and ideas.
citykids.msk.ru, 8 (495) 638-09-88
"Creative workshops". Arrange children's parties at the Flacon Design Factory and at the Winzavod Center of Contemporary Art.
A package with a specific set of activities and games is not offered here. They offer only directions and topics in which events could take place (theatrical, artistic, animated, jousting, sand animation, etc.). The organizers develop a program on any topic together with the customer.
Therefore, the final cost of the event will depend on what goes into it. Food and drinks parents should bring with them, if you plan to tea.
You can also order additional decoration. The cost of the holiday will start from 15,000 rubles.
dr.tvorchmaster.ru
"Alice's house" is an unusual space for a holiday, stylized as a house from the fairy tale "Alice in Wonderland". The cost of the holiday program starts from 30,000 rubles.
By the time it will last up to 2 hours. If you want to extend the holiday, then additional services and entertainment are also offered.
The program can be supplemented with: pre party for a birthday girl (styling for a daughter and mother, easy manicure), creating a real animated film, a paper design studio by Norigami, building a cardboard lock, a magician's performance, a science show, a bubble show and other exciting entertainment.
www.alisindomik.ru, 8 (495) 951-96-59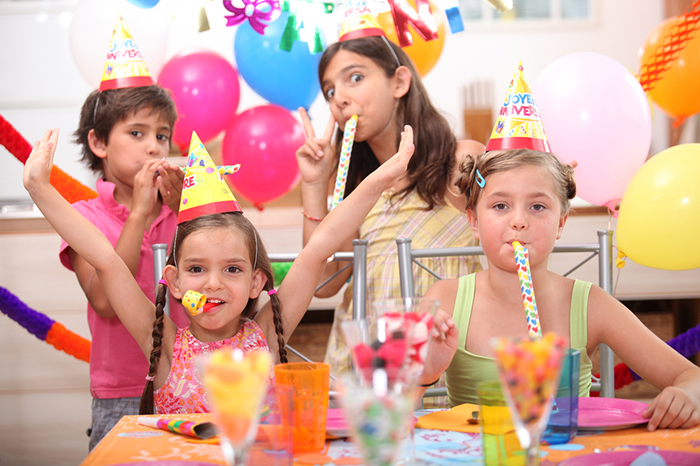 To make the children's holiday not only pleasant, but also useful, you can go to the museum. Modern museums will be happy to provide this opportunity to your baby and his guests. True, for any pleasure you must pay.
In this case, prices for holiday programs start at 10,000 rubles. This cost usually includes excursion, master class and tea.
The Moscow Lights Museum will offer young guests a program that consists of traveling through different eras, where children can attend a real ball, make candles with their own hands and even try to make fire. After that tea party will follow. This program lasts two hours and is recommended for children from 3 to 12 years.
The number of guests can be up to 12 people. The cost of the event starts from 9,000 rubles.
There are different options for programs.
www.ognimos.ru
8 (495) 624-73-74, Armenian per., D.3 / 5 p.1.
The Ice Age Museum-Theater can offer the birthday man and his friends to go to those times when the earth was inhabited by giant mammoths and ancient people. The duration of this trip can be determined by yourself, as agreed.
Calculated for 10 children from 7-12 years.
www.iceage.ru
8 (495) 974-00-59, All-Russian Exhibition Center (Pavilion No. 71).
The Museum of Animation will tell guests about the history of creating their favorite cartoons and will offer to create their own animated film. All events last 2.5 hours. Calculated for 15 children from 5 to 14 years.
For such a program will have to pay from 13 000 rubles.
animamuseum.ru
8 (495) 940-69-60, All-Russian Exhibition Center (Pavilion 84A).
Olga Okudzhava's Doll's House Museum proposes to engage in creative work and be enriched both spiritually and physically. Here, children will be given a tour, and I will tell you about the history of their origin and further transformations. Then they will teach you how to make antique dolls amulets and drink tea.
You can also add to the program performance or a lesson in needlework. The duration of the event can be 1.5-2.5 hours.
Calculated for 10-15 children 5-6 years.
kukolniydom.googlepages.com
8 (495) 698-11-05, Barbarian 14
The Museum of the "English Compound" invites every visitor to become an English lady and gentleman. There you can dive into the era of the XV – XVII centuries.
Children will be able to go on a mystical journey through the old chambers, where they will solve old English riddles, play games and learn about English traditions. They will also meet with this ghost.
This holiday is designed for 3 hours (along with tea drinking) for 12 children of 7-10 years old and 3 accompanying adults. The cost of "travel" 15 000 rubles.
8 (495) 698-39-52, ul. Barbarian 4A
The Cosmonautics Museum offers two whole programs for birthday people. The first one – "Happy Birthday, young cosmonaut!" (1.15 hours), is a fascinating excursion aboard the space shuttle. The second – "Cosmic Birthday" (2.5 hours), includes a trip to near-earth orbit, where the competition and quizzes will be held.
Recommended for children under 4 years old and up to 15 people. The first program will cost 5250 rubles, the second – 13,500 rubles.
8 (495) 683-79-68, Prospect Mira, d. 111
The Living History Museum is an unusual museum in which you can touch history and touch all the exhibits with your hands. The holiday program consists of a trip to the history of various eras and countries. It is also possible to include in the event a master class on writing with goose feathers, a chocolate fountain, lessons of stuffing on fabric, and also on the product of papier-mâché toys.
Calculated at 2.5 hours for 15 children from 8 to 14 years. The cost starts from 9000 rubles.
8 (919) 784-20-03, Zemlyanoy Val, d. 27, p. 3
Zoological Museum of Moscow State University Mv Lomonosova offers on the holiday to participate in an interactive lesson (on the chosen topic) and tea-drinking.
There are options for both boy and girl. The duration of the event is 1.5 hours.
Calculated for 15 children 6-11 years. The cost starts from 9000 rubles.
8 (495) 629-44-35, ul. Bolshaya Nikitskaya, 6
The Museum of entertaining sciences "Experimentanium" offers the child, on its holiday, to participate in one of 8 interactive games. Children will be able to get into the Academy of Magic, in Wonderland and many other unusual places. Each program lasts 1 hour.
Designed for 20 children at least 4 years old. Also in the general content of the event, you can include a show with soap bubbles, a tesla show (a presentation with a plasma lamp-ball), a reagent show, and a show called "Crystalania".
And as a bonus on local radio, a small birthday boy will be able to hear the congratulations "Happy Birthday!". For such a holiday will have to pay at least 12,000 rubles.
www.experimentanium.ru
8 (495) 789-36-58, Butyrskaya Str. 46/2
The State Darwin Museum offers several entertainment programs for the holiday. On them, children will be able to get acquainted with ancient animals, birds, spiders and insects, as well as conduct their first research using a microscope. The duration of the program together with tea drinking is approximately 2, 5 hours, and it is designed for 16 children from 6 to 13 years old.
In addition, the guys can also visit the planetarium, 5D-attraction "Back to the Future", 3D-cinema, as well as a master class in sand painting. Cost – from 10,300 rubles.
8 (499) 783-22-53, ul. Vavilova, d. 57
The State Historical Museum proposes to hold an informative birthday with a theatrical performance named for the Historical Museum. There, children will be able to feel the mood of the Russian Middle Ages and understand the boyar way of life, to communicate with this princess. The program is designed for 20-25 people, including adults.
Suitable for children from 7 years. The cost of the presentation will be at least 18,000 rubles.
8 (495) 692-40-19, Red Square, 1
They provide various entertainment services, including the organization of children's parties. They usually have: game rooms, animation, workshops, cafes, bowling, karaoke, slot machines, attractions.
This holiday option will be available for any budget, as you can use one service or purchase a whole holiday package (animation, food, attractions).
Entertainment club "Island". In this club, you can not order a holiday in advance.
But, if you want a cake, an animator or a photographic photograph, then they are booked, and only on a prepaid basis. And you can just come with the children to the club and pay for each attraction separately. Ostrov offers: a labyrinth, slot machines, carousels, a race track, bowling, clowns and jugglers, akvagrim, a children's cafe.
You can also order a thematic show program, the cost of which will vary between 5,000 and 10,000 rubles.
www.clubostrov.ru
Amusement park Happylon. At your request, any entertainment program will form here. You will be able to provide your child on a holiday with unlimited rides on attractions, funny fairytale characters and cartoon characters, entertainment shows and favorite treats.
There are ready-made programs of different directions: show and theater of soap bubbles, "crazy science" + master class (making cotton candy or ice cream), light show, paper show, feather illusion, etc. The approximate cost starts from 10,000 rubles. in 30 minutes.
There are separate performances with various animals (from 15,000 rubles for 10 minutes). Interactive programs will cost from 4000 rubles. in 30 minutes
Also provided services for the design and preparation of treats: a cake (2 tr. For 1 kg), a chocolate fountain (4 tr.), A fruit fountain (3 tr.), A festive salute from confetti during the removal of the cake (500r.), Thematic decoration of the hall – from 15,000 rubles.
www.happylon.com
Sports and entertainment center Cosmozar. It can play the game Q-ZAR (a team game with blaster machines), which embodies computer games into reality in the form of laser shootouts and gaming missions. This type of festive event is available for children from 6 years.
The holiday program varies, and it can include: direct play in Q-ZAR, animators, a feast (food to order or with you), slot machines, smoke effects, decoration with balls, photographer services. Holiday can last from 1 hour.
www.cosmozar.ru, 8 (495) 212-15-61
Entertainment Center "Roll Hall". It gives an opportunity to arrange a holiday for both adults and children.
There you can spend a wonderful birthday for a child of any age. On its territory there is a children's club "Fidget", where you can find entertainment for the youngest visitors.
There is also a bowling alley, rollerdrome, a Q-ZAR game. There you can also rent a banquet room with a special menu.
For the holiday, you can order a separate decor, akvagrim, growth doll, animator, master classes, various shows, photo and video.
8 (495) 255-01-11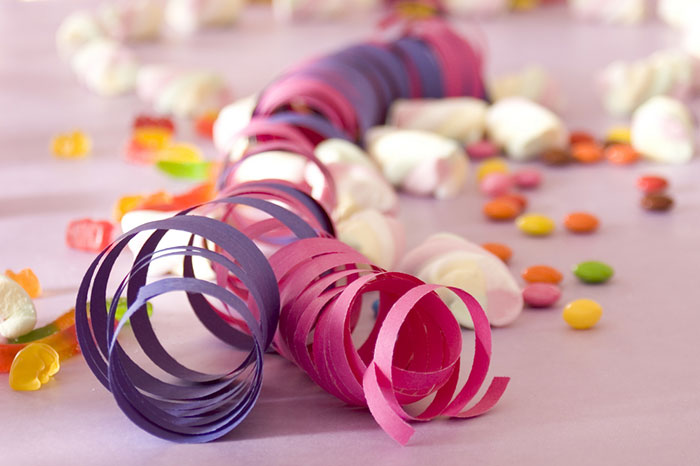 If a child loves theater, dolls and performances, then you should organize a celebration of his birthday in a children's theater. There, all the kids will be able to participate in the creation of the play, becoming artists.
They will also have fun games and tea with buns. However, parents will have to bring buns and tea with them or pay at the local cafeteria.
However, this also applies to all other services, including decorations. In theaters, there are rarely all-inclusive programs.
All wishes are discussed separately.
Moscow Children's Puppet Theater. I am ready to arrange a children's holiday on my playground, where there will be life-size puppets, funny games and a performance.
The creative team can also come to your home.
www.marionetki.ru, 8 (495) 544-86-31.
Moscow Theater "Buff". It offers to hold any festive children's activities on its territory. All the proposed programs are directly related to the production or display of performances and games.
Additional requests are negotiated.
www.teatr-buff.ru, 8 (499) 250-15-10
Fanny Bell Lodge. Here you can choose one of the proposed forms of celebration: a theatrical or circus performance.
The first lasts about 2 hours, the second – from 3 hours. Children are expected to play games, workshops, tricks and much more.
All theatrical activities are designed for children from 4 years, and the circus show – from 6 years.
www.funnybell.ru, 8 (495) 658-68-51
You can create an unusual atmosphere of a children's holiday, if you organize it in the library. In the children's halls of many libraries, there is a cozy atmosphere in which it is pleasant to read a book or to spend a holiday in a pleasant company of friends, with games and tea.
Library them. I.S.Turgenev In the cafe of the library you can arrange a banquet. Also, gatherings can be organized in some halls.
However, only food is provided here. Animators and other children's joys will have to be ordered separately.
www.exlibriscafe.ru, 8 (495) 625-82-47
Russian State Children's Library Fabulous programs are offered for children from 3 to 10 years old, and literary and historical adventures are offered for older children. The program lasts 2 hours, at this time includes a fairy tale (or adventure) and tea (all for tea, however, you need to bring with you).
www.rgdb.ru, 8 (499) 230-01-94
Library of the History of Russian Philosophy and Culture "House AF Losev "The building, which houses the library-museum, is a historical and cultural monument of the nineteenth century. Here you can hold any event.
Payment is hourly. For each case the price will be different.
www.losev-library.ru, 8 (499) 252-82-72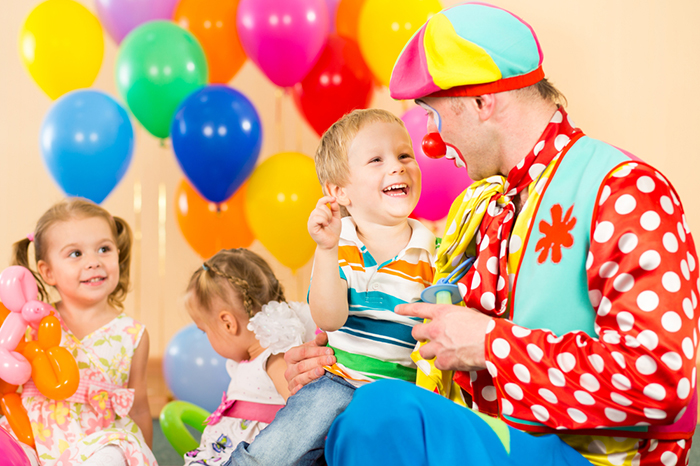 If you want to organize an active holiday for your child, then choose the appropriate places. Moreover, many sports fitness clubs and centers have programs for children's celebrations, during which children will have to exercise physical activity and "turn on their wits."