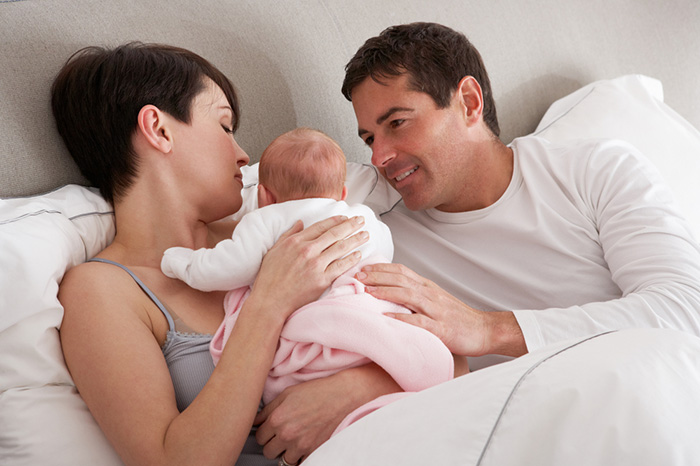 Masha is having a hard time with a 3 month old baby. Misha is tough with Masha, the mother of a 3-month-old baby: constant mood swings, secret resentment, discontent with her husband and herself, fear of harming the child.
Misha must work to support his family, and when he, tired, returns home, Masha meets him with requests for help from the threshold.
Masha believes that Misha does not understand how hard she is. Misha also believes that Masha does not understand him. All her attention is devoted to the child, Misha gets only scattered smiles and perpetual discontent.
Instead of emotional support, which is so important to him, the wife requires care. The cost of maintaining the family is increasing, so you have to give up the pleasures to which the couple are already accustomed. "In psychotherapy, there is the concept of the life cycles of the development of the family system, that is, the stages through which the family passes," says Tatyana Markova, a child and family psychologist, a specialist in the field of family living, a curator of foster families. – The birth of the first child is one of these stages in which the restructuring of the relationship system should take place, and if before the family had difficulties in communicating, expressing feelings, accepting, then it is highly likely that they will worsen. Caring for a child of the first year of life implies his close relationship with his mother, which can affect the relationship between spouses – the husband moves to the periphery.
This may entail frequent "delays" at work or meeting with friends, jealousy caused by the feeling that the wife is more attached to the child than to him, and in the end – a feeling of helplessness of the woman herself, because she does not feel support from partner. So the vicious circle closes. "
Quite often quarrels occur because young people have not had time to feel in the role of parents. To avoid trouble, ideally spouses should discuss the rules of conduct in the family before the birth of the child. This applies to the distribution of responsibilities, the organization of family leisure, the child's upbringing system.
Discussions should be conducted until an option is found that suits both parties equally.
How to talk to my husband
I ask you to help me at home 2 times a week when the baby is born. Do you agree?
How do you feel about the fact that up to six months the baby will sleep with us, and then we will buy him a separate bed?
I want to teach a kid from birth on the system of Glenn Doman. Let me tell you about her, so that you decide whether you are ready to take part.
When a son is born, you will take over all the housework – I will not care.
I am against screaming at the child, and I demand the same from you.
I have already decided everything: you will give up mountain climbing – this money will be enough for a housekeeper.
Especially acute friction between husband and wife manifests itself in families, where there is too little time between meeting young people and having a child. Most often, the father is not prepared for such a dramatic change in his life and begins to look for ways to "escape" from a difficult situation or explains to his wife that he does not want to perform "all these new duties."
He considers himself a victim and perceives the birth of a child as a forced inevitability. As a result, the second parent often takes responsibility not only for raising the child, but also for the emotional balance of the spouse.
How to talk to my husband
I understand that it is hard for you, but I feel lonely when I am alone for a long time. I ask you to come home every day right after work, okay?
I am ready to support you, but it is important for me that in a difficult moment I too can lean on you. When I lose patience and start complaining, it is important for me that you are ready to listen to me.
Yesterday you came back again after midnight, my daughter and I are not interested in you at all.
I do not want to babysit with you, I already have a small child.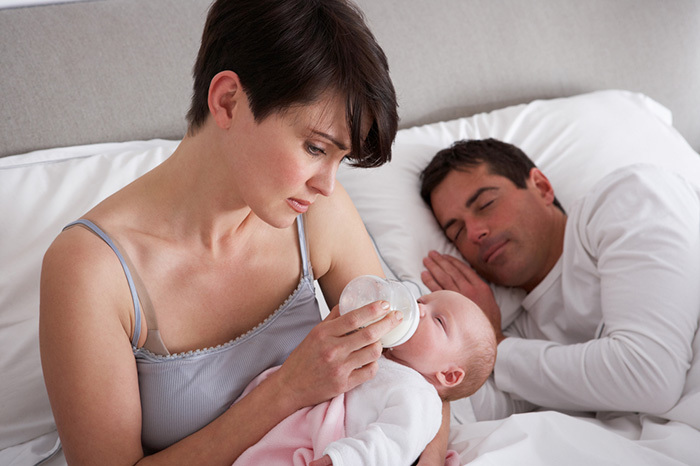 With the advent of the baby priorities change. All for the sake of the child.
The situation is complicated by isolation from the outside world, lack of impressions and communication. Due to the inability to devote time to themselves, to satisfy their needs and desires, tension increases. "Moms are tuned in to the children's channel around the clock, so it is important for at least a moment to allow themselves to let the situation take its course. It is important that both parents have time for themselves, so it makes sense to establish a shift method, "advises the family and marital psychotherapist, mediator, and educational psychologist of the highest professional category Inga Admiral. – Twice a week, dad lets mom go on business (sports, socializing), twice a week mom lets go dad.
The rest of the evening they spend with the child, and once in 1-2 weeks, someone third (grandmother, nanny, aunt) lets them both – to be together.
How to talk to my husband
It is very important for me sometimes to get away from household chores, I ask you to let me go on Thursday from 7 to 10.
I miss the evenings spent together with you, let's ask your mother to let us go to the movies on Saturday!
I can not go with you to the theater :, your mother can not be trusted with the crumbs.
Vika's husband took over all the household chores, and you only do what you play on the computer!
Often women, in the depths of their hearts believing that the child is only their "duty", unconsciously repel the care of the husband, and as a result he gets used to being left behind. And sometimes he does not burn with the desire to participate in the care of a child, seeks a reason to stay at work, organizes leisure without the participation of his wife and child.
The resentment of a woman who is financially dependent on her husband and who is unable to leave the baby increases from this. Unlike mom, dads don't develop affection for a child so quickly.
If a man has lost interest, it does not mean that he has fallen out of love with you or does not appreciate your merits – it means that he needs time, support and the opportunity to get used to the new role at his own pace.
Often husbands blame their wives for staying at home and "loafing around" while they are earning their daily bread by the sweat of their brow. Make it clear that everyone has their own duties, their own load, their own fatigue.
Cooking soup and changing diapers is as tedious as preparing a financial report.
How to talk to my husband
I need your advice: let's choose together a kindergarten for the child!
How great you get to calm him down, I do not know how!
You're at work all day reading the news, and I'm spinning like a squirrel in a wheel.
I myself will change the diaper, the last time you did not work out too cleverly.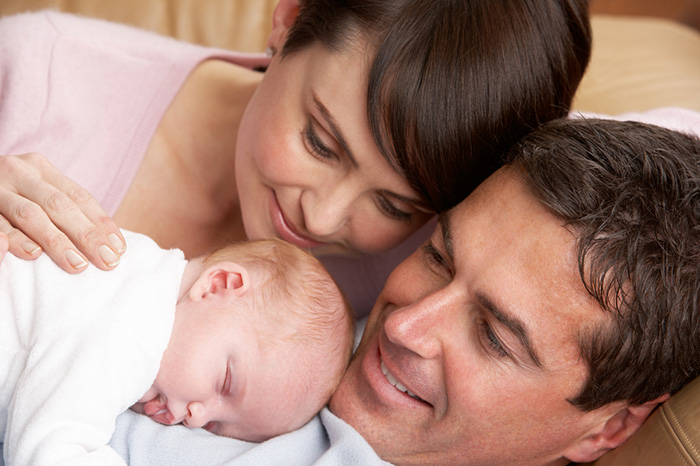 In the first year of the child – in the period of maximum resource expenditure – it is important for the mother to ask for help from her husband. "Charge the new dad with what he can do right. It is important for a man to feel his need after the birth of a child, – the psychologist Tatyana Markova comments. – Ideally, try to arrange a family life so that dad takes on 1-2 actions that he can perform himself (for example, change diapers).
It is important to speak with your husband directly, ask clearly and clearly, not hoping that he will understand your subtle hints. At the same time avoid stories about how tired you are.
Otherwise, he may feel guilty and begin to defend himself. Praise your spouse more often.
Instead of preventing him from conquering his free time, organize his life in such a way that he chooses his personal life.
How to talk to my husband
How do you help me, I have never met such fathers!
What a pity that I was so tired and did not have time to cook your favorite stew.
Could pick up the stroller, because it is difficult to call on the curb!
Since you did not help me yesterday with a child, I will not cook dinner for you until the end of the week.
It often happens that a woman caring for a baby refuses sexual relations. The reasons are many: postpartum pain, chronic fatigue. As a rule, this generates a feeling of jealousy and a feeling of being useless in a man.
Contact body more often – sometimes the body can say more than words. You may not be in good shape for full-fledged sex: remember that this state is not forever.
While this is so, do not push the husband away, do not let him feel abandoned. With a simple hug, you can balance a complex emotional state.
Approach each other more often, cuddle, hug, stroke and touch – this is how you let your partner know that you exist for each other, and emphasize the importance of this compatibility.