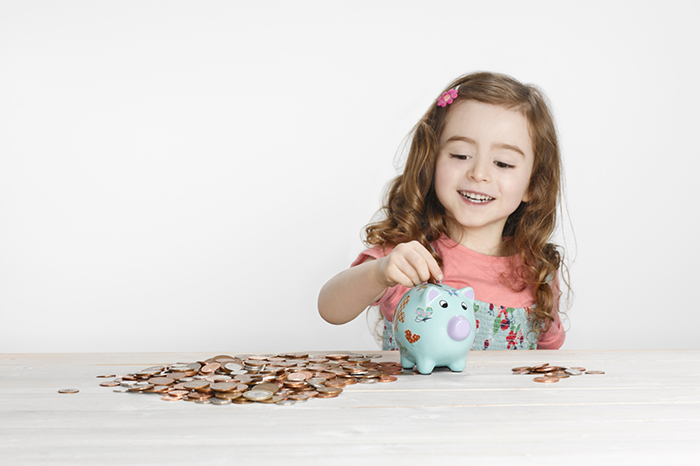 We ourselves can not always boast a thoughtful attitude to financial issues, let alone children. At the age of from about 3 to 7, children only partially understand what money is and why they are needed.
Everything is simple for them: they either bought what they wanted or did not buy.
To protect yourself from the claims of a small shopaholic, whose requests are growing by leaps and bounds, start explaining to your child as soon as possible that money does not come from nowhere.
Tell us what salary is and why you need to pay for groceries and toys in the store.
Explain what "cheap" and "expensive" mean, and what consequences this or that purchase may have for your family.
The child can be interested in money if, from childhood, you can ask him to help pay in the supermarket or dial a PIN code when withdrawing money from an ATM.
Build together pyramids from coins of different denominations, and during the game explain to the child what kind of money it is and why they are needed.
Buy a piggy bank and start giving the child a certain amount of pocket money.
In almost all European countries, giving out pocket money to children is standard practice. In some, it is even regulated by law (for example, in Germany, the Ministry of Juvenile Affairs gives parents annual recommendations on how much money a child should receive at their age).
In Russia, this process is still spontaneous in nature: some parents give children money occasionally, others for special success, and still others do not give it at all until they are asked for it.
"Why?" Is the first question that parents have about children's pocket money. We answer!
First, own money for the child is independence and self-confidence.
When he has pocket money, he feels like an adult. Simply put, the child stops begging his parents for money "for chocolate", "for chewing gum", "for magazine", and he begins to dispose of them and think about what to buy and when.
Secondly, the issuance of pocket money forms the real skill of proper handling of them.
When the amount is limited, it forces the child to compare different ways of spending it and choose the most preferable one. So sharpens the ability to prioritize.
And also pocket money teach a child to count, plan and save.
So, you have come to the idea that the money "in the pocket" of your child should still be. How much?
It depends on several objective factors.
1) Age. It is believed that at 6–7 years old children are already beginning to understand the value of money, therefore, psychologists advise to give out pocket money when the child went to school or a little ahead of time. Of course, you can start earlier.
Just keep in mind that the demands and needs of children grow with them, so the amount will need to be promptly indexed.
2) Family budget. Even if it is clearly planned out and there is little "free" money, try to allocate a symbolic amount to the child – it will be better than nothing.
3) The average amount allocated for spending money in the child's environment. Children, especially schoolchildren, do not like to be very different from each other, but at the same time they love to brag and advertise themselves.
A large amount of money issued by parents may be a cause for envy, and too little for ridicule.
4) What he will spend pocket money on. Think and decide whether to include pocket expenses, such as paying for mobile communications, buying additional school meals, pens and notebooks, gifts to friends and relatives, or you will compensate the child for these expenses from above.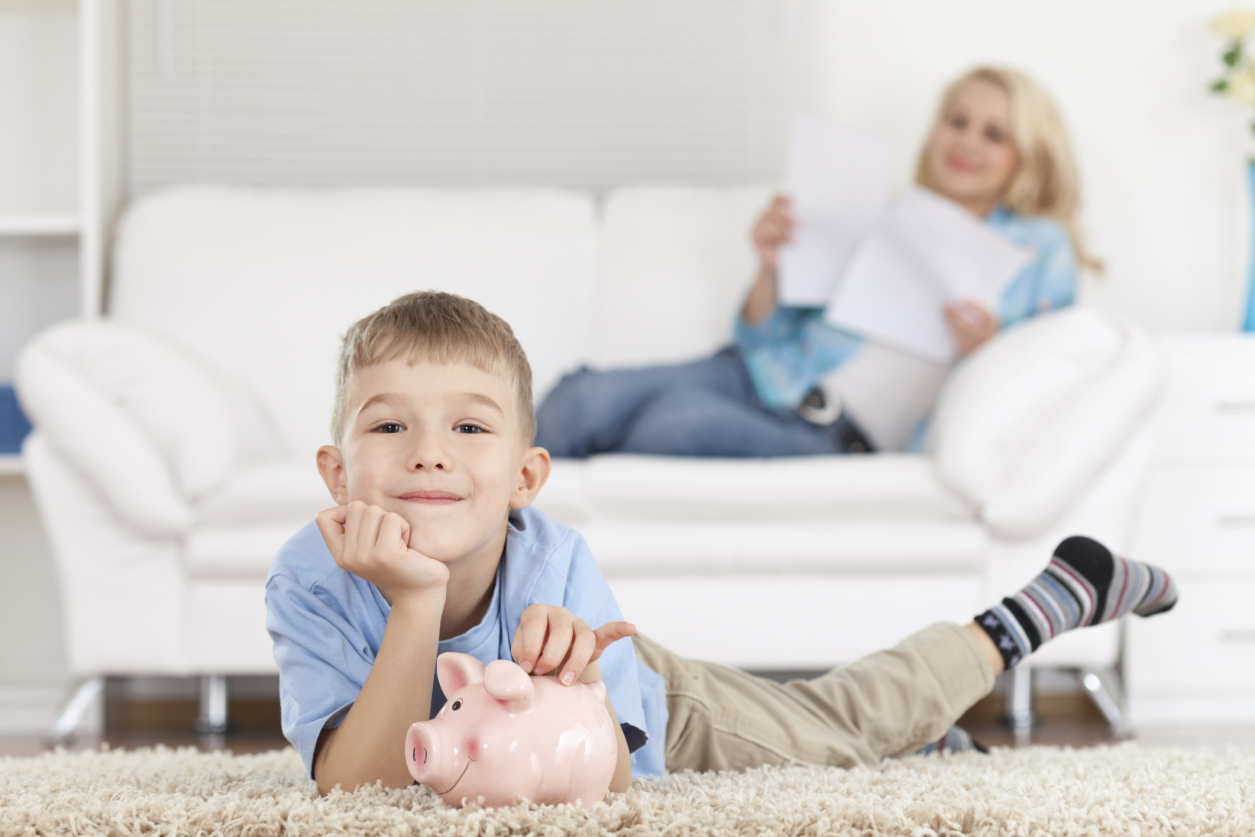 How to issue pocket money? Adhere to the rule: the smaller the child's age, the more often he should receive a "salary". Up to 6–7 years, it is better to issue it once a week, but not once a month, because children perceive time differently.
If for us the working week flies fast, then for six years it seems like an eternity. If you make him happy with the full amount of monthly maintenance, most likely, nothing will remain of her in the first few days, after which the child will reappear in front of you with an outstretched hand.
Turning to the issuance of pocket money once a month, explain to the child that he will receive nothing more ahead of time, and suggest that you plan your expenses in a notebook specially reserved for this purpose.
Explain what pocket money is, why and when you will give it to him. Decide on the exact amount, estimating the possible daily / weekly children's expenses.
Do not delay the payment of pocket money and do not give it away on a case-by-case basis: the child's receipt of money should not depend on your memory, mood, marks he received or bad behavior.
Remember that money is not only a pleasant opportunity, but also a responsibility. Bills or coins, sloppy rascal pockets, can take away or steal, and you can even lose them at home!
Encourage your child not to spend money just like that, but to save for a more serious purchase.
Do not concessions. Were broken and shouted at the baby, and then regretted about it? Your fault should not bathe the cash equivalent!
Recommend, not control. Gently direct or advise, tactfully express your opinion, but refrain from being categorical, trying to convince him not to spend money on nonsense. The final decision must remain with him! Most likely, at the beginning of the funds will be spent inefficiently. Get over it. After the euphoria of easy money subsides and the first few "wages" are wasted, the child is more likely to listen to your advice.
Having a pocket amount, even a small one, is very important for children. Realizing this, parents do not refrain from making money as a means of punishment for any wrongdoing, bad behavior or moods. Alas, the strategy of cutting back or killing pocket money is dangerous because it deprives the child of a sense of confidence and security.
In addition, it greatly undermines the child's confidence in parents. Remember: money should not be a means of neither encouragement nor punishment!
But if you know yourself and do not exclude the possibility of "fines", warn the child about this in advance, having clearly said, in which cases he may lose part of his pocket money. It is better to do without complete deprivation of pocket money: you can greatly offend a child, and in the worst case, provoke him to take the amount he needs on the sly from your wallet.
Pocket money is not at all a payment for what a child does in everyday life! Issuing money (even if it's a purely symbolic amount of five or ten rubles) "for domestic help" or "for attending kindergarten" discourages a child from responsibility for his direct duties.
He should clean the bed, wash the dishes, help in the kitchen, not because you pay him for it, but because you are a member of the family. But you can develop your own system of financial rewards – for example, for academic success, as many parents in Western countries do.