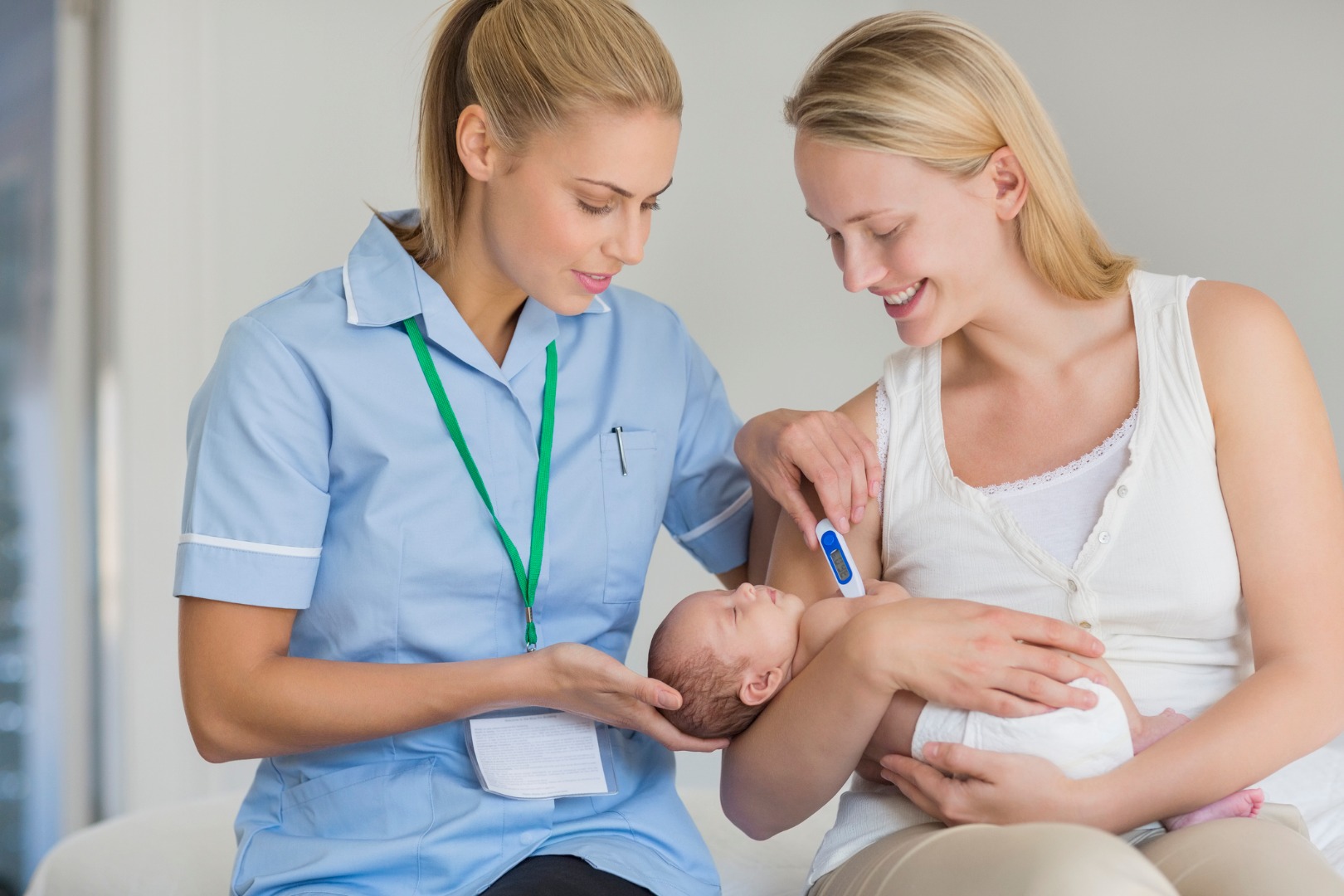 What should be the normal temperature of a child 10 days old? My son's temperature ranges from 36.7 to 37.1–37.2 ° C during the day.
This is normal?
A baby spends 9 months in her mother's stomach, where the temperature is higher than outside. Accordingly, for a future baby this indicator exceeds the usual for us 36.6 ° С. After birth, the body begins to adapt to new conditions, so up to a year, the temperature of infants can fluctuate within rather large limits.
The normal temperature of a newborn (the first month of life) is 36.6–37.2 ° C. Subfebrile temperature (above 37 ° C) is associated with very high growth rates of newborns. If the thermometer is less than 36.6 ° C, your baby probably needs extra warmth.
Pay attention to the temperature in the room and how the child is dressed. Maybe you need to wear a hat, socks, cover with a blanket. If, on the contrary, the newborn has overheated, shouted for a long time, or dehydration has occurred, the thermometer may rise above 38 ° C.
Fever is also an important symptom of infectious and inflammatory diseases. In this case, it is necessary to contact a pediatrician.
How often should you breastfeed a child of three weeks old? How many night feedings do you need? My mother says that at night it is better to feed once, and then give water to drink if he wakes up.
Otherwise, after waking up, it will require a breast.
Breastfeeding children in the first month of life should be on demand. The mode is set by the child itself.
Each baby is different: someone eats 7 times a day, someone – 12. When breastfeeding, it is permissible to feed every two hours. Some children take a six-hour break once a day, most often during a night's sleep.
No need to wake the child. Wait until he has a feeling of hunger. Then he will suck the breast with great pleasure.
Vodichku can be offered between feedings, although breast milk for a newborn – and food, and drink.
Orange spots appeared on the diaper. The child is seven days old.
The doctor said that nothing needs to be done, but I still worry.
Margarita, Saratov
The first seven days of life is a period of adaptation (adaptation) to an autonomous extrauterine existence. For this period, transitional (transient, that is temporary) states are characteristic.
These include uricine infarction of the kidneys. It sounds scary, but nothing threatening the health of the baby is not here.
Because your doctor is right: no treatment is required. The orange spots on the diaper that we see are uric acid salts that have precipitated. This phenomenon is associated with a feature of metabolism in children of the first seven days of life.
Usually it does not affect the well-being of the baby. By the tenth day, when the kidneys become accustomed to the new conditions of life, everything is getting back to normal.