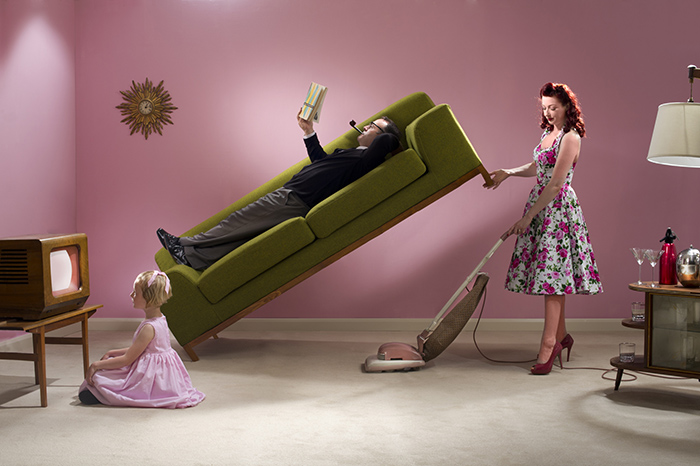 She constantly cooks something, scrapes, washes and cleans. It moves around the house with a vacuum cleaner, mop or rag.
She creates comfort for her husband and children, feeds them with dinners and five-course dinners and delivers children to dance, music and chess. Its almost impossible to catch in front of the TV or with a book.
Housewives are among this type, but often the mother-robot also works. It seems that in her day at least forty-eight hours.
This mother has always fed and neatly dressed children. Before the onset of transitional age, they regularly carry out homework and actively attend all kinds of circles. Quarreling with mom-robot is almost impossible.
My husband simply has nothing to complain about: the refrigerator is full, the shirts are ironed, and the shoes are polished.
Households take the titanic efforts of the mother-robot to maintain order in the house for granted. If suddenly she does not have time to do something, the children and the father of the family show displeasure. Mother-robot does not communicate with friends for a long time – there is no time.
She does not do anything for her own pleasure – what can be the pleasure of a married woman?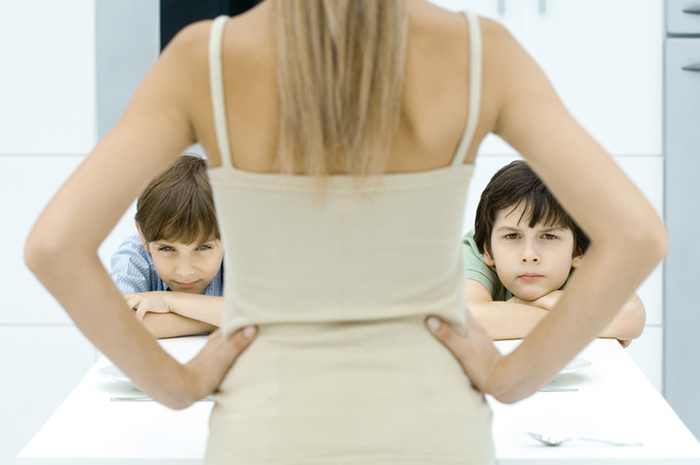 She all "go on the line", following numerous prohibitions and restrictions. Each family member over two years old can quote any of the two hundred and fifty eight rules at any time of the day or night.
In the house of the mother-Cerberus, no socks are lying on the floor, there is no question of who should go for bread, and not only the sink and stove, but also the windows are washed regularly. No reminders every month.
No one thinks to argue about household duties – everything is written down, noted and settled by internal local acts, such as the "schedule of washing dishes" or the "cyclogram of household chores". School, lessons, housework, and even marital responsibilities are clearly regulated.
Everything is clear, calm, without unnecessary emotions.
Not all people are able to live for years in military conditions. The desire for freedom, even one family member can cause a "riot on the ship."
Such a mother does not like to engage in household chores. To do this, have their own mother, mother-in-law, housekeeper, nanny … Mama-guest is busy with a career or simply lives for her own pleasure.
She is sure that life is too short to spend on endless cleaning, daily kitchen duties and solving math problems for the third grade.
The guest mom can tell the children a lot of interesting things, organize a cognitive trip for them and present the latest iPhone. She is not grumbling, does not force to do homework, and children for the time being perceive communication with mother as a holiday.
Mama-guest loves children in her own way, but she cannot communicate with them for a long time. In difficult situations, she is lost and cannot agree with her son or daughter without help.
In fact, she does not know her children very well, and in the future this can turn into big problems.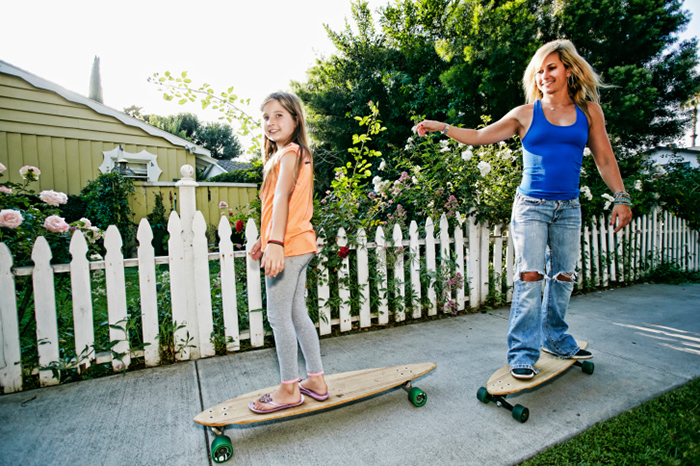 She is always there, you can talk about everything in the world, she will understand, help and support. With mom-friend, you can ride roller skates and roller coasters, jump from the bungee and watch The Simpsons.
A creative mess reigns in the apartment, and if mom is too lazy to cook, she orders pizza or rolls without remorse.
With such a mom, a child has real emotional intimacy. She does not need to lie, you can meet her friends, ask to write an essay or solve a problem.
Often the children of the mother-friend do not help around the house, they study poorly and in principle do what they want. Mother-friend does not just not want – he cannot insist on her, preferring to agree with the child in everything.
Fortunately, all these types are rarely found in their pure form. Mom-robot one day puts a mop in a corner, makes a new hairstyle and goes with her friends to karaoke.
Mama Cerberus passes the reins to the pope and goes to Prague with the eldest child. The guest mum suddenly realizes that career is just a part of life and begins to love quiet family evenings.
And at one point, mother-friend knocks her fist on the table and urges her family to discuss household responsibilities and rules of conduct in public places.