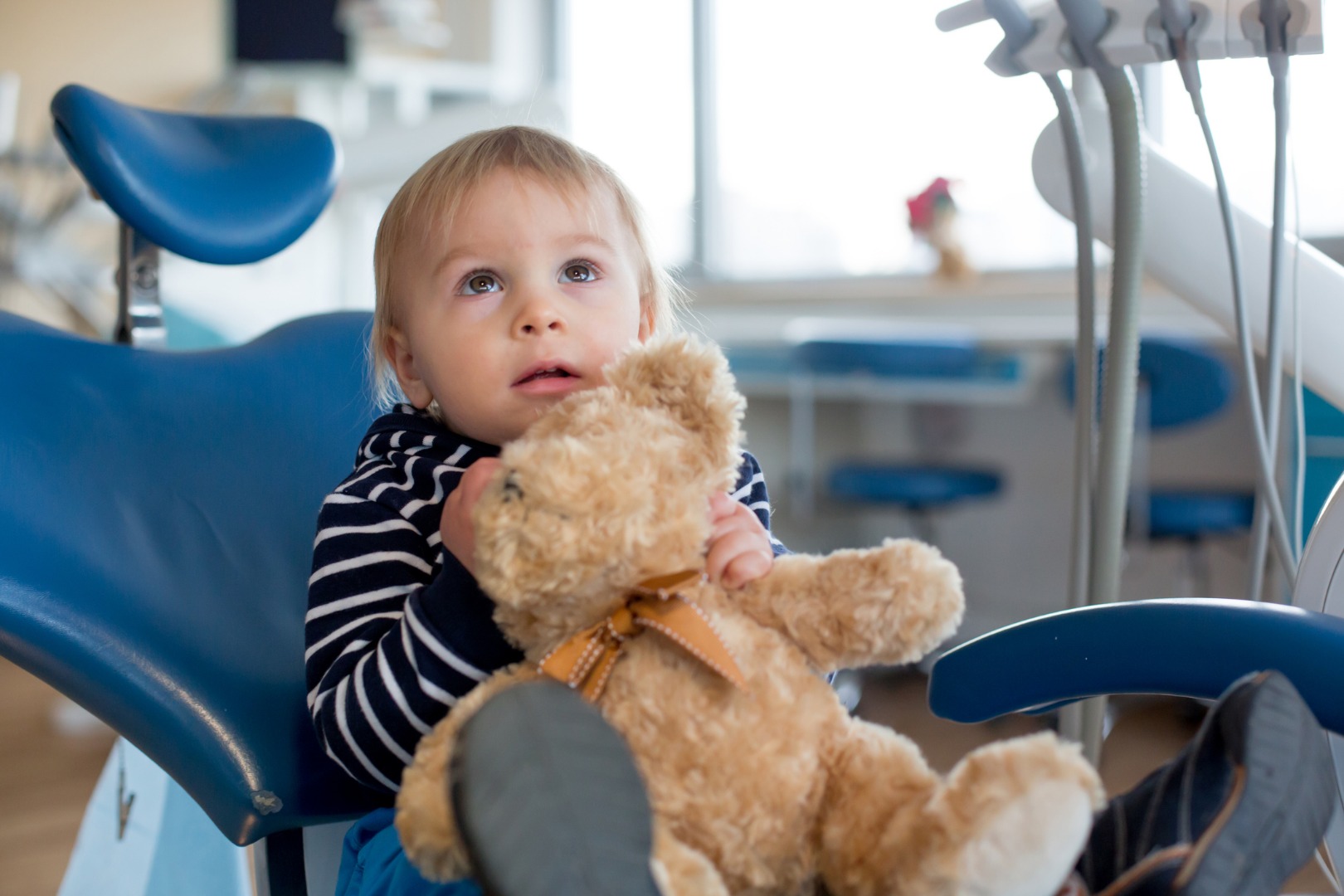 My daughter (she is 3 years old) was found to have caries. What is the best way to treat her teeth: under anesthesia or without it?
Alexandra, Izhevsk
It all depends on the situation. When the initial caries, the superficial layers of hard tissues of the teeth are affected and their treatment will not be painful, it is permissible to treat the tooth without anesthesia. If the nerve is damaged, it is impossible to manage without anesthesia: the treatment of such a surface will be very painful.
I am always for anesthesia. Moreover, there are modern anesthetics that are completely harmless.
Is the electric brush harmful to young teeth? How old can you use it?
Electric brush for dairy teeth is not harmful. The optimal age is 3 years, but if the child likes it, if he does not mind, the sound of the brush does not frighten him, it is possible earlier. Now produce a lot of electric brushes with a special head, with soft bristles.
They do not hurt the teeth and gum mucosa.
When can you definitely say that the child has the wrong bite? The son is 5 years old, he has a large distance between the upper and lower jaw (the teeth are not tightly closed, you can even insert a finger between them, while the lower jaw moves back a little).
It seems to me that we must wait, as the jaw grows and everything can still straighten. And my mother believes that the sooner you start correcting bite, the better.
Which of us is right?
Evdokia, Lyubertsy
A similar diagnosis is made at a dentist or orthodontist. As far as can be judged by the letter, the child has an open distal bite. In this case, your mom is right.
Most likely, there was a bad habit (either long-term use of the nipple or prolonged breastfeeding, or the child sucked a finger for a long time). If so, first of all you need to get rid of the habit.
And from the age of 5, start a collaboration with an orthodontist. And, if the doctor deems it necessary, begin treatment without waiting for the change of teeth.
Can a child use dental floss? From what age?
Elizaveta, Pushkin
Of course, you can, because dental floss (floss) are universal. If there is evidence, then age does not matter.
For example, dental floss is needed when the teeth are very tight. In this case, there is a high risk of interdental caries. Using floss to remove food debris between teeth is easier, the risk of caries is reduced.
If possible, it is better to use flossing daily before bedtime.
How can parents identify caries on baby teeth?
Irina, Suzdal
It all depends on the stage of caries. Darkening on the tooth is easy to see. But caries has an initial stage in the form of a white spot.
It does not shine and is markedly different from healthy tooth tissues. And if you can see the darkening on the tooth, then, in order to examine a white spot on it, you need to look at it very carefully.
Parents often do not notice him, and such caries is more aggressive than caries in the dark spot stage. He quickly goes into surface caries, the tooth is destroyed, holes are formed.
And since it is precisely under the bloom that white caries often hides, it is very important to visit the dentist in time to remove the plaque.
Should I make a 4-year-old child silvering his teeth? Why is it done, how long does the effect of this procedure last?
Love, Moscow
Silvering teeth is an outdated technique. It used to stabilize caries in the initial stage.
But after silvering in those places where there is caries, the teeth become black. You can remove it only if you drill a tooth and then put a seal on it.
Why go such a difficult way, if there is an alternative – fluoridation? It replaces silvering, contributes to the stabilization of caries.
Fluoridation has no side effect – blackening of the teeth. Therefore, I am for it or setting the seal.