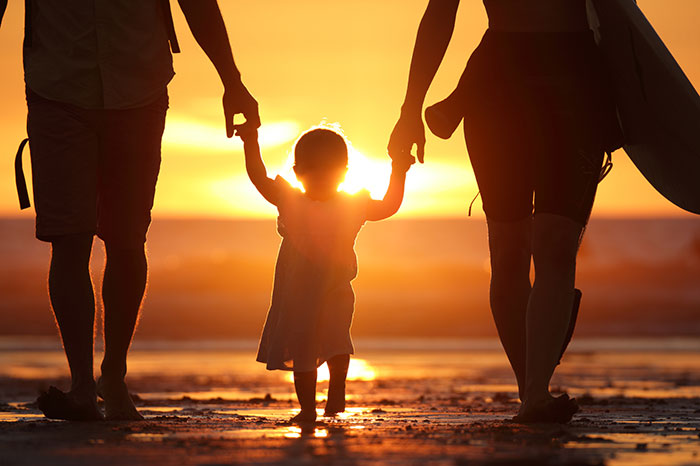 I think many will answer: parents are needed to love a child, to raise a good person. True.
We not only raise children physically, but also try to make them good people. After all, everyone wants his child of happiness. I want my children to be independent, strong, so that they do not depend on me.
In my opinion, the biggest manifestation of my parental love is to make my children not dependent on me in the future. And it's not financial independence, but psychological.
In order for my children to live holistically, to be full-fledged people, I must help them become such. And this is a very difficult job. In order for this to happen, the children must trust me.
If they trust me, I can share with them information that they will believe. Such a seemingly simple, understandable logical mechanism.
But it is not obvious. In general, many great ideas and the most important processes are hidden in very small and seemingly unimportant trifles.
So, for the sake of simplicity, I offer you a simple metaphor.
Imagine that you are making a bank deposit. This is a good, stable bank.
And as expected, it will bring you good interest, improve your financial situation. If the forecast and your expectations are confirmed and the bank policy is transparent and profitable for you, you make another contribution.
You understand that this bank works for you, for your welfare. Right?
He makes you stronger, makes you independent of all adversity. So, imagine that children's trust is very similar to a bank deposit.
Imagine that the child, when he was born with you, entrusted himself to you. And every time he feels that you are the person who makes him stronger and more independent, he is ready to trust you with his life further.
For him, at first, only you can teach him how to cope with a difficult situation, help him understand himself and deal with his difficulties. And how often we see how parents, ostensibly wanting to raise a strong man, were ashamed of him if he was crying, or deliberately teased him with such a working thought: why educate a ravenous calf of tenderness, let him know that life is hard. But, getting "cuffs" from their parents, even if just psychological scolding, a growing, not yet confident person, can never escape from low self-esteem.
And somewhere in the 13 ̶̶ 14 years, and sometimes, it happens, and earlier he or she comes to a single conclusion: I invested in the wrong "bank". This bank (parent) does not make me stronger, does not feel me, does not understand.
Children no longer trust, they are no longer in contact with their parents. And then the question arises: where to go? Who to trust?
Because the child still needs a teacher. Instinct leads him to search.
And here already, as they say, who turn up. You know that the world is not without "good" people who, having noticed the soul wandering in the dark, will not hesitate to offer it a new paradigm of life.
They promise money, freedom, buzz, confirm this with some hooligan "fun" action. And the teenager is "invested" in this other, promising "holiday" life. And then it becomes really scary for parents.
All these hundreds of lost teenagers, children who walk in crowds through the streets, not knowing where to put themselves, is an example.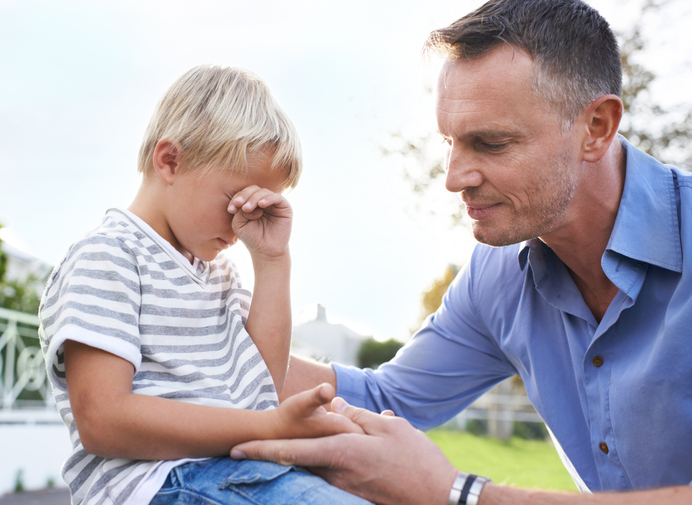 So where did the error happen? Is it possible to prevent this?
Sure you may. From the very young age, from the very birth of your baby, remember that you have now received a huge bonus: your soul has trusted you!
This is a contribution to your bank. And you have to justify it.
But as? What to do? Everything is simple and difficult at the same time.
How do you want your bank to give you interest? Try to notice the tasks that the baby learns to solve itself, mark it. Try to help him and not get angry when he gets crooked, askew, dirty.
He tries. It is important to see this. Your praise is "interest."
Do you want your bank to give you a stable interest rate? Give tasks that are childlike, but do not forget to get into the "nearest development zone", that is, giving the task is a little more difficult.
You can even help a little, but introduce him to yourself – strong, independent. Your constant attention to his difficulties is the very "stable interest".
Do you want your bank to be transparent? Be honest with the child.
This is the most important, because it has long been noted that children notice everything and always. Just think, this baby is in your family all 9 months of pregnancy, he knows you by heart!
And my mother knows from the inside. With all her experiences and joys. Do not be afraid to honestly tell him how you feel and what you are worried about.
But, perhaps, the main thing – do not be afraid to be weaker than your baby. Recognize his growing strength, direct her, teach her to use it correctly. After all, every time you criticize a child ("You are doing wrong!
Again, you're all wrong and not there! But what a punishment it is! "), You seem to be taking away his power.
Denying him the opportunity to take the initiative, you do not give him a chance to grow. Remember that you are a "bank" and your children have trusted you.
Remember that you must not blunder. And then after a while you will be amazed how strong, kind and independent your children have become.
And, as a mighty oak feeds the soil beneath you, your children will always be your friends and helpers.