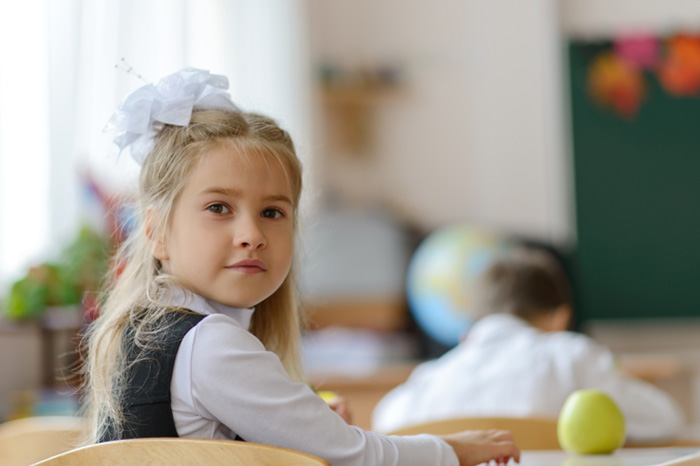 On the one hand, the answer lies on the surface: one must act in the interests of the child, be attentive to him, not blindly follow stereotypes. On the other hand, there are quite a few factors determining the maturity of a first grader: the child must be ready to become a first grader intellectually, emotionally, physically, and psychologically.
And, as it turns out, it is extremely important not to miss the moment of this readiness!
As a rule, at six and a half years (or even earlier!), Ambitious parents lead children to school, for whom the child's success in school is a very important part of their own parental viability. "Such parents pay too much attention to the intellectual development of their children, and sometimes, by the age of 6, the child is really ready for school," says psychologist Ekaterina Dolzhenko. – What can I say, I know Mommy, who laments that her child is not good enough in two years! But this is extreme, of course. "
The child should be ready for school not only according to the criteria of counting and writing, but also psychologically. The mistake of ambitious parents is that they often follow the intellectual path, while it is necessary to look wider: the child must be labile, must be ready to learn, physically just sit through the lesson.
It often happens that preschoolers who were purposefully prepared for school at home are well developed intellectually. But you can not be fixed only on the cognitive sphere, because, as a rule, such children are not socialized.
They are not aware of the interests that other children live in; they do not know how to communicate and compete with them. And according to the laws of the collective, a child who is unable to compete with classmates will most likely become an outsider.
It is important that it is often difficult for small ones to sit in a class for even 35 minutes. But in the first grade, there are 4 lessons and 5 lessons each. A six-year-old child and even an almost seven-year-old child can sometimes withstand such a program, but at what cost!
Before school, parents should check whether the child is ready – emotionally, physically, psychologically, intellectually. Consult a psychologist. Pay attention to whether the baby is anxious.
By the way, sometimes anxiety is the interest in the same school, and this is not bad. It is important to find out if the child wants to go to school in fact: children are very susceptible to empathy and often involuntarily in their desires voiced the wishes of the parents.
"If the child is fully ready for intellectual activity, is physically sufficiently developed and psychologically drawn, then he should be given to school at six and a half, and even a little earlier," says psychologist Ekaterina Dolzhenko. "But look very carefully." Indeed, in the same situation, you can either give him an extra year of golden childhood, or do a "disservice" by blunting an interest in learning and thus depriving you of the opportunity to harmoniously develop and learn.
After all, studying (no matter how amazing it sounds!) Can bring both pleasure, satisfaction, and the joy of learning.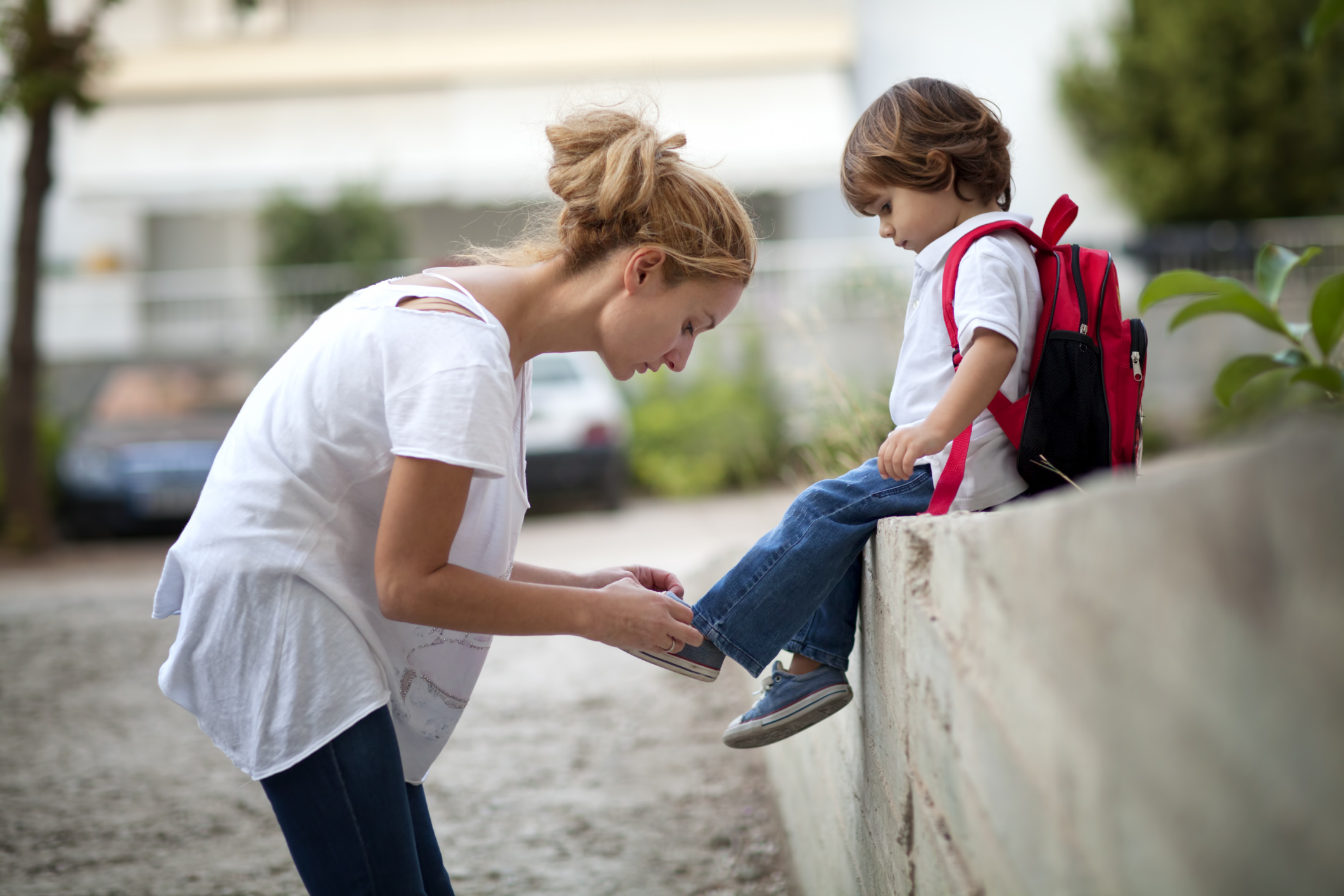 "I was going to send the child to the first grade at 7.5 years old, believing that the later the little one goes to school, the better for her," says Natalia L. "But they said in the kindergarten, my girl is ready to study, and recommended to give a year earlier. What I, unlike her, was completely unprepared for: it was only half a year before the beginning of the school year.
"But she's small! Let him go in a year and be in the class of the oldest, strongest and most intelligent! ", – I remember, I said then.
"Not necessarily," replied the teachers. "On the contrary, if she relocates an extra year in the garden, she will not be interested in the first grade, and you will not force her to study at all later!"
I showed the child to psychologists at school and in the garden, consulted with the teacher … And sent to school. Moreover, the kindergarten began to curtail education programs, and another year of preparation for school seemed redundant to me … How much can I prepare for it?
Let it go and study in it!
Almost half of the children in our first class turned out to be six-year-olds, and they all study well at the same time. My daughter copes with the program, but always reminds her that she is the youngest in the class (although there is a girl in the class who is only two days older than her).
But when she gets fives for control ones or wins in the Olympiad, for her this is an additional reason for pride: I am the youngest, and at the same time so clever. On the game of dolls, however, there is almost no time left.
But to a greater degree she is upset not because of this, but because you cannot take toys to school. But these are school rules! "
The majority of parents still prefer to not rush to school. A simple example: if you type "To school at 6 or 7" in a search engine, more than one million answers will fall out, and most of them say that you should go to school closer to 8 years old.
Some even regret that it is impossible to give the child at 9, so that he probably coped with the loads.
In contrast to the "ambitious", the parents of "Mitrofanushek" put at the center not the intellectual, but the psychological and emotional readiness of the child. In part, they are right: the eminent psychologist Lev Semenovich Vygotsky argued that in children from 3 to 7 the leading activity is play, and cognitive becomes predominant from 7 to 13 years.
But experienced educators and educators know that the principle of "better late than never" does not always work. This is confirmed by Svetlana Yuryevna Kondyakova, the senior teacher of the kindergarten "Pearl": "Indeed, there are children who, during an extra year spent at home or in kindergarten, can easily lose all interest in learning. The saddest thing is that the motivation for learning and learning disappears. In the first class they will be bored and not interested, and if so, then what success in school can we expect in this case?
The overslept children remain for another year in kindergarten, where they continue to play, and in the future they perceive learning at the level of the game. "
Perezizhnym kids have to tight. Almost to the third grade they have to go through what they have long known, and the school for them is a very boring story. What should a prepared child do in a class where 2 and 2 decide everything equals 4, while he handles fractions effortlessly?
Psychologists believe that for genuine interest in learning it is this interest that is the main engine of school success and academic achievement. The process of knowledge must be a little complicated, must be in the so-called zone of proximal development, in order to cause the excitement of the researcher, the joy of the discoverer.
It is very motivating!
And yet, at 6.5 years, not all are ready for school. For example, a child may be able to read and count, be large and strong, but psychologically he also needs to grow up.
Your child is ready to go to first grade if he:
It weighs more than 23 kg, it already has milk teeth, and it can reach the left ear with the right hand through the crown (the so-called Philippine test, which shows a sufficient level of maturation of the nervous system and the necessary possibilities for the brain to perceive information).
Able to perform a specific task within 15 minutes, simultaneously memorize 8-10 pictures, summarize groups of objects and highlight similarities and differences between them.
It is easy to contact with adults and children, not aggressive, recognizes the authority of seniors.
Can draw a figure with a little man with ears, eyes, mouth, torso, neck, legs and hands with fingers. It should be clear if this is a girl or a boy.
He wants to go to school to study.