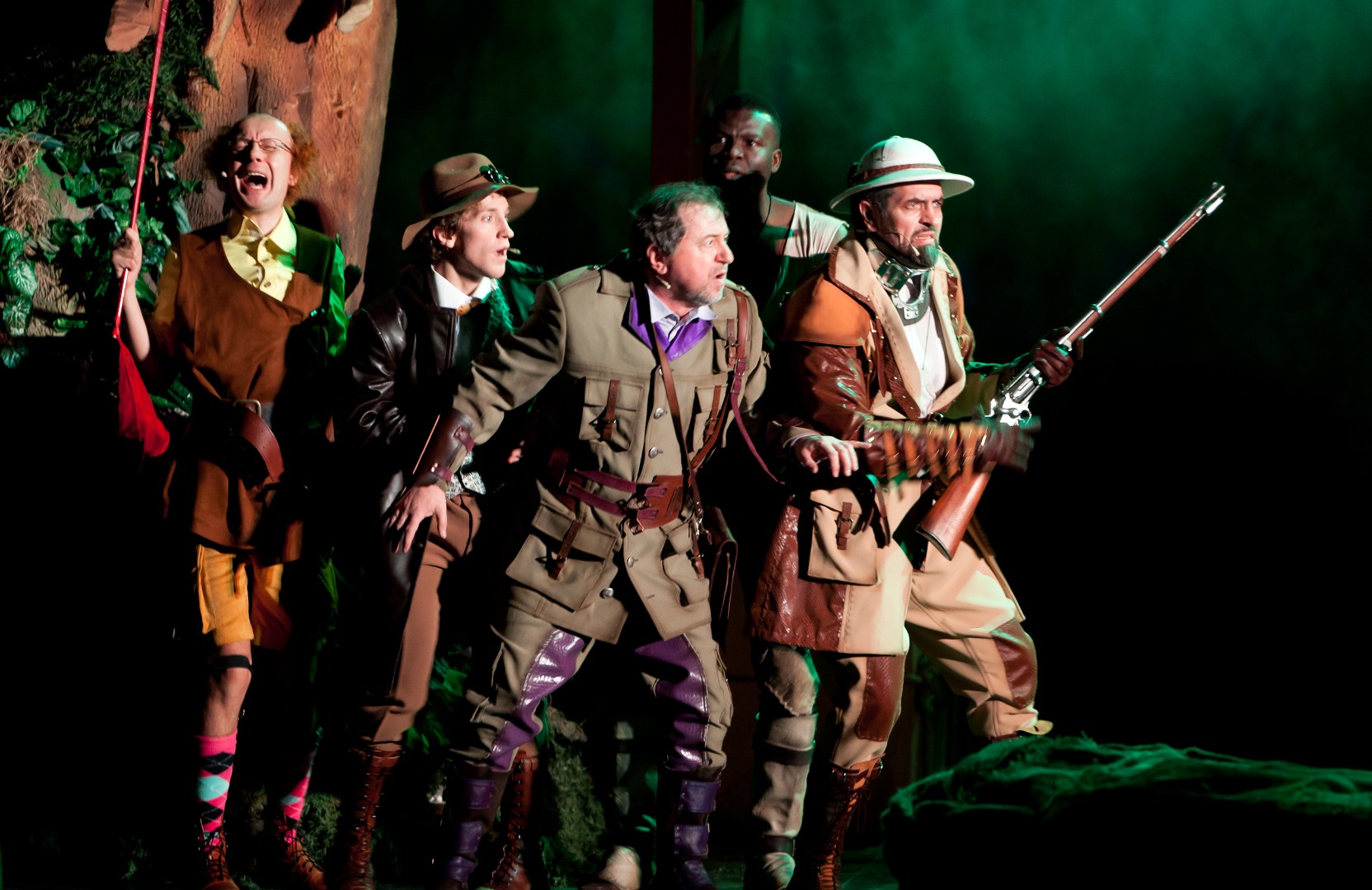 "The Lost World" – will involve children in the whirlwind of adventures, will make them feel like real heroes-discoverers. Dinosaurs will be revived before the audience (it took more than three years to create them!), Large-scale stage decorations created with the latest visual and sound technologies will easily transfer them from London to the jungle of the British Empire.
So, the eccentric scientist Challenger finds evidence of the existence of surviving dinosaurs in the jungles of South America. He says this at a meeting of the Zoological Society, and a team of brave men instantly forms around: young journalist Malone, skeptical professor Summerly, philanthropist and hunter Roxton, his servant Sambo and even the young Challenger daughter Olivia – they are ready for everything to see the prehistoric animals.
Expedition immediately set off. In the unexplored jungle, inhabited by ancient lizards, the company is waiting for interesting adventures and difficult challenges.
What is fraught with the lost world? Can a man conquer nature?
And is there a place for nobility and romantic feelings in the extreme conditions of the wild jungle? About this is a children's play staged by Yuri Grymov based on the novel by Arthur Conan Doyle.
Yuri Grymov: "Our Lost World is not a Broadway musical franchise or a retelling of a book, but an original Russian production combining the approach of Russian drama and European technological theater, original music and the most modern stage technologies. An original dramatization was created for the performance, and our main task was to return the spirit of romance and adventure to our children that is disappearing now. We came up with a romantic line between the main characters, so the plot will be interesting for both boys and girls.
Ultimately, this is a fascinating story telling children about eternal values: good, justice, love and friendship. "
6+ Ticket price: 800 – 2000 rubles.
Shows: January 2-8 at 12:00