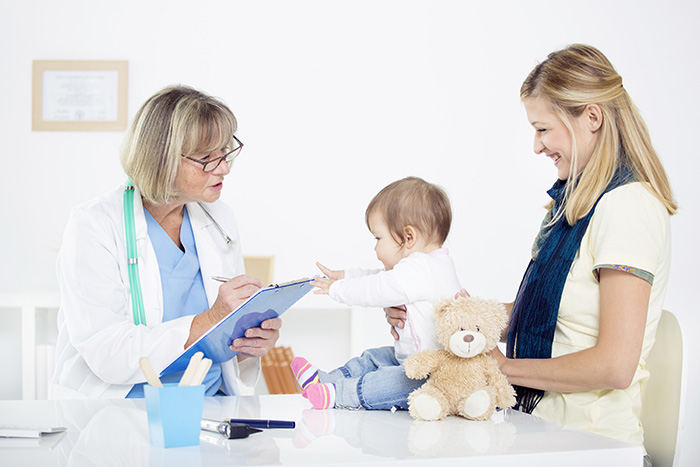 The defectologist, family counselor Natalia Kerre, author of the book Special Children: How to Give a Happy Life to a Child with Disabilities, answers the questions about mental (mental) disorders in children (Alpina. Children, 2018).
Today you can hear: "We live in a crazy time, we are all crazy ourselves, and children too." Does this have anything to do with reality?
It has definitely. Today, children with special needs are growing up in every third family. There are more of them.
Why so? Obviously, there is an environmental component, and our way of life, and our diet.
And, unfortunately, the fact that the number of birth injuries has increased.
But does such mental disorders as autism, schizophrenia, affect lifestyle?
Of course, initially these two diseases are inherent in human nature, but no one has canceled the attendant adverse factors. For example, schizophrenia is inherited. Another thing is that the disease can develop, and can remain at the level of some strange things.
Much depends on the conditions in which a person lives. If there is no stress, it happens that at first it's a weird child, then a rude teenager, then a pensioner who writes denunciations of neighbors.
Or everything goes into a developed disease.
Are there any signs at an early age that suggest that the child's psyche may have problems?
Birth injuries, asphyxia, hypoxia, long-lasting "jaundice" – all these reasons, in three months to show the child to a neurologist. But in general up to a year, there are not so many warning signs of mental disturbances that can be noticed.
Not very good if the child has sleep problems. He can not sleep at all, deeply falling asleep only for half an hour a day, or confused day and night. They will tell me that it happens to everyone.
To some extent, yes, at all, but, you see, in varying degrees. It is precisely because the general impression of a child's development can be "like everyone else's," that mental disorders are so difficult to diagnose. The line between the norm and the norm is often very blurred.
In the case of infant sleep, a good marker is the state of the parents. If up to the year of the baby, they constantly fell from their feet, slept in turns, this is a reason to be wary.
When a child sleeps too much, too "comfortable", it's not very good either. A sign of possible neurological problems is regurgitation by the "fountain" when the baby cannot be fed.
And the classics of the genre – tone, either lowered or raised.
What are the first signs that indicate schizophrenia?
Although officially the diagnosis before 11 years is not made, it does not mean that the signs of the disease can not be noticed before. Often, parents of children aged 5-7 years come to the consultation, they do not understand what is happening with their seemingly normal developing child, by all indications.
Complaints of aggression, strange long fantasies, difficulties in communicating with the baby. Schizophrenia is not diagnosed early because a child can formally develop well, speaks well.
Often these children even fall into the category of gifted.
Later, when the signs of the disease begin to grow, parents simply cannot believe what is happening. Everything was so good, they kept saying what a wonderful talented child they had, and suddenly … What else can you notice? The child is usually very mannered, the behavior is artsy, these children have many fears, and the child often cannot explain what he fears.
The child is often fixated on a single, usually abstract, topic and cannot talk about anything else. By the age of 5, a competent specialist can see the first symptoms and refer parents to a consultation with a child psychiatrist. If the psychiatrist confirms the diagnosis, regular monitoring of the child's condition is necessary.
Most likely, they will offer to take drugs that will help get rid of fears, aggression, and improve the child's well-being. In adolescence, delusions and hallucinations may begin, and then there can be no doubt about the correctness of the diagnosis.
Schizophrenia in a child is always a tragedy for parents. But you need to understand that the most important thing is not to start the condition, not to close our eyes to the first warning signs, not to ignore the doctors' prescriptions.
Yes, it is possible that a person will take drugs for life, but he will be able to get an education, get a job, start a family.
What and at what age is characteristic for autism?
If by the age of 2, a child who has developed normally has regressed in development, the child spoke, but then fell silent, you need to contact a neurologist. A child can shut up abruptly – just stop speaking altogether or gradually lose words and syllables. It happens that this coincides with vaccinations, which, in fact, gave rise to rumors that they are the cause of autism.
But it is not.
The diagnosis of "autism" can be pre-set at 2 years old when regression in development begins to be observed. At 3 years old, when the baby went into himself, and all signs of autism began to grow (monotonous movements, selectivity in food, avoidance of eye contact, etc.), the diagnosis is already confirmed. The period from 2 to 3 years is the right time to diagnose the disease and begin correction.
In Russia today there is such a problem as overdiagnosis of autism. The number of children with autism, of course, is increasing, but not at all as quickly as they say.
Of the 10 children who came to the diagnosis, a real autism can be observed in a maximum of 3, the remaining children have other developmental problems that were mistakenly diagnosed.