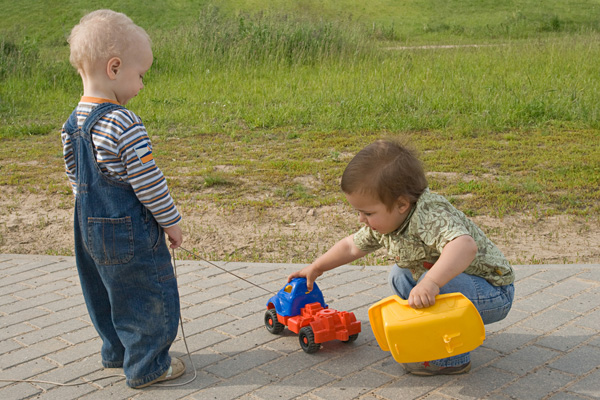 Being in harmony with your child in society is not an easy task. Mini-society is a seemingly common playground. You can even draw a curious parallel: the playground is the prototype of an adult society in the future.
And the laws there will be the same, only instead of a shovel – a car, instead of a hill – a trip to the sea, and chatter in the sandbox looks like an office in the early morning or a family dinner.
Somewhere between 4 and 5 years old, toys (and all objects) have a special attractive property for children. Child psychologist Lev Vygotsky wrote that children form an "affective" attitude toward things. "Affective" ("affect" – lat. "Passion") because nature has endowed children with a huge amount of energy from which they unconsciously and demandingly perceive the world around them.
Instinctively, children strive to learn as much as possible about everything, as this will ensure their better knowledge of how best to achieve what you want through objects and people around.
Such an adult is familiar. For example, they give us a new phone or we buy a laptop for ourselves. At first, we try to sort it out ourselves and quite childishly guard the new thing.
I would like to poke the buttons myself, and the first to understand all the programs. Only after a while, examining all the menus and the proposed functions thoroughly, interest in things falls.
Adults quickly deal with everything, learn and postpone uninteresting. In children, the situation is different: for a small child, a comb, a cobblestone, a cream, a father's phone and a fabric rinser are unknown, alluring and very new.
This is an urgent need to explore and make your own. And how to make your own and explore?
Just grab and not let go.
Vygotsky explained that for a baby, what he holds in his hand automatically becomes an extension of his hand. Therefore, when the mother at the site shames a two-year-old son that he did not share the typewriter or shovel with another child, she actually invites him to share a part of herself: "Kostya, let the boy play with his typewriter. Kostya, well, do not be greedy!
Look, everything is divided around, and you don't let anyone play anything. Not so good! You're not greedy! "
Mom is a constant protector and guide. She understands and feels her child.
And when she demands the impracticable and / or labeling, her credibility can be undermined.
But if you know the simple subtleties of age perception, you can offer your child different options for the development of events: "Kostya, can you let the boy play with your typewriter? Or do you know what?
You can play together in the garage, swap toys for a while so that everyone is fun and interesting. "
And if Kostya still decides not to share, the most important thing is not to insist and not to conscience him. He needs time and a clear example to calmly make a decision.
Respect and patience shown by mom and others can work wonders.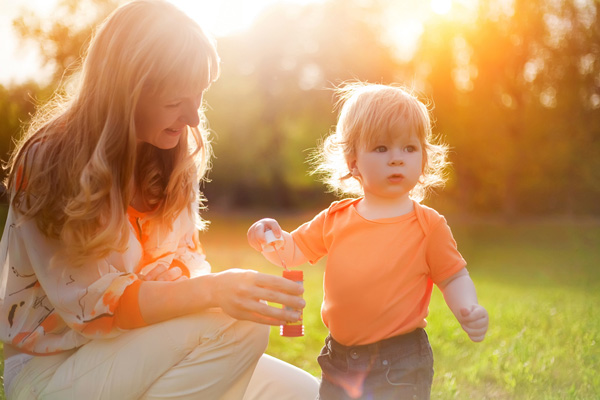 It is hard for me not to answer the accusation of the bad manners of my children. I am sure: every parent is ready to protect the interests of his "treasure" to the last.
And on the playground even more. We all want to believe that our children never offend anyone and are generally role models. Although Gavrila (7 years), for example, with all his agility and sportiness sometimes does not notice that someone else is standing nearby, and can very rudely push, pass by, stepping on his foot.
And this he does not from evil, but simply he has no sense of the boundaries of another person. David (6 years) can play and bite a friend by the finger.
And Zakhar (2.5 years) – he and at all, having an explosive temperament, is ready to embrace the whole world with his hands, but this does not prevent him from throwing cubes into cubes or spilling sand "rain" on the kids in the sandbox.
And your child is crying bitterly in the middle of the playground: "That boy hit me" or "The girl took the doll from me!"
How amazingly interesting life is arranged! It would seem unpleasant – your child was offended on the playground or he offended someone.
A walk would have been nice without it. And then there's his rude mummy intervened!
And if you look at it differently? After all, every problem can be considered as an opportunity to become better, kinder and more tolerant.
The child only needs to be told in time that you can go to the abuser and speak with him: "I don't like that you did it, don't do it anymore, please".
But if I quarrel myself, I am offended and in conflict, there is a high probability that my children will take this as an example to follow.
I – the encyclopedia of knowledge about the world for my sons and little daughter, through me, as a prism, they perceive the world. So if there is a conflict between the parents on the site, you should try your best not to quarrel, not to prove and not to insult each other.
In the end, we all have our own views on life, and everyone has the right to their point of view. The main thing is respect for the other.
We must try to remember that you watch your child's keen eyes. He looks at how you communicate with the world, and it is very possible that in the future it will solve difficult situations just as now because of a blade broken by another.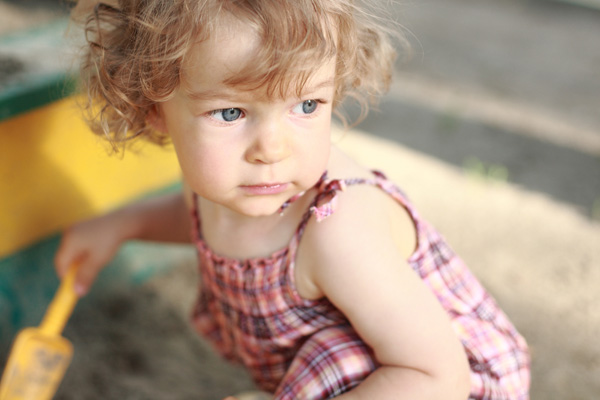 In a sense, children are born owners. At first, they associate themselves with their mother, then, as they grow older, they become aware of themselves as separate beings – they begin to share and make friends, sacrifice something and sympathize.
Attitudes toward things are shaped to a large extent in the family. A person who is close to a child, be it a mother or grandfather, as if a mirror reflects our world and people around him.
Distorted by personal experiences of an adult, the "mirror" conveys a deceptive image.
At one time, I decided to experiment – to minimize the use of the words "mine", "your", "our" and "alien". In general, to eliminate as much as possible the beginnings of excessive possessiveness. It seems to me that now materialism is one of the most dangerous trends.
Adults unconsciously vaccinate this devastating, in my opinion, trait to children.
It is sad to see how an adult and strong man looks sadly and rubs his finger on a scratch in his car or mom scolds his daughter for the fact that she in white pantyhose swept down a hill.
Somehow I washed the dishes and suddenly listened. Squeezing silence. I went into the room – Zakhar pours the last drops from the watering can onto a brand-new laptop.
Ten second pause. I just take a watering can from Zakhar, pour water from the computer and go to wash the dishes.
Saying the last little plates, I count the possible losses and call for repairs.
Itself was surprised then. Not screaming at him, not angry, and not even upset.
This is just a thing, and my little son is trying to know it.
In today's world, much attention is paid to property and children learn to defend "mine" frantically too soon.
Very often on the playground, the mother pulls the child away from the ball: "Do not touch! This is not your ball.
We have our own. This is someone else's tins, here are yours – play with them. "
The child is configured to learn and use things around for the sake of their development. With age, the children themselves begin to navigate and understand that every thing belongs to someone. As a rule, no one on the playground is not opposed if the kids play with each other's toys, and it is worth giving the children the opportunity with pure consciousness to simply enjoy them.
I am sure that a child who is not concentrated by parents on possession will grow up generous and friendly.