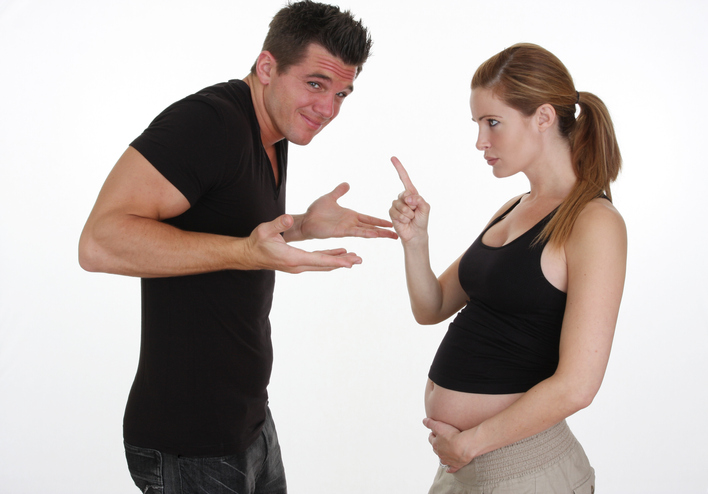 My husband and I can not choose a name for our second child. Disputes are burning hot, and I am now at the 36th week of pregnancy, such unrest is contraindicated to me.
How to explain to the husband that I categorically dislike his options?
Valentina, 32, Penza
It seems that the birth of a child is a very significant event in your life, and this is natural. But since its importance is so high, the overall level of anxiety in the family begins to grow. It is clear that in such a heated situation it is not very easy to choose a name for a child.
Although there are positive moments, I would like to mention them too. Your husband chooses a name, comes up with different options. This suggests that emotionally he is very involved in the situation, that he is serious and responsible about the appearance of the baby.
Expressing his care in this way, he participates in an important event for both of you. Perhaps you should not be angry with him too much?
It is better to remember at what moments you still managed to come to a common denominator. Your successful experience in similar situations in the past will tell you what to do now.
If all else fails, try two more options. First: speak i-messaging. Calmly explain to your husband why it is important for you to give the baby this particular name.
And try to carefully listen to the "history" of the spouse and carefully treat his arguments.
The second option: offer to postpone the conversation on this painful topic until the baby is born. If only because in your family the choice of a name for a child provokes a quarrel.
If you stop returning to this topic every day, we can assume that you have already managed to agree on the minimum level.
Daughters 5 years. We are going to move to another area, worried that it will be stressful for the baby.
What is the best way to do it: take it to the old garden (and we have such an opportunity) or let it get used to the new house and the new garden right away?
Svetlana, 28 years old, Moscow
Children usually adapt well to new living conditions, be it a garden or an apartment. Whether or not the move will become a strong stress for the child depends on how mom and dad treat the change.
If for them this is a joyous event, most likely, the baby will not worry much. But in any case, the rituals of parting with the old garden will help to adapt to change faster. For example, you can arrange a solemn tea party with donuts on the last day.
Let the baby say goodbye to her friends and teachers in a calm and warm atmosphere. It will be great if you can exchange contacts with the parents of her closest girlfriends and periodically carry children to each other.
It will be easier for the girl to survive the period of adaptation if she can take her favorite toy from the old garden to the new one. Usually, educators go to meet, if you explain the situation to them and tell why it is so important for your child.
Moreover, you can always exchange a breech toy in exchange for a new one you bought. And then you can come up with another nice and at the same time soothing ritual.
Let your daughter take this toy to a new garden and make a small "presentation", tell her new friends about it. And it will be good if you manage to celebrate her first day in a new team.
Think about how best to mark this important event for your daughter. The format of the second tea party in the company of new friends will also work. And I advise you to fully support your daughter's positive perception of the new garden.
Try to talk about the changes that are waiting for her, without anxiety.
If the daughter starts asking for an old apartment, you don't need to hide the truth from her. So tell me that now other people live there.
But do not forget to add that you can sometimes come to the old district if she really wants to play on her favorite playground with friends from your former yard. At the same time, do not forget to emphasize the advantages of your new area, because there surely are a lot of interesting sites.