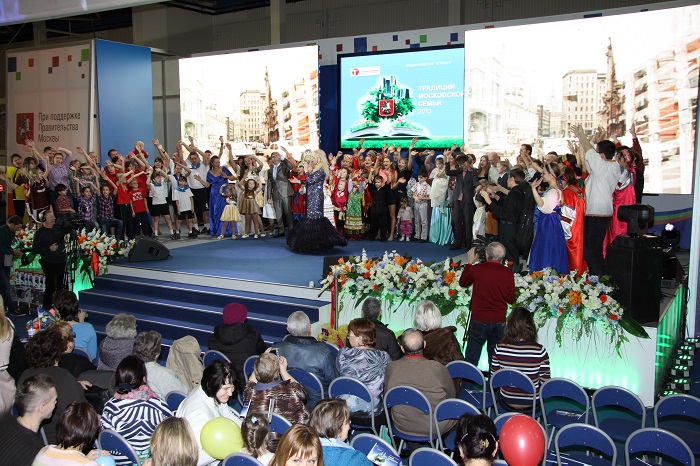 A strong family is strong in its traditions. You can sing ditties together or plunge into a hole, collect stamps or postcards, do handicrafts, go fishing and even simply celebrate all the holidays or have a family tea party with fiction.
How many families – so many of their stories. Want to know what amazing stories family archives store?
On November 7, 2014, at 12.30 pm, the Department of Social Protection of the Population of Moscow and the Agency for Social Programs "Tochka Opory" hold the final of the Citywide Competition "Traditions of the Moscow Family – 2014".
The goal of the competition is to help revive traditions that are passed down from generation to generation, unite families, keep the connection between children and parents, grandchildren and grandparents, help each family member to feel unity, support and confidence in the future.
In one family, the profession is passed from generation to generation, and dynasties are created. In another family, the grandmother passes her craftsmanship to her granddaughters.
In the third – all combine a family hobby or an active lifestyle. At this event, Moscow families will acquaint themselves with their most interesting stories and traditions, share their experiences, how to live brightly and enthusiastically, how common interests unite the family and make it united and happy.
For the first time, the competition was held in 2013. This year more than 150 families from different districts of the capital took part in it, which passed qualifying rounds in the form of exhibitions of works, creative and sports matches in five categories: "Stage art", "Collectibles", "Fine art or photography "," Needlework and applied arts "," Active lifestyle ". 16 families reached the final of the competition – Kalinins, Cherenkovs, Slokva, Fadeevs, Aldobayevs, Khramovs and others.
They will take part in the competition to determine the best of the best in their category. Mentors of the participants will be Russian pop stars, theater and cinema stars, who will also join the jury of the competition and make musical gifts to the guests of the event.