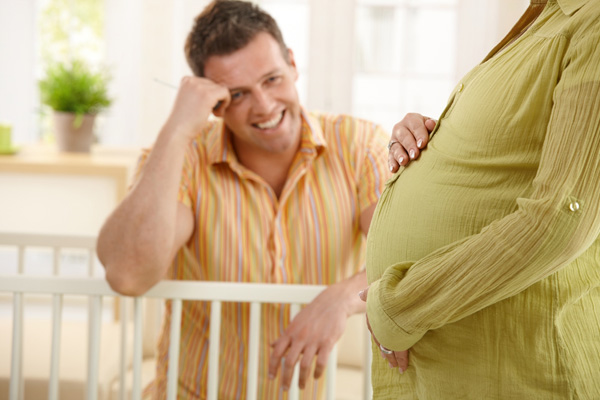 In psychology, there is a point of view that the birth of a firstborn is a significant event in the life of a man. Continuing the race, he turns from a boy into an adult.
The new status involves a serious responsibility that falls on his shoulders once and for all. It happens that a man is unconsciously not ready for such changes.
And if his unconscious fails, an emotional male pregnancy syndrome appears, which in medicine is called Kuvad Syndrome (from the French verb couver – "hatch chicks") and is considered a mental disorder.
Pregnancy – a time of knowledge of natural truths for both spouses. Maternity is the leading female instinct, and the expectant mother is psychologically easier to accept a new role. For a man, the first pregnancy of his beloved is always stress.
Even planned and long-awaited. It is important to understand that it is the feelings of a man that determine the depth of his experiences. And if he loves the mother of his unborn child, then he will certainly empathize with her, sympathize with ailments and support.
The psychological norm of behavior of the future father – patience, understanding, care, and again patience.
What he really feels is a question that is increasingly being ignored. And in vain, because there are men, even physiologically surviving spouses as their own. Women who are faced with male toxicosis, consider it a manifestation of great love and sensitivity.
But in reality, such a dad needs help and support no less than the most pregnant one.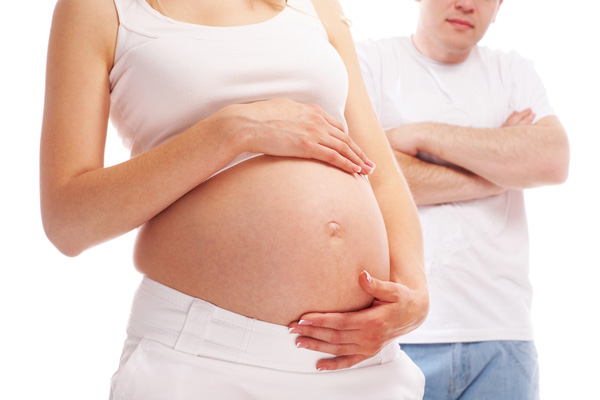 The psychology of a man is formed from birth. And the main role is played by his family. Boys growing up in families where mothers and grandmothers always decide everything are at risk of becoming suspicious individuals who do not know how to take responsibility.
The position of a male leader does not even have time to be born, because there is no example to imitate a male. In addition, they often bring up a sense of guilt, which is then extremely difficult to handle.
Their wives, as a rule, are like mothers and are leaders in the family.
Before the imperious mother, the son was guilty all the time that he was doing something wrong, and becoming a husband, he feels guilty before his wife, which causes her to experience physical ailments related to pregnancy. Initially, who cannot cope with stressful situations correctly, that is, to successfully overcome them, the future father risks plunging into his experiences so deeply that he will begin to experience them physically.
And his feelings will resemble the symptoms of a pregnant spouse. She feels sick in the morning – he will experience bouts of nausea, her back hurts – he complains of sharp pains in the spine. The time of birth will come – the male pain will reach its apogee and will end only at the moment when the child is born.
As a rule, a man is physically healed after the birth of a child. But there are cases when the pope suffers from postpartum depression, which is common to many women.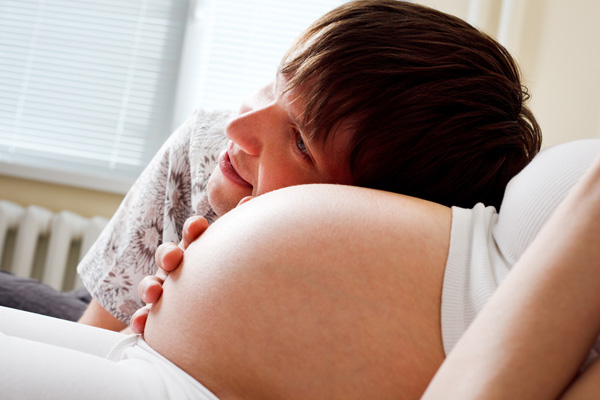 Empathy, care, support, attention and indulgence in the whims of a pregnant wife is the norm for the future of the pope. Even the most discreet man in the manifestation of feelings can change beyond recognition during this period.
So a woman should not worry that her "impenetrable" faithful suddenly became, for example, too sentimental. All manifestations of emotions in this period are standard variants.
Western scientists have conducted studies of the hormonal background of men preparing for fatherhood and living with their wives.
The results showed that future fathers decrease testosterone levels (the main male hormone aggression) by more than a third. And increases cortisol, which helps not to lose composure in stressful situations, and estradiol, a female sex hormone that helps to increase nervous tension and irritability.
True, hormonal changes in a man's body are, of course, more symbolic and do not have a serious impact on his life activity.
Before making serious conclusions about her husband, a woman must understand that the cause of men's suffering in the first place is the fear that he will not cope with the role of the father. Uncertainty sits so deep in the subconscious that he himself may not recognize it.
And physiological manifestations are a mirror of the unconscious, and there's nothing you can do.
A woman can help her chosen one to feel like a man. First you need to give him small but important tasks. She must be sure that the man will cope with the task.
When he does what he was asked for, he must be thanked and praised. An emotionally pregnant man generally needs to praise and revive masculinity in him, instill faith and self-confidence.
If such small tricks do not help and father's toxicosis does not pass, the help of a psychologist is needed. Yes, for most men the idea of ​​the need for psychological assistance is completely unacceptable.
But, unfortunately, in some cases it is impossible to cope with the syndrome of Kuvad without the help of a doctor. The task of the spouse is to make every effort for the consultation to take place.
Professional psychoanalysis will help a man to get rid of fears, learn to cope with stress and take responsibility.