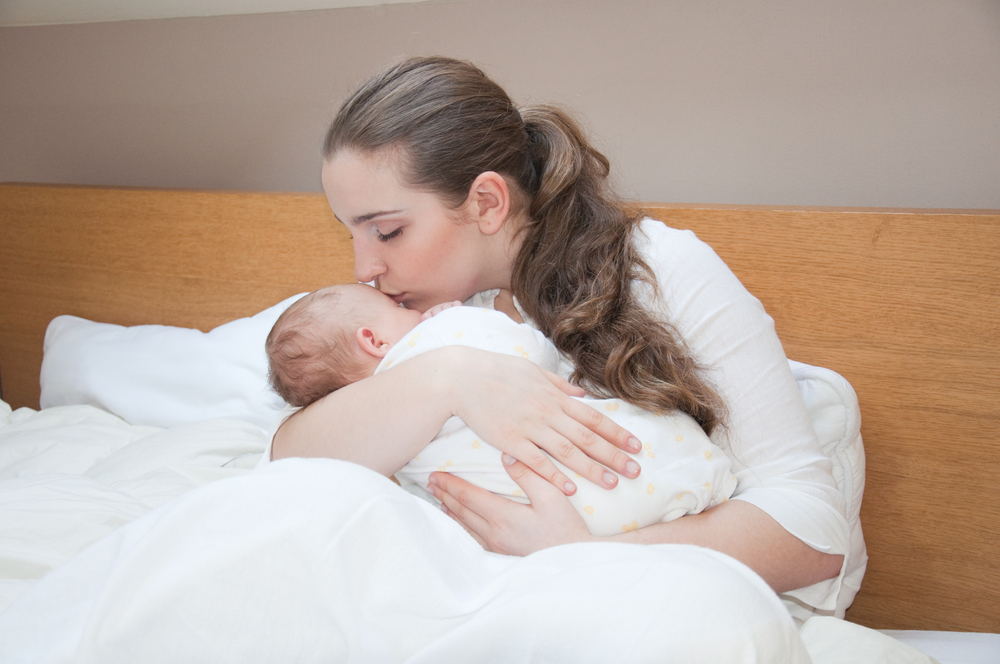 "Of course, there is a necessary minimum of things that the newborn will need, but there is definitely no definitive, obligatory list for all," comments Nadia Pavlovskaya, host of classes for pregnant women. – Depending on the preferences and needs of the mother, you can spend a lot and very little on things for a newborn. Both that and another can be excellent application of means if mother is happy with the choice.
It is important for some mothers to have on hand everything that can come in handy, and some cope better with the child when the number of things is kept to a minimum.
Here it is important to understand exactly what you really want, and not to stop listening to yourself even after the appearance of the child. It often happens that mothers buy up a lot of "necessary" things, and then try to sell them practically unused, because they were not useful, they are gathering dust and only take up space.
It also happens that mom wanted to limit herself to a strict minimum, and after a couple of weeks she realizes that she overestimated her possibilities.
In my opinion, debates on whether to bathe children in a large bath or in a small one, whether to travel with them in a stroller or in a sling are a waste of energy. The fact that a mother can be pleased with herself, get enough sleep and enjoy communicating with her child is good in the long run. Not so many times in our life we ​​have the opportunity to spend a honeymoon with our own newborn baby.
It makes sense to try to make this honeymoon take place in those conditions in which parents feel naturally and comfortably. "
Dresser for children's things (you can immediately with a changing board);
a changing board or table may not be comfortable to everyone – many mothers prefer to dress the baby just on the bed;
the humidifier is useful, especially in winter, when the air in the room is overdried by central heating, and on hot summer days;
a lounge chair or basket in which the baby will be comfortable watching her while she is doing household chores;
a bucket with a lid (for used disposable diapers) or its improved analogue – a diaper utilizer;
a baby monitor or its improved version – a baby monitor;
developing a mat on which the baby can be laid out so that he can look at the toys (the mobile fixed above the crib has the same function);
rattles for the smallest (soft and plastic).
A separate important topic is how the baby will sleep. If the parents choose to sleep with the baby, it is better to have a separate blanket or a small blanket for him and in any case attach a side to the edge of the bed. If the baby will sleep separately, he will need:
a bed (rocking cradle or regular) can be chosen with a removable side so that it can be moved close to the parent bed. To bed need also:
mattress (fillers are better than natural – coconut chips, buckwheat husks);
soft sides;
musical mobile to the bed (electronic or mechanical), which will help mom carve out 5−10 minutes of free time per shower;
bed linen (duvet cover, bed sheet) – 3 sets;
Spare sheets in the crib (the most comfortable – on an elastic band) – 2 pieces;
diapers: cotton (4−5 pcs.) and disposable;
oilcloth (2 pcs.): you can put in the crib, and in the stroller;
blanket (flannelette, flannel) or blanket;
pillow baby "under the flank."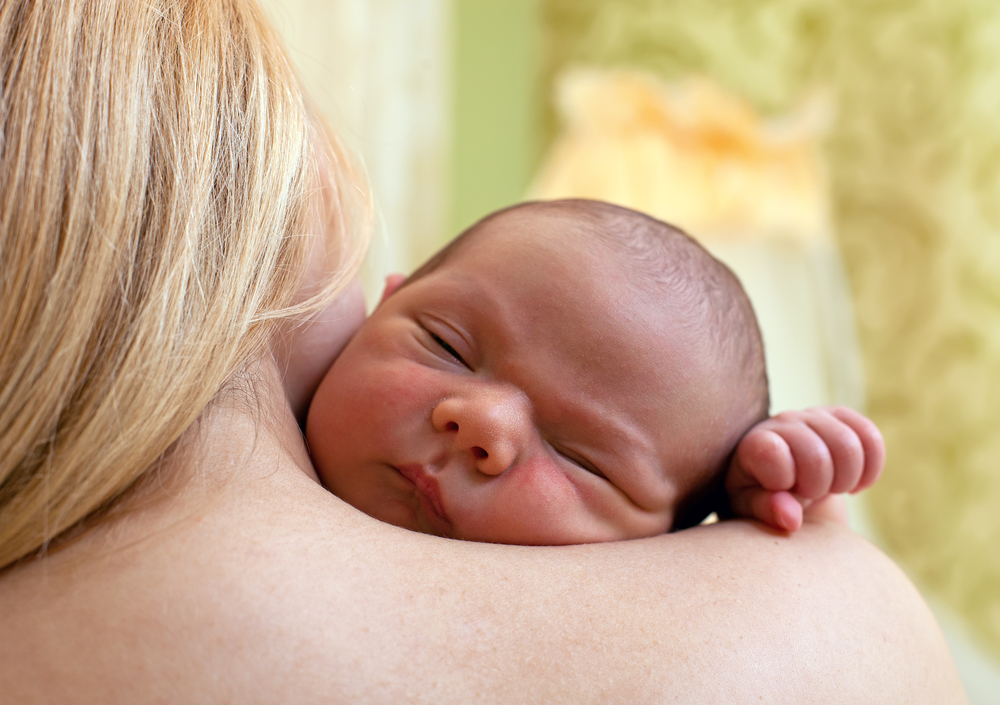 "Clothes, of course, can be a minimum, but buying and using tiny things is so pleasant that, if you have the desire and opportunity, you shouldn't limit yourself much," said Nadia Pavlovskaya, the host of courses for pregnant women. "A lot depends on the season: it is clear that in the warm season clothes are much less needed than when there are cold weather outside, and at home it can be cool."
It is better to choose clothes from natural materials – cotton, wool, ideally – organic. Clothes should be comfortable and easy to take off and put on – in this sense, the buttons will be much more comfortable strings and buttons. If we are talking about body or overalls, it is very convenient if they have clasps on the buttons between the legs – this will help you quickly and easily change your baby's clothes.
With regard to size, it is better to immediately buy several copies of a newborn (height 50−58 cm) and baby 1-3 months (59−64 cm).
For home and warm season:
bodysuit with long and short sleeves (3-4 units);
overalls / slips (with closed heels, very comfortable for sleeping) – 6 pcs .;
thin cap, which can be worn in the first days after swimming and on the street (1-2);
cotton socks or booties (size 8−9).
In the cold season:
warm hat (woolen or fleece); if you choose a woolen one, it makes sense to wear a thin bonnet under it so that the cap is not pricked;
warm jumpsuit;
thin wool overalls or a warm blouse on especially cold days (wear under the main overalls);
wool socks;
envelope for walking.
We will also assign all the convenient "rags" to the category of clothes, in which you can also wrap the baby, and lay them on the sofa, and wipe something extra if necessary. Useful: warm blanket (cotton and / or wool) – depending on the season;
thin wool or cotton scarf;
flannel and cotton diapers (6−8 pieces) – put, cover, wipe after bathing, swaddle;
non-waterproof diapers (disposable or washable reusable).
The first month may seem endless to parents, but in fact it will end very quickly. Therefore, do not buy your baby a lot of the smallest things. Carefully look at the description of the goods: the mark "newborn / newborn" on clothes or diapers may indicate that they are suitable only for tiny babies – up to 50−52 cm and with a minimum weight and, if your baby is born a little more tall or plump, he does not immediately go.
If the child has appeared on time, you can first buy a small pack of diapers for newborns to try, if they are suitable, and take the clothes directly to the size of 1-3 months.
If everything goes well, it will be necessary to feed very few items for natural feeding.
Underwear and clothing for feeding, which will not only look good, but also spend a minimum of time preparing for feeding and not make the hungry baby wait.
Bibs bibs, it is convenient to have them ready in case the baby bursts out.
Breast pads – it is likely that milk will leak, especially in the first weeks, while feeding is getting better. Disposable or reusable (fabric) pads for bra will help you feel comfortable and not fear for clothes.
A breast pump may be needed if the mother is going to leave for a while and leave the "stocks" of milk, for whatever reasons, feed the baby from the bottle with her milk or, if necessary, urgently strain to avoid stagnation (however, this can be done manually ). For storage of milk, bottles with teat or special sterile bags for collecting and storing milk will be suitable, in which milk can also be frozen.
Feeding cushion – a rather long and voluminous semi-soft roller, which is very convenient to put under the back, if you feed lying down, and under the arm or around the waist, if you sit. It helps to relax and not to strain your back during long feedings or joint sleep.
Volumetric scarf or a special blanket for a nursing mother, if you are going to feed the baby on the street, so as not to be embarrassed by itself and not embarrass others.
For artificial feeding will need:
milk mixture;
measuring spoon (there are special for babies made of silicone or plastic);
feeding bottles with nipples by age;
bottle sterilizer;
baby food warmer;
bag thermos for bottles;
bottle brush;
pacifiers with protective cap and anatomically shaped holder made of latex or silicone (2–3 pcs.). If the baby is breastfed or mixed feeding, it is not recommended to use a pacifier in the first month.
Evening bathing is an obligatory ritual that helps the baby to calm down before going to bed, so it is important that you have everything you need at this moment:
A bath for bathing is necessary for those who have no desire or ability to bathe a child in a large bath, or for gentle children, who are soothed by bathing in a small cozy bath;
a thermometer for water will help not to be mistaken with the temperature;
Chamomile series – herbs with wound healing and bactericidal action, which can be brewed and added to the bath;
potassium permanganate – some pediatricians still advise bathing a child in a weak solution of potassium permanganate before the umbilical wound heals;
terry towels, preferably with a hood (2 pcs.), or thick soft diapers. Now on sale you can find diapers with strings or velcro in which the baby is wrapped.
The kid has no place to get dirty, however you can purchase for swimming:
sponge or soft mitten for washing;
baby shampoo;
bath foam or any bathing aid.
For a daily walk with the baby, you can choose one of two options – a stroller or sling or alternate them.
Stroller-cradle or tranformer – you choose, as long as the baby is comfortable in it, and mom is comfortable with it. Together with the stroller, if these things are not included in the package, you should purchase:
comfortable mattress;
blanket / blanket or bed sheet according to the season;
raincoat;
mosquito net;
rattles, stretch marks on a long elastic band or string;
wheel covers will be useful to those who are sometimes going to take the stroller to the balcony and do not want to wash the floors once again.
Sling helps moms not to be separated from the child either at home or on the street; besides, in a sling it is convenient to walk to those places where mother will be uncomfortable with a stroller, for example, for a walk in the forest. A sling with rings and a sling-scarf made of knitted fabric that allows you to wind the child tightly and safely position the child vertically is suitable for carrying babies.
If you are going to use a sling on the street during the cold season, you may need to purchase a special baby slinger that allows you to stay warm for both the baby and the mother.
The car seat (from 0 months, ideally – with the function of carrying) is necessary for everyone who plans to travel with the baby by car.
Bag for baby supplies.
In the first days and weeks, the baby requires a particularly gentle and careful care: you need to handle the navel, wipe the folds, gently bathe it, gradually accustoming it to the water. To do this, you may need:
hydrogen peroxide ;
Chlorophilipta alcohol or propolis alcohol infusion (these agents disinfect the umbilical wound well and do not paint it as much as the traditional "green paint", which allows you to see how healing takes place);
oil for wiping wrinkles, massage or instead of a cream under the diaper;
Sea buckthorn and Hypericum oil soothes irritation well, helps relieve itching from bites;
cotton pads;
cotton buds with a limiter (for the ears) and ordinary;
baby soap;
nail scissors (both regular nail and tweezers will do);
a soft hair brush is useful, even if the baby does not have lush hair – it is convenient to remove the greasy "crusts" that often form on the head;
disposable shoes, or the system of natural swaddling, or 6−12 reusable diapers on the buttons;
wet cleansing wipes;
children's hypoallergenic laundry detergent;
a syringe for 2.5 or 5 cubes may be necessary if necessary to give the baby to swallow any medicine: it is much more convenient to do this with a syringe without a needle than with a spoon;
antipyretic by age;
nasal aspirator will help to quickly clean the little nose;
enema number 1 (25 ml), g aseptic tube or syringe number 1 – in case of serious problems with the tummy.
Night sanitary pads (3–5 packages) will be needed in the first weeks after delivery;
remedies for nipple cracks (for example, PureLan 100, Medela; Arnica, Homeopathic Pharmacy);
agents that help rapid healing if there were tears during the delivery (for example, Solcoseryl ointment, Legacy Pharmaceuticals; Traumel C, Heel);
hemorrhoids, such as Relief, Sagmel Inc; "Anuzol", "Nizhfarm");
postpartum bandage can support weakened after pregnancy and childbirth abdominal and back muscles.