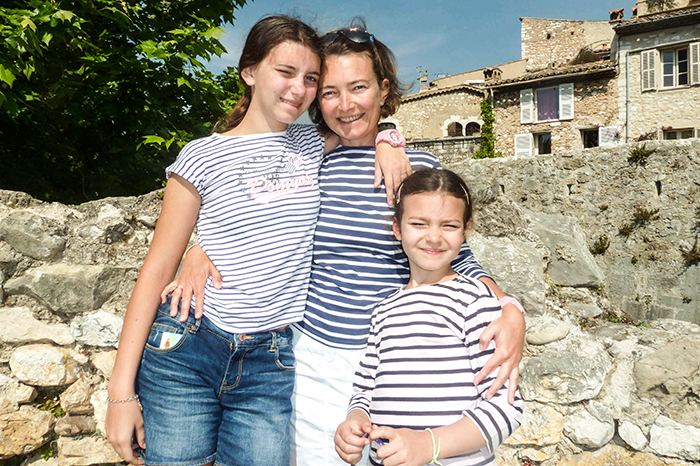 "… That year we spent the whole summer in France and almost the whole autumn. The children went to a French school, where they can give their children when they are not yet three years old. Children studied, played with friends, attended various circles and events.
We are increasingly involved in the French education system – and I began to find in it more and more advantages. "
"… When we returned to Moscow, Marusia was unrecognizable: a sweet, obedient, kind girl with a strong, but cheerful and light character. Now Maruse is seven, her teachers adore her relatives (including French ones!) Do not care for souls. We can not get enough of it: an excellent student, an athlete, and even a humorist (I already used the third notebook with pearls).
So on Russian soil, the French methods gave a wonderful effect. What are they? "
"… The French themselves, by the way, believe that today they have no established system. Many of the teachers, psychologists, sociologists and parents I interviewed stated in one voice: the French education and upbringing system is in search. "
"… The most important role in the education of several generations of the French was played by Francoise Dolto. Speaking with a child is the main thing Dolto's parents taught. The whole "generation of Dolto" has grown.
She constantly repeated: "Children have only rights, parents have only duties". But in 1970-1980, the pendulum swung in the other direction.
Everything fell on its head. "
"… If a child never experiences disappointment and no one denies him anything, he turns into a child-king, a child-tyrant."
"… Whatever happens in France: revolutions, crises, natural disasters, there will always remain inviolable traditions in it: a family dinner on Christmas Eve and a bunch of lilies of the valley on May First (they are all from the greenhouse, not from the forest!), Aperitif and love of food, surprise cake on the day of the Epiphany and a diamond ring on the day of engagement. "