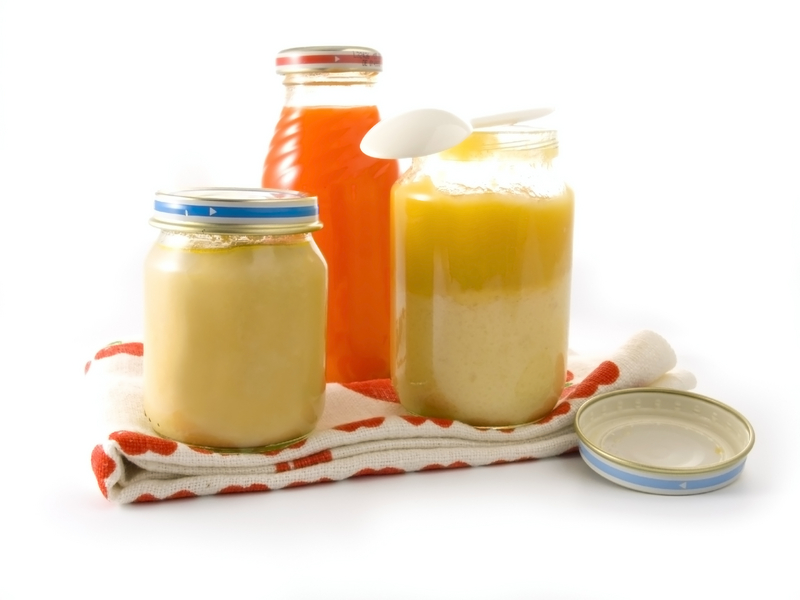 While the mother is breastfeeding her baby, her milk provides the body of the crumbs with all the necessary vitamins and minerals. But only under the condition that a woman eats right: every day she eats enough vegetables, fruits, meat, dairy products, fish, eggs, bread (wholemeal flour), butter and vegetable oil, and preferably also takes multivitamin preparations. If a woman's menu meets this requirement, a child's need for vitamin and mineral supplements does not occur until 4–5 months.
The exception is vitamin D, which is not always in abundance found in breast milk. Today, pediatricians recommend that all children up to 1 year of taking vitamin D in the amount of 400 IU (international units).
Only 1 drop of this product per day will save the baby from rickets.
Adapted mixtures close to breast milk also give the child all the necessary substances. In mixtures of well-known manufacturers, even the content of vitamin D meets the standards, and therefore healthy kids, "artificiality", do not need vitamin-mineral preparations at all.
Starting from 4–5 months, the baby should be given supplements, as over time, the content of useful components in breast milk decreases and cannot meet all the needs of the baby. Now the baby should receive vitamins and minerals along with fruit, vegetable and meat purees, juices, cereals, cottage cheese, kefir.
If the mother prepares the baby herself, she needs to carefully choose the products: they must be of high quality (for example, so that the child does not get the nitrates along with the fruit), fresh (the content of vitamins decreases during storage); in addition, it is important to cook them correctly (vitamins are destroyed during long cooking). If the baby is fed with canned foods, the task is made easier: baby food is enriched with vitamins and minerals, and the quality of the ingredients is strictly controlled.
In what cases the child can not do without "vitamins"?
The doctor discovered that he lacked some vitamins or minerals.
Little often sick. In this case, the level of vitamins may decrease due to the disease, as well as due to certain medications (antibiotics, diuretics, anti-convulsive drugs).
There are inaccuracies in the baby's food: the baby or his mother doesn't eat very diversely or the baby gets unadapted mixtures with insufficient vitamins.
In all these cases, the baby will need vitamin and mineral preparations from one or several components. Only a doctor can prescribe them.