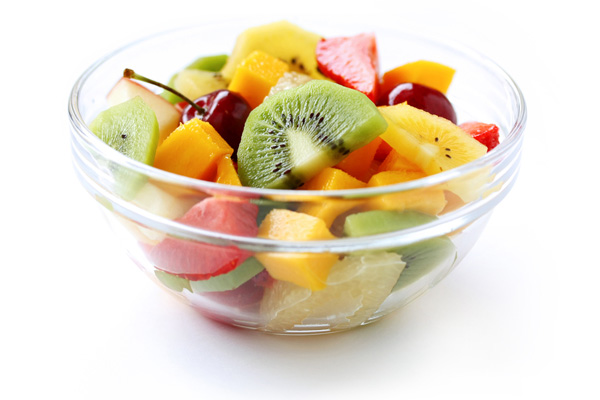 Many are convinced that we get vitamins and minerals mostly from fruits and vegetables. But it is not.
Fruits, mostly fresh, contain vitamin C and folic acid, and if they are red, also beta-carotene, a precursor of vitamin A. There are few remaining vitamins in fruits and vegetables, and mineral content is the average amount.
The conclusion is obvious: vegetable food is unable to compensate for the lack of beneficial trace elements. The child needs products of animal origin: meat rich in iron and zinc, dairy products containing calcium and vitamin A, eggs – the leaders in the content of fat-soluble vitamins A, D and E, as well as cereals – the main source of vitamins B and selenium. And, of course, vegetables and fruits, but not as an "imaginary" depot of vitamins, but as a storehouse of fiber, pectins and organic acids.
In summer and autumn, it is better to eat them fresh, and in winter and spring – frozen.
However, to meet the needs of a growing organism with the help of ordinary products will not work. How to be?
Nutritionists offer to fill the shortage due to industrial baby food products, which are enriched with vitamins, minerals and other useful substances. They are safer than multivitamins because they do not lead to an overdose.
The easiest way to enrich the dry product, because in it vitamins and minerals are better preserved. For this reason, healthy supplements are usually put in cereals and muesli for babies, but they are also found in liquid cans.
Fermented milk products enriched with probiotics (bifidobacteria and lactic acid bacteria) are very useful. These microbes have a good effect on the intestinal flora and help the development of the immune system. Prebiotics have a similar effect.
In some products, often also fermented milk, manufacturers add lutein – a substance that preserves vision. Omega-3 fatty acids, which are important for the maturation of the brain, are found mainly in infant formula for babies from 1 to 3 years old, less often in yogurt.
Frozen fruits and vegetables are healthier than those on store shelves in winter.
It is not difficult to explain this phenomenon. First, after harvesting, fruits and vegetables are treated with preservatives – substances that prolong the shelf life of the product. Secondly, fruits lose a lot of vitamins during transportation and storage.
Thirdly, the majority of garden and horticultural crops are grown in winter using the hydroponic method (that is, without soil), with the addition of a huge amount of chemical fertilizers. Ideally, if there is such an opportunity, it is best to freeze vegetables, fruits and berries grown on your own plot for the baby.