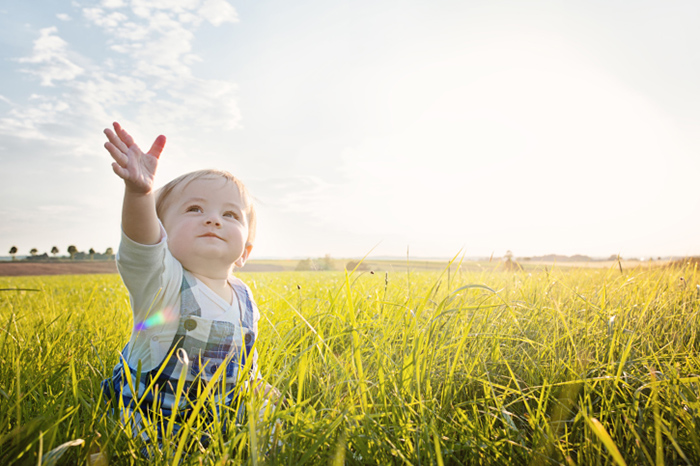 Interestingly, vitamin D is a whole group of substances, the most important of which is considered to be vitamin D2 (ergocalciferol) and vitamin D3 (cholecalciferol). A significant part of the vitamin is formed in the skin under the influence of sunlight, a smaller part enters the body of the child with food.
Accordingly, in winter, when sunbathing is limited, the need for vitamin D increases, and with it the dietary requirements.
The highest concentration of vitamin D comes from animal products, such as:
cod and halibut liver;
sea ​​fish (including herring);
pork and beef liver;
in fish oil;
egg yolks;
dairy products – butter, cheese, cottage cheese.
In plant foods, vitamin D can be found at:
nuts;
greens (especially parsley);
sunflower seeds;
potato
The rate of vitamin D for younger children is significantly higher than for older children:
Children up to a year – 10 mcg
Children 1 – 6 years old – 10 mcg
Children 7 – 17 – 2.5 mcg
Source – Institute of Nutrition, RAS
This is due to the fact that the body in infancy is very much growing. And since vitamin D is directly involved in the formation of the child's skeletal system, the body's need for it is maximum.
Accordingly, a lack of vitamin D primarily causes damage to the bones and teeth of the child.
The symptoms of vitamin D deficiency in children are as follows:
fast fatiguability
bad sleep
weakness and muscle pain
bone pain
caries
vision loss
weight loss
Among the causes of vitamin D deficiency is an insufficient amount of ultraviolet radiation that a child receives; lack of foods rich in vitamin D in the diet; violation of the internal organs, in which vitamin D is poorly synthesized.
slowing down the teething process, closing the fontanel.
softening of the flat bones of the skull with a flattened occiput; the formation of layers in the region of the parietal and frontal bumps ("square head", "Socrates forehead").
deformation of the facial skull (saddle nose, high gothic sky).
curvature of the lower limbs, pelvic deformity.
changes in the shape of the chest.
sleep disturbance, sweating, irritability.
What can a parent do to prevent vitamin D deficiency in their child? The most important thing is to spend a lot of time on the air and follow the child's diet. During periods when the sun is not active, or in regions where the number of light days is small, it may require an additional dose of vitamin D. In this vein, it is extremely important for children of infancy to be under the supervision of a pediatrician.
Only a doctor can prescribe vitamin D intake, recognize its deficiency in time and find the correct treatment.