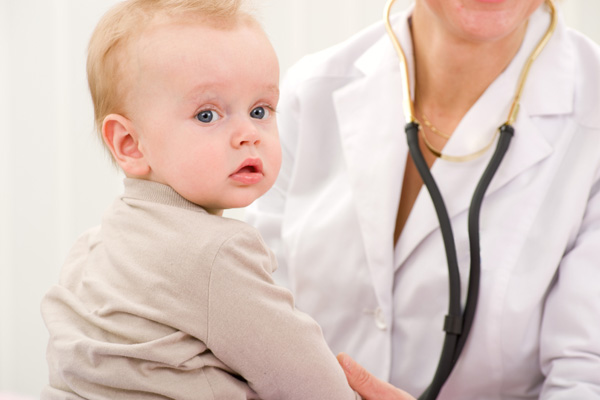 Remember those times when your 4-month-old baby was dozing during a visit to a pediatrician, or was he just lying quietly on the table for examination? Those carefree times are in the past. When today you go to the doctor's appointment with your one-year-old baby, he begins to make tantrums and categorically refuses to sit still.
What is the reason for this behavior?
According to pediatrician Elena Yermolayeva, "little children aged up to about 5 months respond normally to a visit to the doctors, but older children are already worried about seeing a white robe, especially when they remember that it is associated with discomfort. Can you imagine how difficult it is for a child to understand why his mother, who was so kind and gentle a few seconds ago, suddenly keeps him strong and does not protect him from an evil aunt in a white coat, who only wants to touch and touch him? In addition, children at this age are very active.
It is almost impossible to force them to sit in the doctor's office. In every way they begin to protest, proving their right to freedom of action and body movements. "
Strange as it may seem, the children's clinic and the doctor's office are the place where a lot of various microbes and bacteria live. That is why you should not allow your child to touch toys in the room intended for inspection. Someone could sneeze on them, they could fall to the floor and so on.
If the baby still touched them, be sure to wipe the pens with a special anti-bacterial gel, which can be purchased at the pharmacy.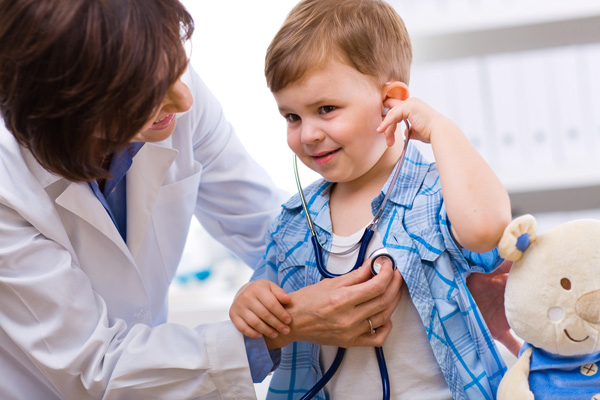 What to do, how to help the child not to be afraid of doctors and everything connected with them? Here are some tips.
1) Read about the good doctor. If the child likes reading, find Chukovsky's "Aibolit" colorful children's book and read it together.
Try to interest the baby plot.
2) Play with him in the "hospital". Get in the "Children's World" special children's set of medical instruments. Take, for example, a bear and tell me that he has a neck ache and needs to be treated.
Act as a patient yourself and show how to act: let the baby get involved in the game and become a "doctor" for his "patient". "Before going with my daughter to see a doctor, I bought a special spatula at the pharmacy to inspect the neck and allowed her to examine herself first, and then we switched roles," says Ira, 31, the mother of Elena. "As a result, during our last visit to the doctor, the doctor was pleasantly surprised that my 13-month-old baby was such a wonderful patient."
3) Avoid going to the clinic on Mondays and Fridays, unless, of course, there is no urgent need for this. Usually it is on these days at the offices of doctors that most people accumulate. And among the healthy children who came to the physical, in the same queue are parents with sick children.
If possible, try to make an appointment on other days of the week, in the early hours of the afternoon.
4) Start with your questions. Before the doctor starts examining your beloved offspring, ask him a few questions.
This will help the baby to get comfortable, and he will no longer worry that all the attention of the doctor is focused only on him.
5) Bring a toy with you. "Some children feel more relaxed and comfortable when they see that their favorite rabbit or teddy bear is being examined by their ears, and then only touch them. Other children feel more relaxed when, at the beginning of the examination, I measure the pressure of their mom or dad, and then I start doing it, says pediatrician Elena Ermolaeva.
6) Take your husband with you. Ask to go with you to the child's spouse inspection. "During trips to the doctor, my husband and I entertain our daughter in turn, and each of us can also consistently ask questions to the doctor. "Do not move far away from the child during a doctor's appointment.
Let the baby always feels your support, "Olga, the mother of 2-year-old Vanya, shares her experience.
7) Plan a quick departure. Surely, after a routine medical examination, your baby will want to be home as soon as possible. And this desire crumbs better fulfilled as soon as possible.
Before going to the doctor, put comfortable clothes on the baby that can be easily removed and put back on him. And don't waste your time waiting in line at the reception desk to sign up for the next appointment.
Better to do it by phone.